Hello my fellow HIVEsters😀
It is a big day today...who would have thought that it would go this far...Today I'm celebrating my 5th birthday on the blockchain😀
By coincidence, blockchain with all its endless possibilities back in 2017, and therefore I joined Steemit...When the blockchain forked, I chose Hive, and the reason for that was that I could see that almost all the skilled developers, all the people with the ideas, joined Hive...so I chose to follow...Today, I'm very happy about that..!!..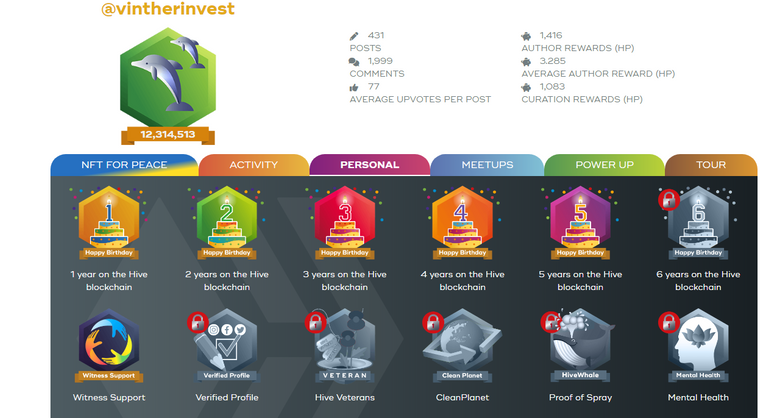 Screenshot of all my acomplished badges..
By the time of the Hive fork, I had gotten pretty addicted to the #play2earn game called @Steemmonsters, later known as @Splinterlands, and that was actually the main reason that I chose Hive... I have been playing the game ever since, fought more than 13,300 battles, and gotten a pretty decent collection....Probably one of the best investments that I have ever made, and still a great joy for me to fight even more battles....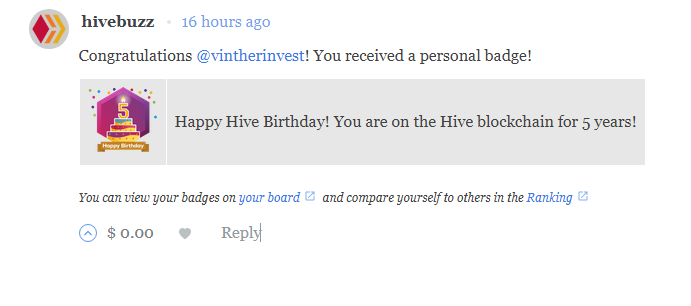 Didn't even pay attention to time passed, but got this reminder...
As I mentioned in the beginning, the Hive blockchain has an endless amount of possibilities, for me, gaming and the play2earn idea is the driving factor... I am still playing Splinterlands, I have joined @dcrops and @risingstar as well... all of the above mentioned games are earning me some extra income, which for the most part, is reinvested in the games...Thinking that the future are still looking brighter....
I have made a lot of posts on Hive, but I am definitely not a blogger, and I have made reply posts, some with succes (starting some kind of debate, which was the reason for me replying..) others with no succes at all....This is the only complaint that I can make, for the most part, there is not a lot of interaction, but I'm still looking forward, hoping that this will get better...
I haven't made that much posting or replying, reminding you that I'm not a blogger, and maybe I haven't found my "niche" making me able to make the "right" connections...But so be it....that was not the idea....the idea was to interact (social-media mindset) and to have a lot of fun...And, I have been having a great time here, interacted with some great personalities, so my motivation is definitely to move on....
Hope that what I write makes sense to you..(English is not my native language).. And I'm really looking forward to the next 5 years on the blockchain..😁
See ya...

Well, that was what i wanted to share with you today... Hope that you enjoyed...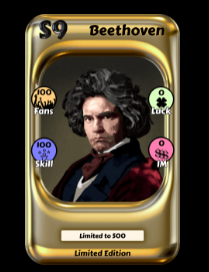 Want to Play an Earn???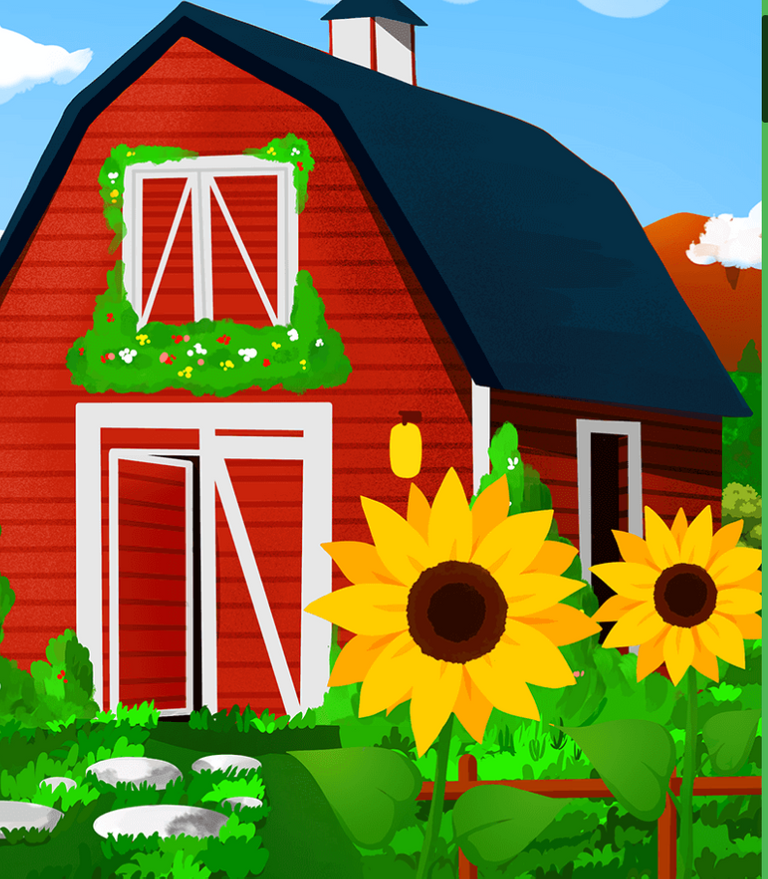 Didn't join Splinterlands yet..??..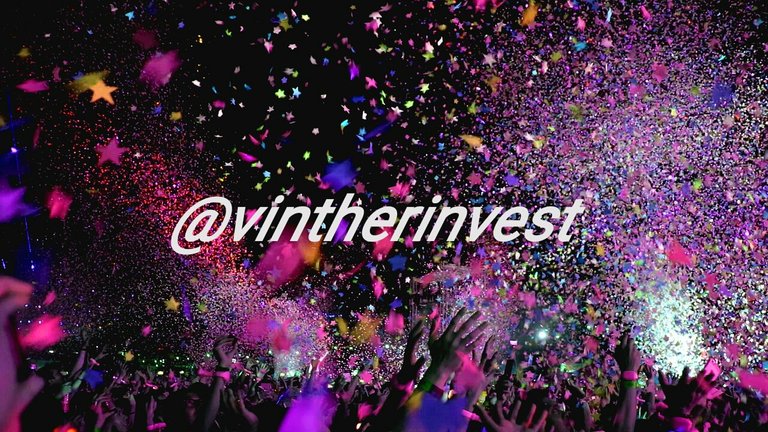 If you liked this post, please feel free to upgoat, follow and reblog..🌻