Hive is one of the best blockchains around. Hands down.
NFT Showroom is great... you can actually buy a piece for what it is listed for. You don't have to pay hundreds in gas fees.
You don't have to stake to be able to use the blockchain like Wax.
You can see everything that happens on the blockchain easily... unlike many that are turning centralized.
Hive is a great blockchain and I am glad it is finally getting some attention.
I first got into crypto blogging about it on Steemit, and then moved to Hive.
I love it here. I post on Hive.Blog and on SplinterTalk. I game with Splinterlands and Rising Star. There is so much to do here, and it is a great eco-system.
With more attention, it could really explode.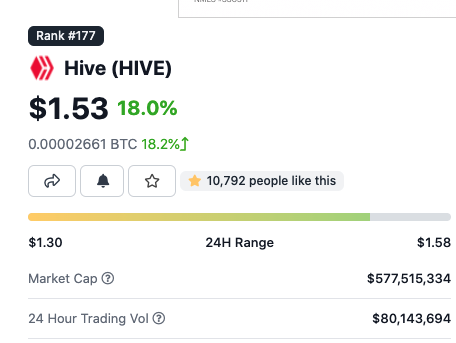 Well... more than it already has.
And I'm very excited.