Earn your HiveBuzz Badges
Since I have been needlessly spending Hive on games, I decided to blow one Hive for the Hive community.
If you are new to Hive or haven't really clicked around, there is a page associated with the image next to your profile. It takes you to your HiveBuzz listing. HiveBuzz is a badge/award page created by @arcange and aslo maintained by @techybear and @captaink. The awards range from reaching personal posting milestones to doing challenges, like donating your Power to a smaller account on the 1st of the month.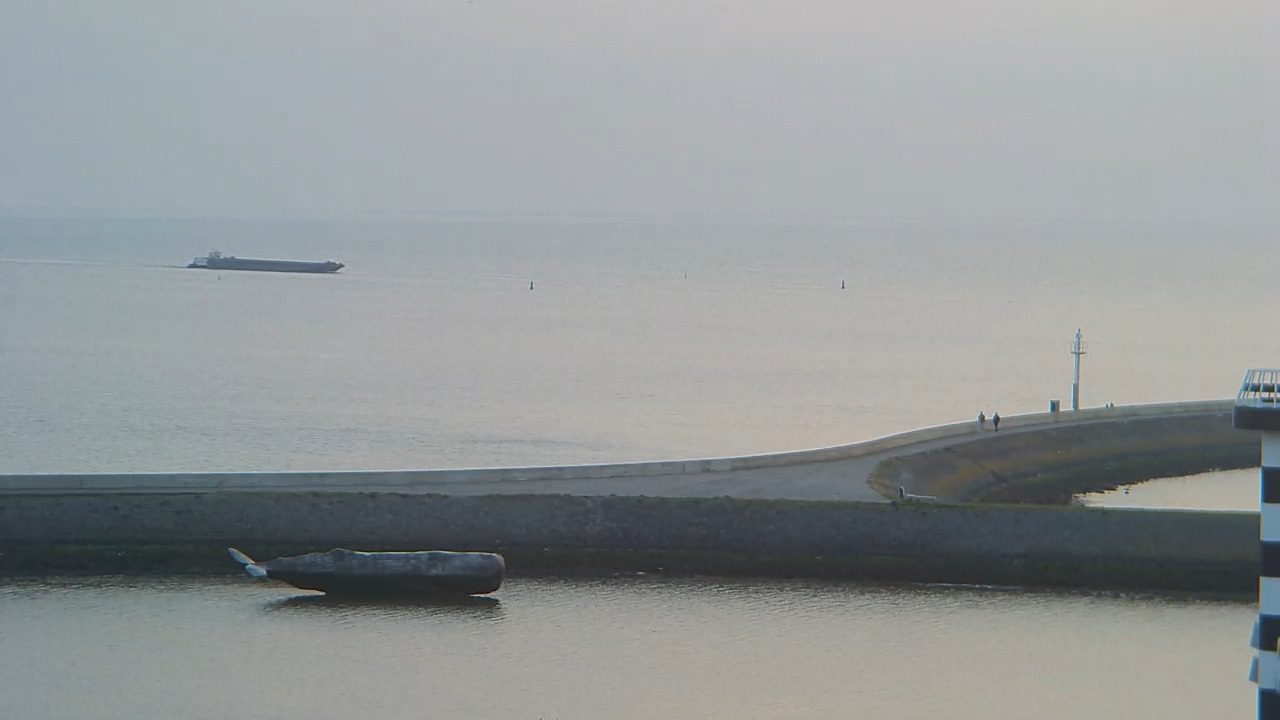 Some of the awards about being or doing something that doesn't necessarily have to do with being on-line, like making a fake whale blow its hole.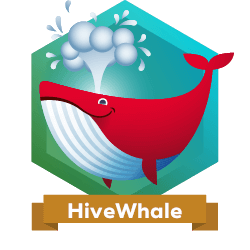 When I was browsing through the Personal awards, I saw a few that I wondered if I could do. While some awards require you to attend an event or do a particular thing. The Proof of Spray award just ask you to make a whale make it rain. It only cost 1 Hive to do this, so I figured it couldn't hurt to spend 1 Hive and be part of a small group of just over 70 other Hive community whale ticklers.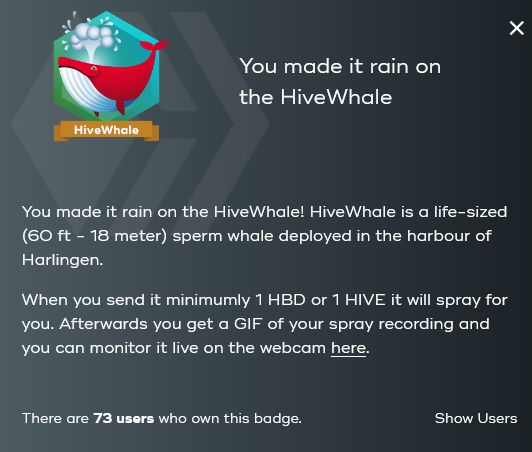 So, what do you have to do?
Well, it is very simple, you just send 1 Hive to @WhaleFountain , you can even use the web page https://hivewhale.com/. Which I recommend, so that you can actually see the whale blow. I, unfortunately, didn't do it that way and missed the event.
Then what happens?
Well, your badge turns from inactive to color active and you get a notification from BuzzHive in your latest post.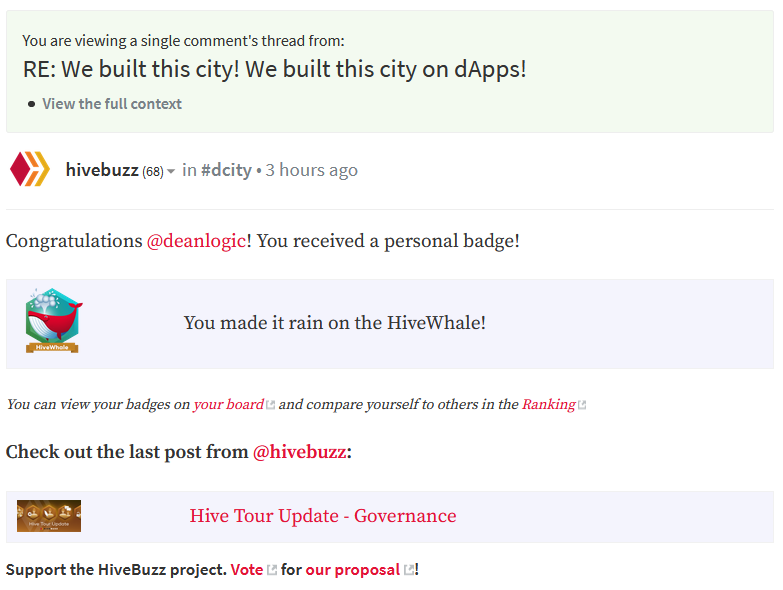 I didn't see the GIF anywhere, but it might still be coming.
Anyway, for fun, you create a post about you making it rain with the whale, but wait to publish it after quickly grab a screen shot (or just edit the post afterwards). If that post is your last, then BuzzHive will reply to that post and then you have a double verified HiveWhale!
---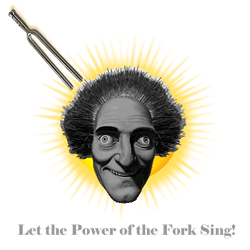 Let the positive energy sing!

More Power to the Minnows!!

Now Playing

Rising Star | dCity | Splinterlands