I once wrote about this beautiful woman.
Her name is Beth, I called her Miss Beth. She was 82 years old. She lived a wonderful life and she will be missed by many. She was loved by everyone! She was one of my most favorite people on this earth.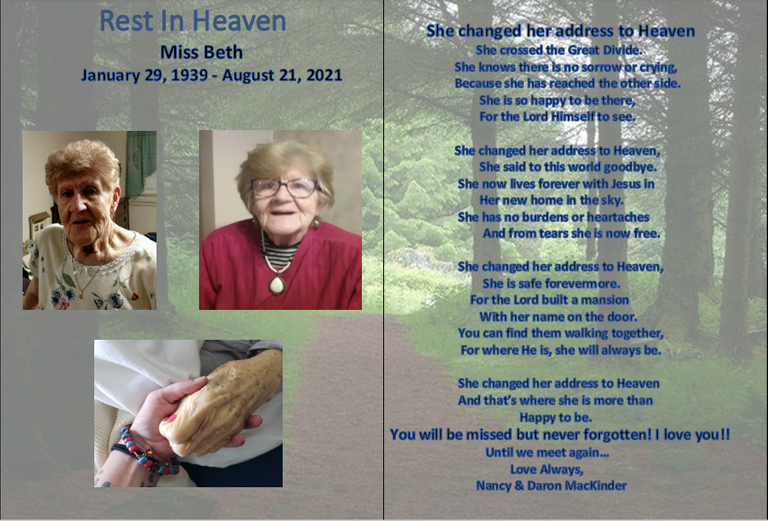 I would go to her house every week, usually on Sunday. I cleaned for her daughter-in-law, and I would spend time with Miss Beth. And she loved my husband Daron aka @nobutsd1974 a lot too. She would ask about him when I went to her house. She would ask me to go to the store for her because she wanted ice cream. Her favorite was Haagen-Dazs Dulce De Leches. I miss her so much...
Until we meet again, Miss Beth. I love you!!!
We will have to have a big bowl of this in Heaven when I get there.