Wedding Day May 14, 2021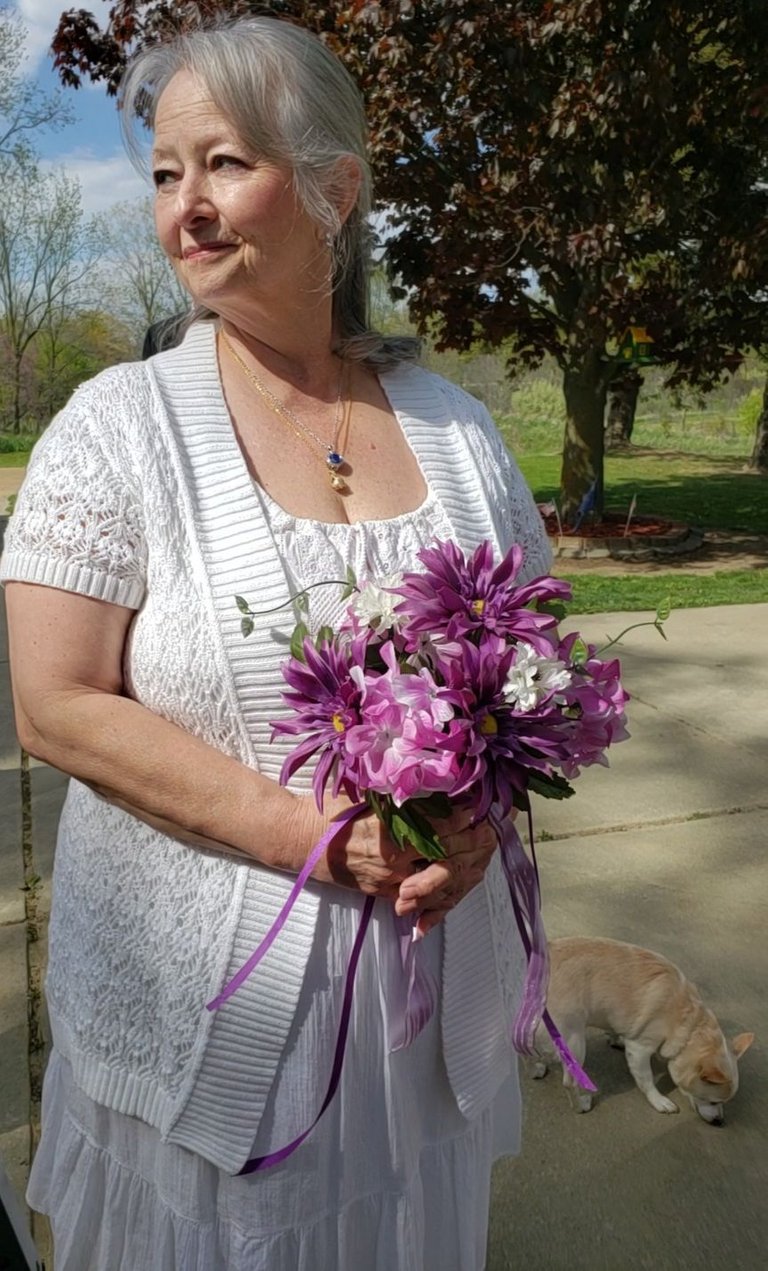 Aunt Roxann getting married at the house she grew up in. She is ready to say "I Do!", to her best friend.
My Aunt is an extraordinary woman! She has an amazing Heart. The kindest, loving, understanding, non-judgmental person I have ever met in my life. I call her Aunt! She has been more of a mother to me my entire life! By far one of my favorite persons on the planet!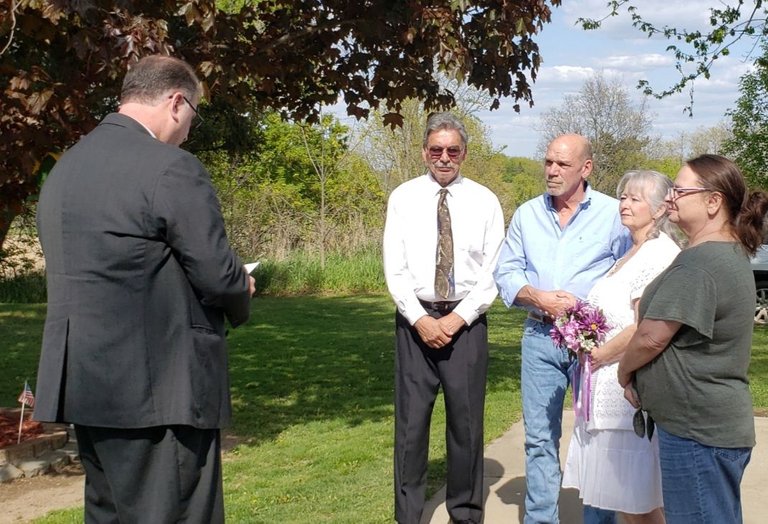 I am so thankful that she finally found her person!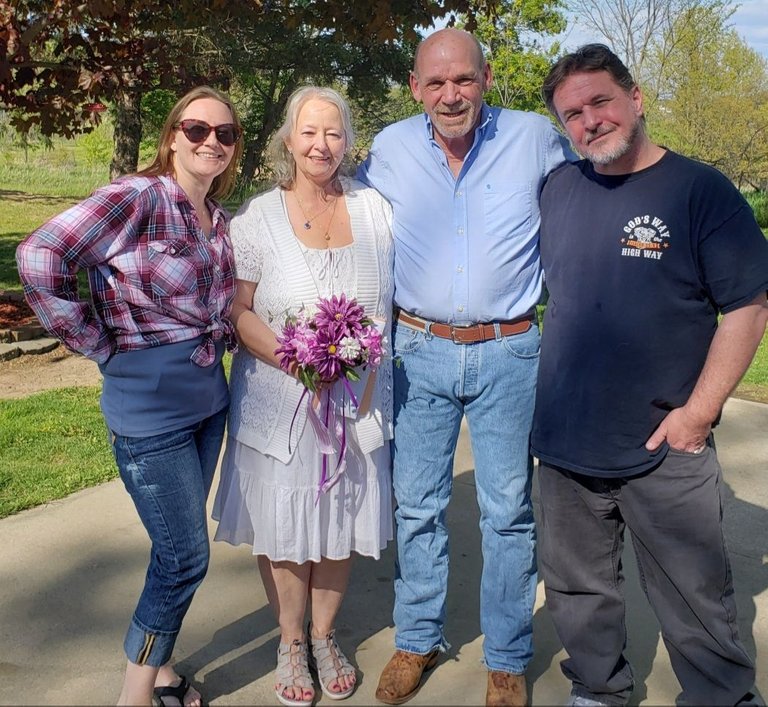 Me, Aunt Roxann, Uncle Kurt, and my Handsome Husband @nobutsd1974
The wedding was small. Just a few friends and a few family members. She didn't want to have a big wedding, sweet and simple was her request. And that she got!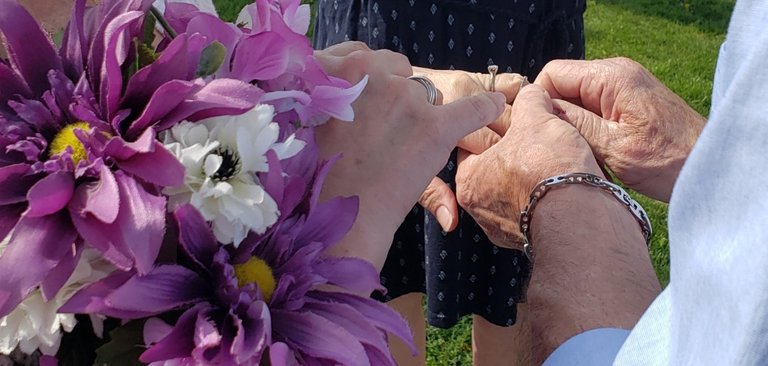 Something Old, Something New, Something Borrowed, Something Blue
My aunt came over a few days before her wedding and I asked her if she had a bouquet to walk with... Her response was "No!", so I offered to let her borrow the one I made for my wedding. She was so grateful to be able to use mine! And to top it off... Purple is her favorite color!
Flowers and vases I made for her Reception...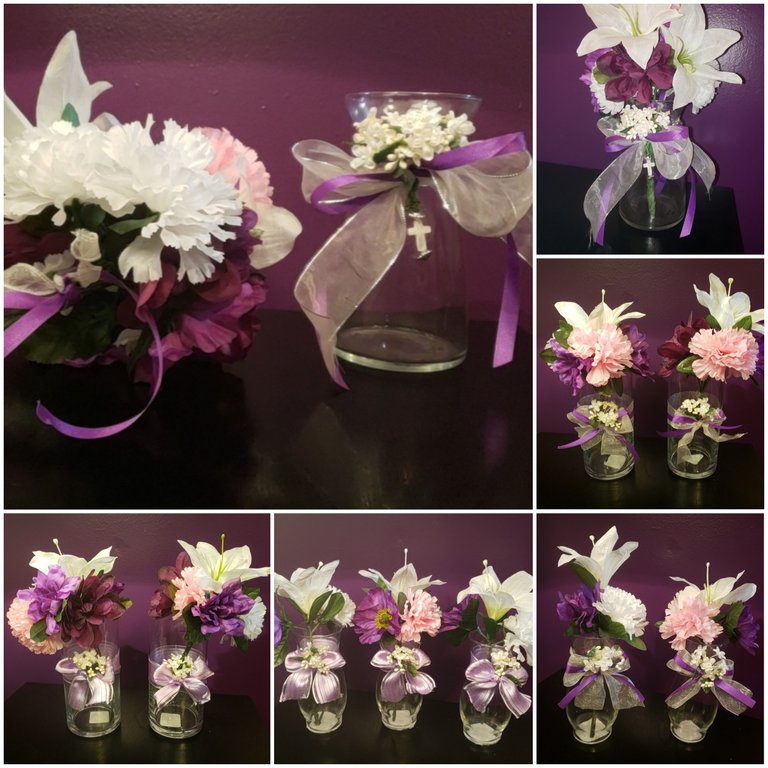 The Reception June 26, 2021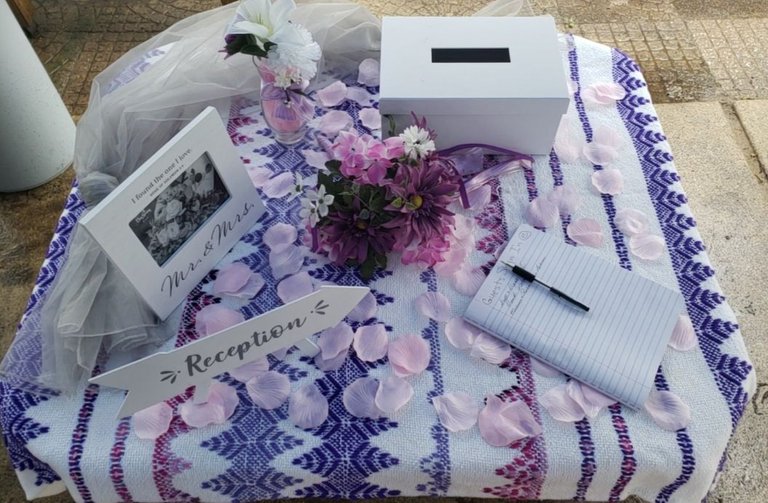 The Guest Book and Card Table. I had the pleasure of being able to decorate for my Aunt's Reception...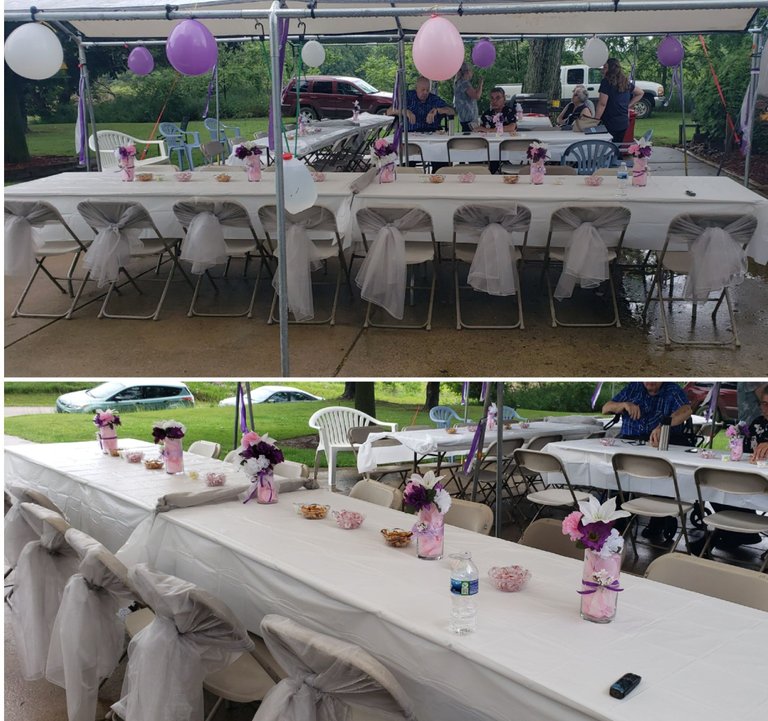 What a beautiful day. Even the rain and the tornado watch couldn't stop us, we all had a great time.