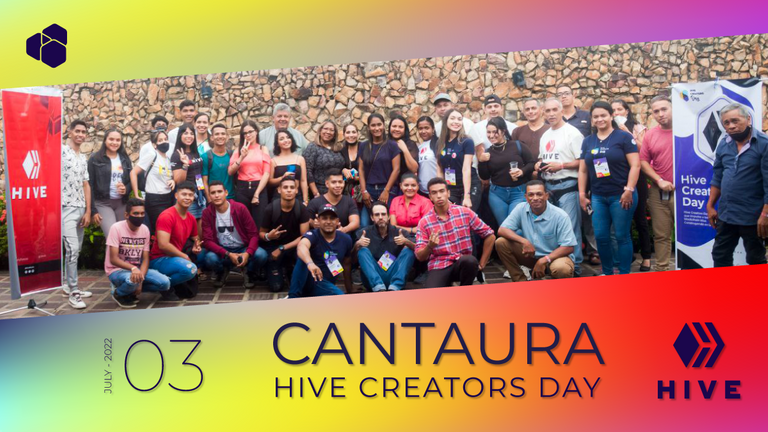 Con mucha emoción les compartimos como estuvo este evento, el 03 de Julio se realizó el Hive Creators Day en la parroquia de Cantaura Estado Anzoátegui, Venezuela, otro evento lleno de aprendizaje, unión comunitaria y entusiasmo. Para este evento tuvimos una asistencia de 38 personas entre creativos de Hive, personas interesadas en saber más de la blockchain y equipo organizador. El encuentro fue liderado por nuestro Event Host de esta localidad @ferbu.
Uno de los aspectos destacados de Cantaura, es es que es una parroquia pequeña, es como un pequeño pueblo con características de ciudad, es impresionante ver como la comunidad de Hive se encuentra presente en tantos espacios del mundo.
With much excitement, we share with you how was this event, on July 3rd Hive Creators Day was held in the parish of Cantaura, Anzoátegui State, Venezuela, another event full of learning, community togetherness, and enthusiasm. For this event, we had an attendance of 38 people between Hive creatives, people interested in learning more about blockchain, and the organizing team. The meeting was led by our Event Host from this location @ferbu.
One of the highlights of Cantaura is that it is a small parish, it is like a small town with city characteristics, it is impressive to see how the Hive community is present in so many spaces in the world.
---
1. Antes del evento / Before the event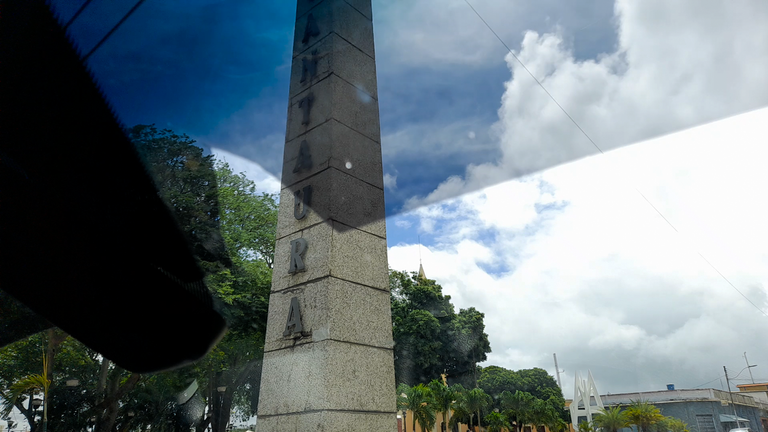 Cantaura, Estado Anzoátegui, Venezuela / Cantaura, Anzoátegui State, Venezuela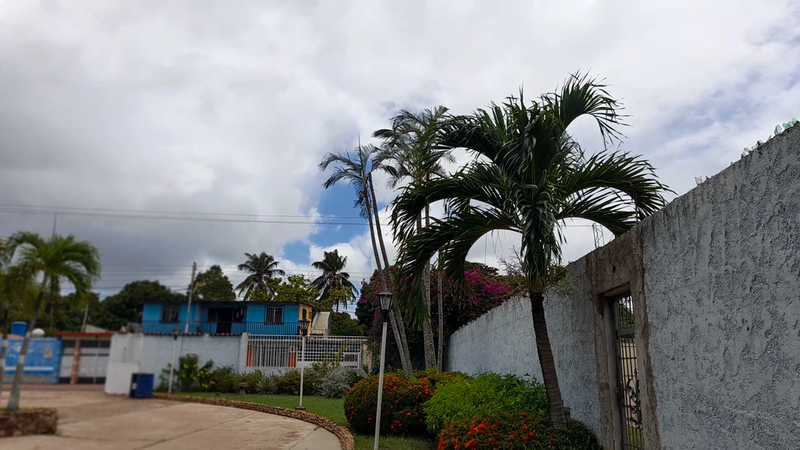 Entrada al hotel Lorenzana, Cantaura, Venezuela. / Entrance to the Lorenzana Hotel, Centaura, Venezuela.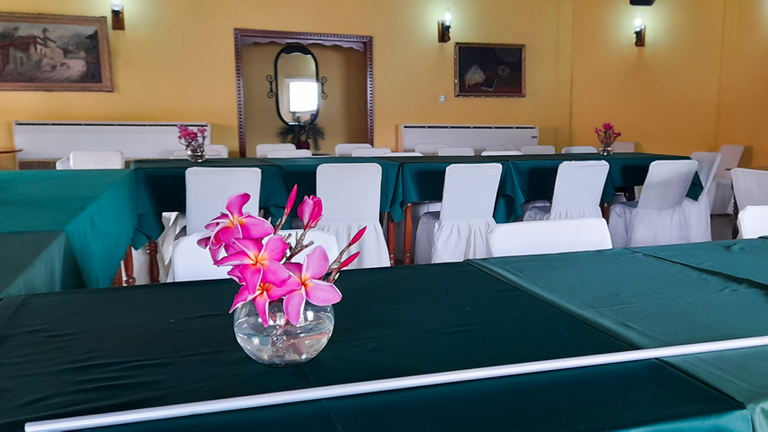 Salón del hotel Lorenzana / Lorenzana Hotel lounge
Para este evento logramos la asistencia de diferentes Hiver con mucha experiencia en Hive que fueron como Speakers, @enrique89, @jonsnow1983 @victoriabsb y @samgiset, además contamos con el apoyo de @lunaticanto quien manejó nuestras redes sociales durante la actividad para comunicar el evento en tiempo real. Todos viajaron ese día hasta Cantaura para hacer este evento una realidad.
Antes de empezar la actividad @Ferbu junto a @jmartinezp recibieron al team en la plaza central de Cantaura, y los guio hasta el hotel junto al resto del equipo, para terminar de organizar los últimos detalles antes de recibir a los asistentes. Es el primer Hive Creators Day que se realiza en un una ciudad tan pequeña y quedamos impresionados de la cantidad de Hivers que hay en este sitio.
For this event we got the assistance of different Hiver with a lot of experience in Hive as Speakers, @enrique89, @jonsnow1983 @victoriabsb, and @samgiset, we also had the support of @lunaticanto who managed our social networks that day to communicate the event in real-time. Everyone traveled that day to Cantaura to make this event a reality.
Before starting the activity @Ferbu with @jmartinezp received the team in the central square of Cantaura, and guided them to the hotel with the rest of the team, to finish organizing the last details before receiving the attendees. This is the first Hive Creators Day to be held in such a small town and we were impressed by the amount of Hivers in this place.
---
2. Durante el evento / During the event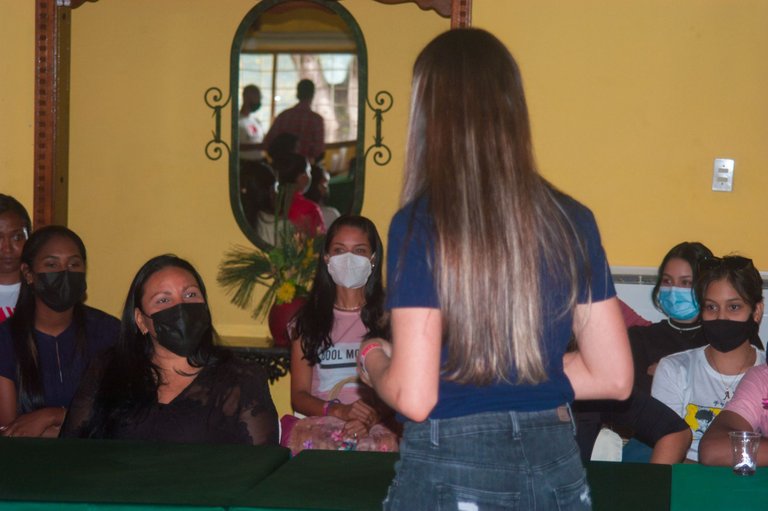 @samgiset dando la bienvenida a los asistentes y conociendolos. / @samgiset welcoming attendees and getting to know them.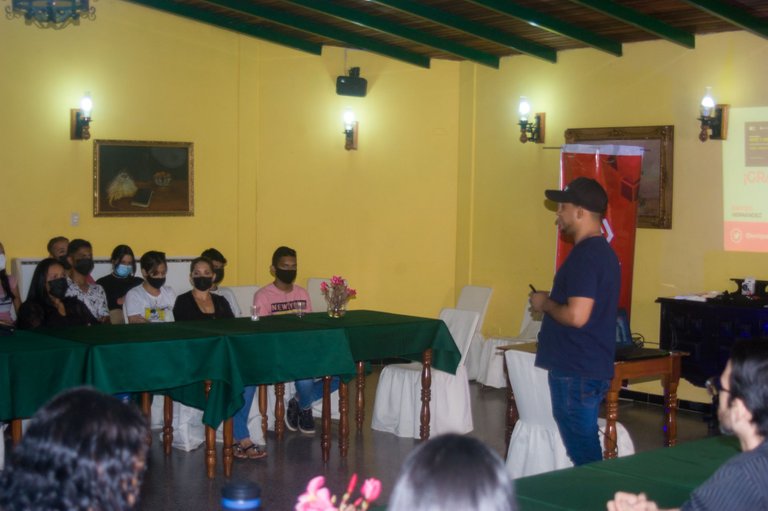 @enrique89 conversando sobre Web3 y la blockchain Hive / @enrique89 talking about Web3 and the Hive blockchain.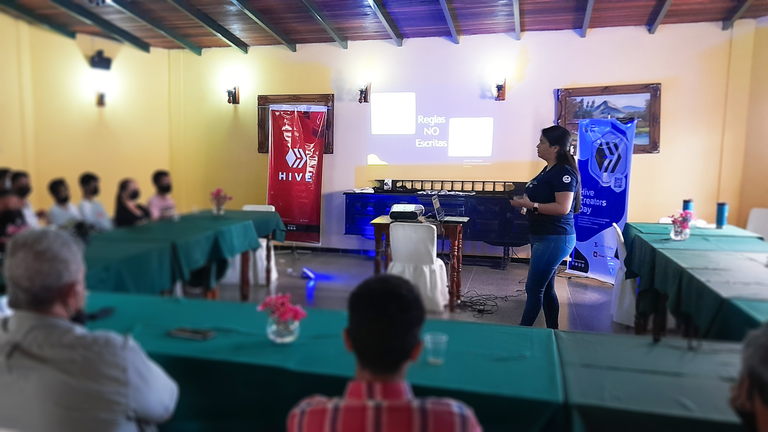 @victoriabsb conversando sobre las normas no escritas de Hive / @victoriabsb talking about Hive's unwritten rules.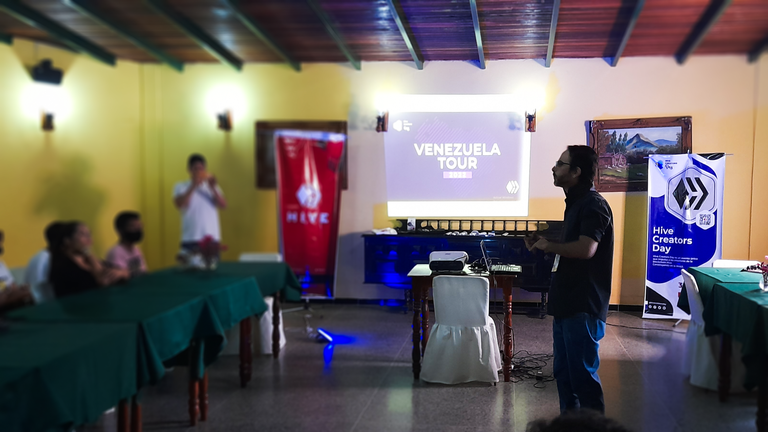 @jonsnow1983 en su presentaciòn sobre la importancia de las comunidades en Hive / @jonsnow1983 in his talk on the importance of communities at Hive
Aunque Cantaura tiene muchos creativos y personas interesadas en saber más de Web3, existen algunas limitaciones en cuanto al servicio de internet. En cuanto al programa del evento, según la encuesta que realizamos para el registro del evento, diseñamos un programa que les mostrara el poder de Hive más allá del blog, dándoles a conocer Web3, la importante de hacer comunidad en Hive, de conocer las reglas de Hive y algunas herramientas para creadores de contenidos.
El hotel Lorenzana en Cantaura, fue el lugar donde se realizó el Hive Creators Day, tiene unas áreas verdes muy bonitas, donde se disfrutó el break. Fue un evento donde los asistentes tuvieron la oportunidad de aprender más de Hive y Web3, de compartir, generar ideas y fomentar los enlaces comunitarios.
Estos encuentros fomentan la interacción comunitaria y el sentido de pertenencia, nos complace cuando logramos la unión entre usuarios de Hive y personas que aún no son parte de Hive, pero quieren saber más de su ecosistema, como en esta oportunidad.
Although Cantaura has many creatives and people interested in learning more about Web3, there are some limitations in terms of internet service. As for the program of the event, according to the survey we conducted for the registration of the event, we designed a program that would show them the power of Hive beyond the blog, giving them to know Web3, the importance of making community in Hive, to know the rules of Hive and some tools for content creators.
The Lorenzana Hotel in Cantaura was the place where the Hive Creators Day took place, it has very nice green areas, where the break was enjoyed. It was an event where attendees had the opportunity to learn more about Hive and Web3, share, generate ideas, and foster community links.
These meetings encourage community interaction and a sense of belonging, we are pleased when we achieve the union between Hive users and people who are not yet part of Hive but want to know more about its ecosystem, as in this opportunity.
---
3. Momentos en fotografías / Moments in pictures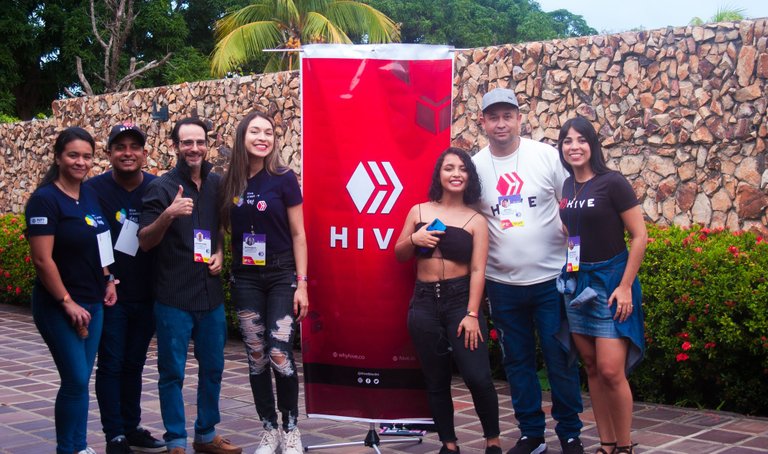 In the break time, from left to right Victorisbsb, Enrique89, Jonsnow1983, Samgiset, Josegrech, Ferbu and Lunaticanto.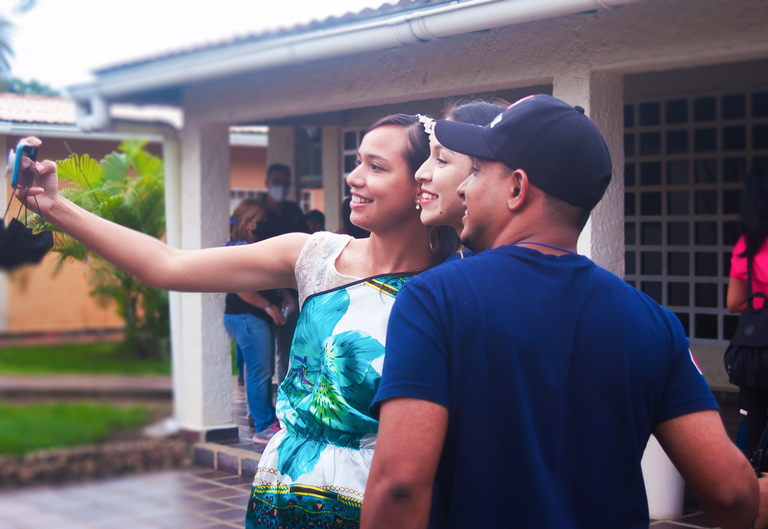 Hive Creators Day Cantaura Selfie Time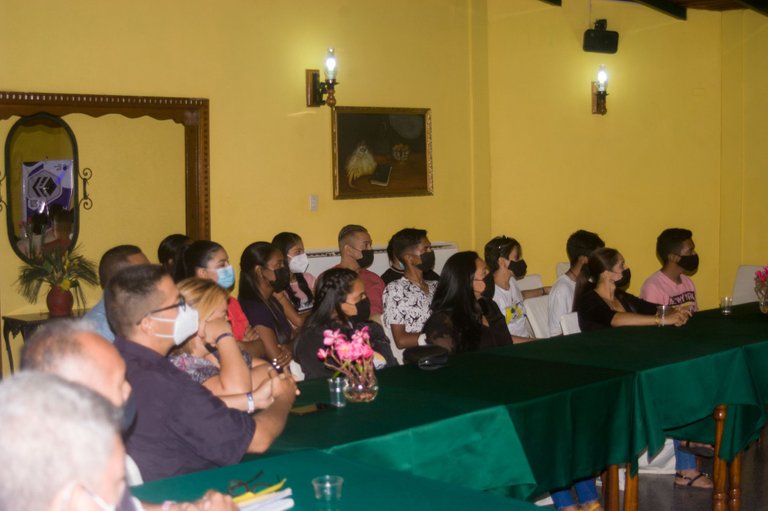 Asistentes disfrutando las presentaciones en el Hive Creators Day Cantaura / Attendees enjoying the talks at Hive Creators Day Cantaura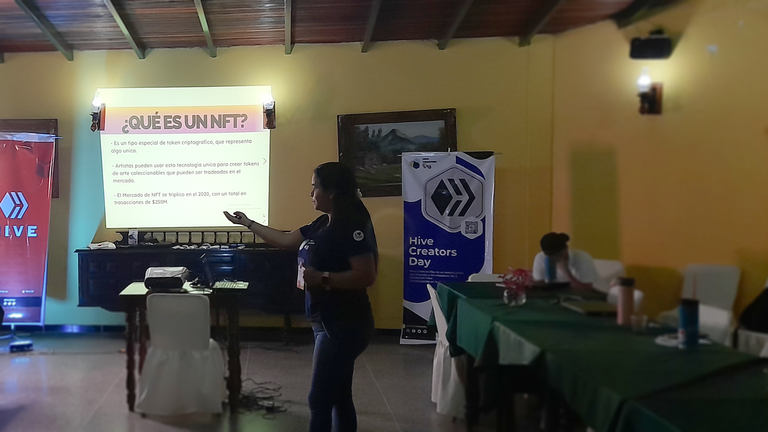 @victoriabsb conversando sobre @nftshowroom y el arte en Hive / @victoriabsb talking about NFT Showroom and art in Hive
4. Entrega de premios / Awards ceremony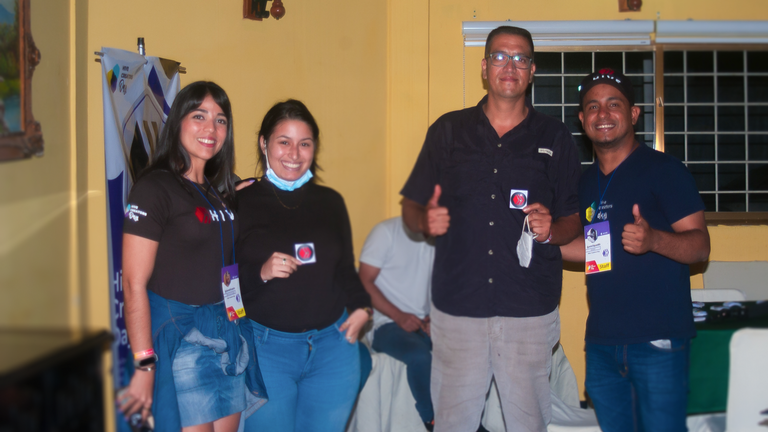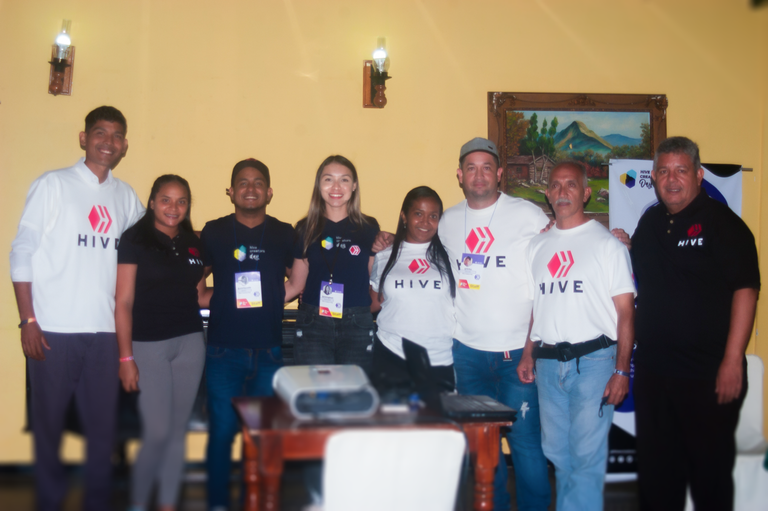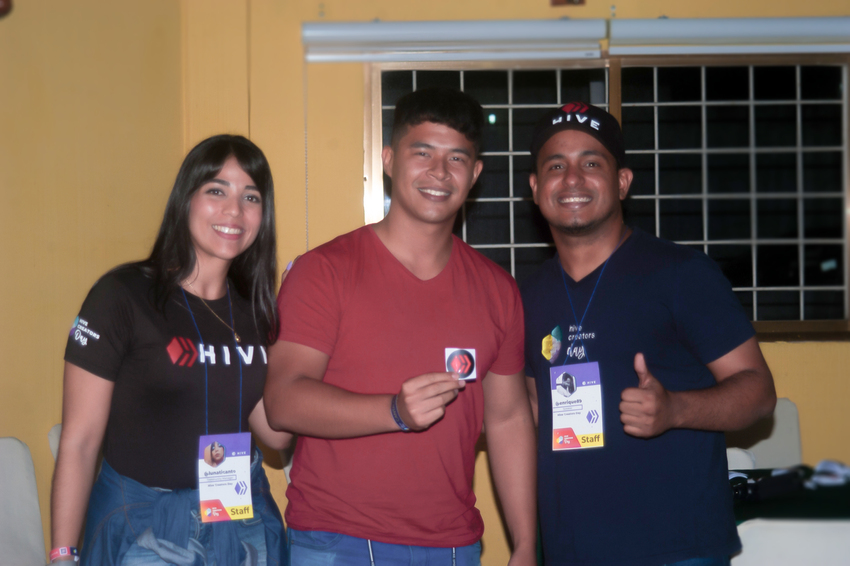 En el Hive Creators Day Cantaura entregamos algunas franelas de Hive como premio, un micrófono de solapa y algunos HBD líquidos. Hicimos una iniciativa divertida en las redes sociales, el Selfi Time, y realizamos preguntas a los asistentes donde los más destacados en responder fueron premiados.
Estamos agradecidos con toda la comunidad de Cantaura por su receptividad y con @guiltyparties por todo su apoyo para la realización de este evento.
At the Hive Creators Day Cantaura, we gave away some Hive t-shirts as prizes, a lapel microphone, and some liquid HBD. We did a fun initiative on social networks, Selfie Time, and we asked questions to the attendees where the most outstanding in answering were awarded.
We are grateful to the entire community of Cantaura for their receptivity and to @guiltyparties for all their support for the realization of this event.

En el Hive Creators Day Cantaura logramos conversar con algunos usuarios, para conocer sus historias dentro de Hive, pronto les compartiremos ese video como una entrega especial que demuestra el alcance social de la blockchain Hive.
Por otro lado, todos los usuarios con más experiencia se encuentran muy agradecidos con @latinoromano por ser quienes los educó e impulsó a conocer Hive, muchas gracias por estar gran labor comunitaria.
En el reporte oficial del evento tendrán el video y el reporte en números del evento. Nos encontramos muy agradecidos con Ferbu por toda su labor en la realización de este evento.
Gracias especiales a toda la comunidad de Hive que logró asistir al Hive Creators Day Cantaura.
At the Hive Creators Day Cantaura we were able to talk to some users, to know their stories within Hive, soon we will share that video as a special delivery that demonstrates the social reach of the Hive blockchain.
On the other hand, all users with more experience are very grateful to @latinoromano for being the ones who educated and encouraged them to know Hive, thank you very much for being great community work.
In the official report of the event you will have the video and the report in numbers of the event. We are very grateful to Ferbu for all his work in the realization of this event.
Special thanks to all the Hive community that managed to attend the Hive Creators Day Cantaura.
---
Gracias comunidad de Hive, gracias @hivecreators, @theycallmedan, @eddiespino, @threespeak-es por ayudarnos a hacer este evento posible.
Thank you Hive community, thank you @hivecreators, @theycallmedan, @eddiespino, and @threespeak-es for helping us make this event possible.
---
HiveCDCtura es el tag donde encontrarás las experiencias de los Hivers que asistieron al evento.
#HiveCDCtura is the tag where you will find the experiences of the Hivers who attended the event. .
---