On Friday we added Hive to https://www.stateofthedapps.com/ and we are excited to see the community grow. Together with https://hivedapps.com we are making sure that Hive Dapps are properly showcased. A big thanks to @therealwolf for his excellent work!
In order to track and promote the migration from Steem to Hive, I'd also like to share this cool site with you: https://steem2hive.xyz/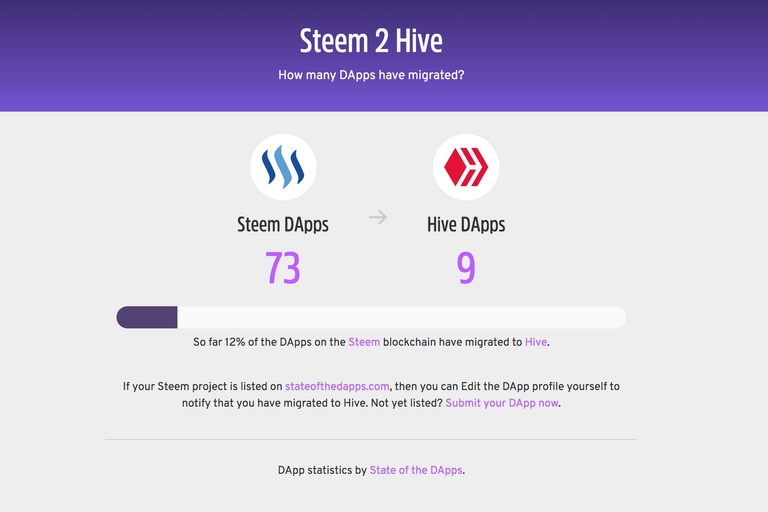 If your (former) Steem project is listed on stateofthedapps.com, then you can Edit the DApp profile yourself to notify that you have migrated to Hive.
Is your favorite Hive Dapp not yet listed? Submit your Hive Dapp now.