Thanks for your patience, the HiveFest 2021 videos are now available in this playlist. Which is also embedded on HiveFe.st.
Feel free to embed, share, crosspost, download, repost and whatever! (Please link back to HiveFe.st :D)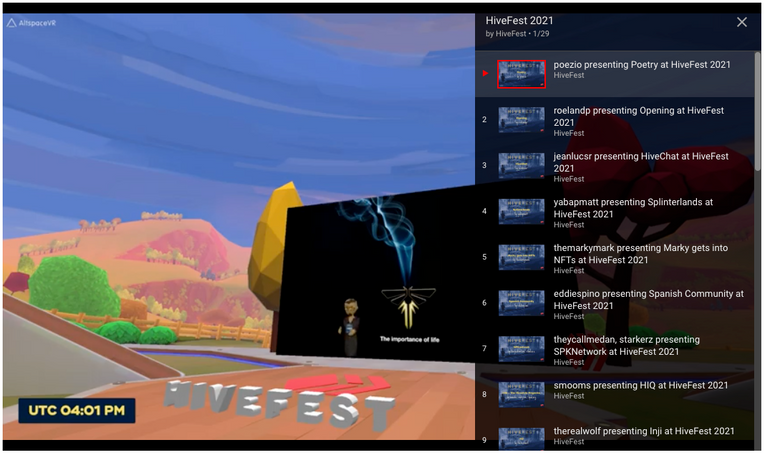 A look under the hood:
As we are dealing with about 30 videos, and being a dev, and doing stuff like this every year, I try to automate this as much as possible. This means timecoding every video's start and stop. Then exporting to a .csv which is then parsed into an FFMpeg video cutter from the original day-long recording. Together with input from individual presenters I then upload everything in 1 go onto YT including metadata and see everything being processed automagically.
That was last year. This year YT decided that custom API uploaders have to be rigorously vetted prior to being allowed to automate uploading. Looking into the procedure, which takes months to complete and needs you to frequently upload videos anyhow, I decided that manual was the only way to go forward. So I downloaded all individual videos and re-uploaded via YT site manually, feeling a slave to the computers, instead of the other way around.
On a server I still have the original cut-ups so if you know of other video sites I should (automatically) upload all video files, let me know! Not sure if 3SPK has a public api which I could use.