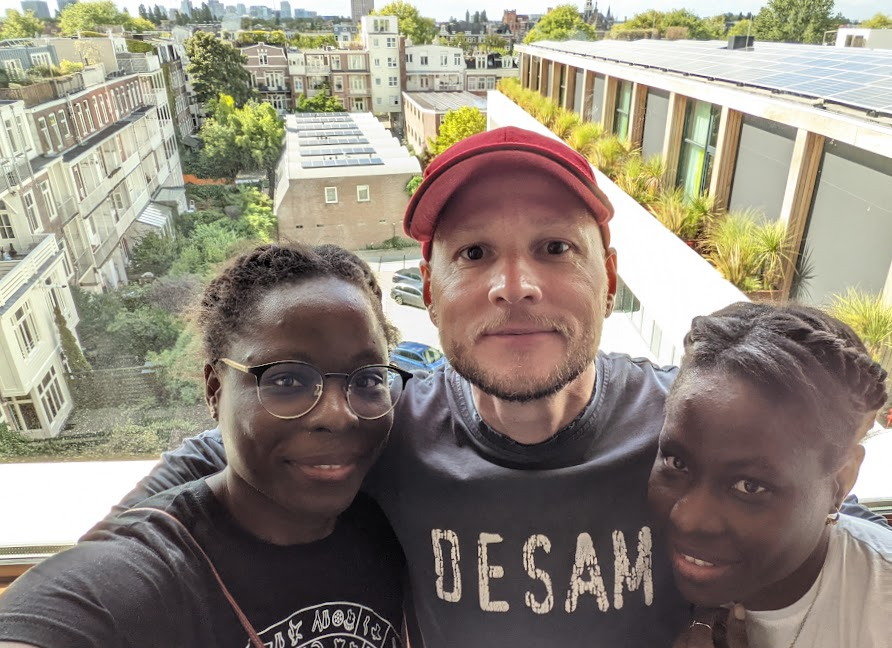 @oleg326756 (center) with @n2foodadventure at Volkhostel, Amsterdam
We had to get up at 3:30 am this morning to make it to our first flight from Tallinn, then we were scared for a bit that we wouldn't be allowed onboard our second flight, because it was oversold. But in the end it all got sorted out, some passengers were shuffled around the plane, and we continued our journey to Amsterdam as planned.
We arrived at around noon local time, caught a bus and then metro to Volkhostel, bumped into @roelandp in the lobby, checked into our room, and went upstairs to have a bite. The girls had to work for the rest of the afternoon and I was too tired to start meeting people and socialising right away. Gonna take a little nap now and emerge for the evening reception & mingle, once I'm feeling sharp and fresh again. :D
Looking forward to meeting everyone in person and enjoying great time together in the next four days!