In 1 week we meet in Amsterdam. Past days have been pretty crazy. Seems like everyone is working last minute on this somehow :) Last minute registrations, last minute presentation requests, last minute definitions of catering, last minute deliveries of swag swag for the goodie bags. But it is all part of the game actually, no complaints here! Looking forward to seeing you all in Volkshotel!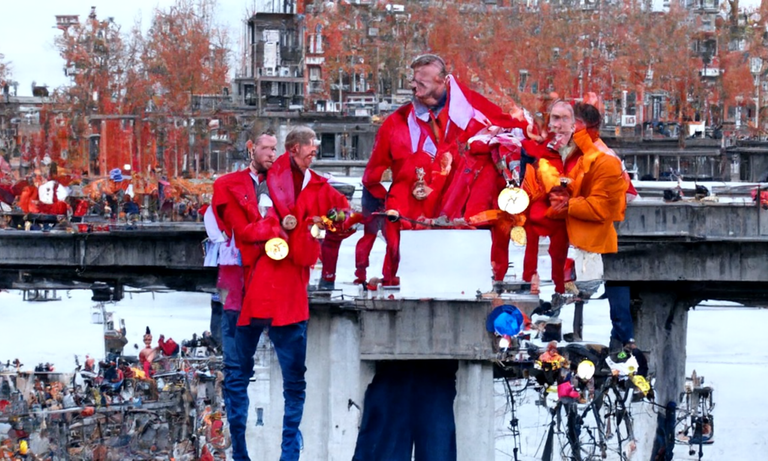 HiveFest Ticket winners - (6x!)
Next to free ticket competitions which some partners held there were also some additional give aways: One together with @hiveio for sharing the HiveFest (Attendee) card, and one this week for the #HiveChat competition. All in all 6 tickets to give away!
Without further ado, the winners are:
Chris__Vedder (twitter competition)
crypto00973 (twitter competition)
Hive community member winners will receive an encrypted link containing a registration. Tickets can only be used for yourself, or given away, not resold.
For the twitter winners, will reach out via Twitter.
Congratulations and see you next week!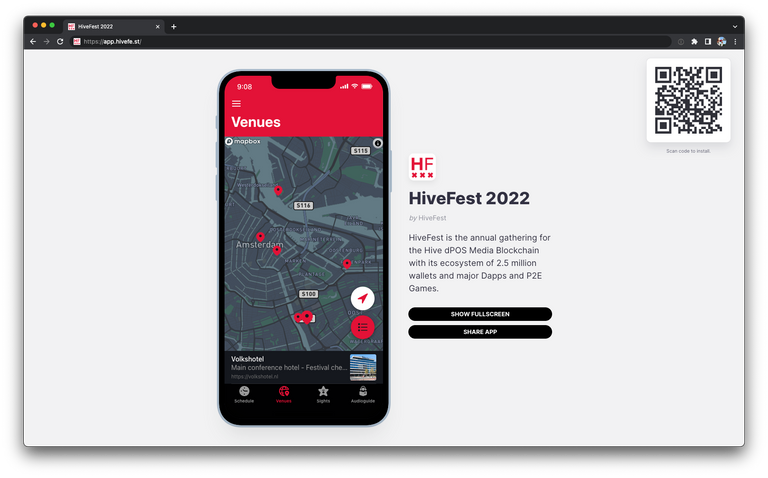 HiveFest App with schedule now available!
This year a lean and mean app is setup on app.hivefe.st. Click on the hamburger menu to install it on your homescreen. (Basically go to your browser's menu / share settings and click "Add to Homescreen").
The app consists of the schedule (might have some minor tweaks!), venues of the event, Amsterdam DIY tourist sights and a DIY audiotour.
Install / visit now through app.hivefe.st!
Note: For instant updates and important notifications, join the HiveFest Telegram group: https://t.me/hivefest
Other news:
Warning - Ticket prices rise tomorrow!
Submit your artwork for the NFTShowroom Art Alley (read more here)
That's it for now, next week some final news leading up to the event. See you in Amsterdam!
= = = = = = = = = =
Rewards go to @hivefest using beneficiaries.
See you on chain (and in A'dam!)
@roelandp