Kryptogamers is the #1 Provably Fair Non-Custodial Gaming Platform with the lowest house-edge where you can play all the best games with Hive and Steem.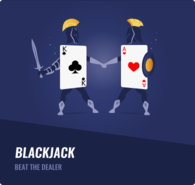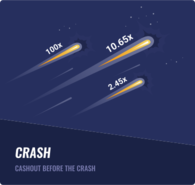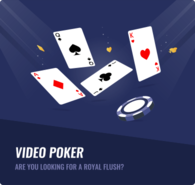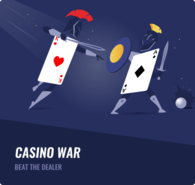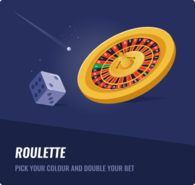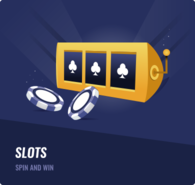 Kryptogamers 3.0
On our 2nd anniversary, we proudly present to you Kryptogamers 3.0 - Stunning Visuals, Huge Variety of Games, Non-Custodial Wallet, Superfast Site Speed, Ultra Smooth Gameplays and Loads of Fun – all packed into your favourite gaming destination on Hive and Steem.
We can't imagine it's been 2 years with you guys and we can't thank you enough for all your tremendous love and support due to which we made it this far. It is only because of you guys that we are still the Most Preferred Platform for playing betting games on Hive and Steem. It is because of you that we are always committed to 100% transparency and provable fairness in all our games. Thank you so very much. We love you and we will never let you down.
Roulette
In our simple Roulette, the betting options and payout are as follows:
Bet on Red/Black: Bet on the colour of the result and win twice your bet amount.
Bet on a Single Number (1-36): Bet on any single number ranging from 1 to 36 and win 36 times your bet amount if the wheel stops at your predicted number.
Bet on Number Groups: Bet on any of the 3 number groups (1-12, 13-24, 25-36) and win thrice your bet amount if the resulting number is inside your number group.
Slots
We have created a very simple and minimal 3x3 reel slot game with 1 center payline so that our players do not have to memorize the mind-boggling number of combinations offered by 5x5 reel slots with too many paylines. Please refer the PayTable in the Slots game to know the winning amount for each symbol.
Last but not the least, we would like to thank all our discord community members for pinging us and sending us their valuable suggestions and ideas for new games and features. Please rest assured as we carefully consider each of your suggestions and incorporate it along with many more things planned for our platform in the future. Our journey is just getting started. And we never travel alone. So get ready to be tagged along with us. 😊
Thanks again for all the love.
Stay Safe! Have Fun!