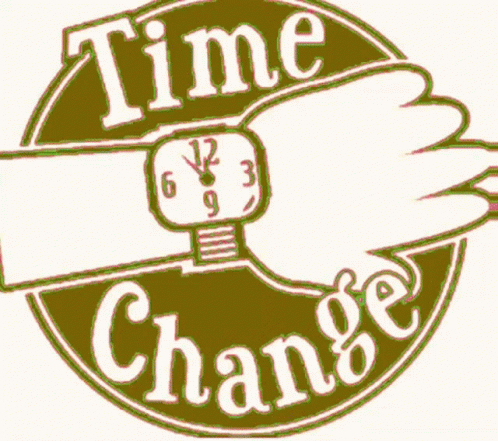 Every business has its evolutions. Nothing is ever constant. You have to learn how to go with the flow to maximize your output in life.
This being said, I have decided to make some changes and try a few new things as far as my content production schedule and releases. After all this is my main business right now, so I need to maximize the content as far as quantity and quality, in an attempt to earn the maximum rewards I can, because to be real, it's tough trying to live on this, but I am committed to trying.
As you will see in the upcoming @hivehustlers post series, I have been working allot on my productivity because I know I can get scattered, but I am reigning myself in, lol.
But first…
I have been making an effort to grow the @coinlogic.online account, but it has been a super slow roll as far as follower growth. The idea is to keep the brands separate, but it is starting to back fire a bit. The branding started coming when I started getting some small sponsors on the channel, but they are not enough to pay the bills, nor dictate the direction I have to take my content.
Basically starting over with a new account and new brand leads to really tiny rewards on the videos that I produce that take allot of effort to produce. So I am changing some things up, but only here on Hive just to maximize outreach and hopefully earn a bit more on my videos.
I am going to start posting the videos I produce on this main @thelogicaldude account because it has way more reach and people tend to watch the videos more, based on analytics from @threespeak. I will reblog the videos from the coinlogic.online account so they will show there as well.
Some of these videos will be pre-produced as I am trying to get allot of content created in a couple of days to get scheduled for release. This will help leave time open for other things.
I will continue to post the videos to the the Coin Logic TV YouTube account because I have more subscribers there on CLTV than I do on any other social network combined. So there I am just working on trying to build up watch hours to get to monetize levels.
I will however begin focusing on more TA and News based posts from the coinlogic.online account, but they will be just written posts with images, posted from the main Coin Logic site, https://coin-logic.com, which will feed to Hive and LeoFinance via the @exxp Wordpress plugin.
I have already have allot of content written up for Hivehustlers. Much of it just needs some polishing and such. But my goal is to make a written post everyday from this account talking about entrepreneurial topics, personal development, and more.
I am going to be scheduling these posts as I am quickly learning that timing is key as well to get your posts the maximum exposure possible. I already have posts all lined up for this coming week, and already starting to work on next week's lineup, lol.
For some reason I can get that kind of info to flow out allot easier than some of the other content on CL that I feel I am having to force. Guess because when I am writing these types of posts, I am not only talking to my audience, but I am talking to myself and it's coming more from the heart than just reading charts and crypto news.
So I am combining these into one section because they go together. Groove Logic is my music artist handle that I have released work under in the past and continuing the legacy into the new blockchain world.
I am focused on posting my music content to that account so if you like some fun tunes, go give the @groove-logic account a follow. I am going to make an attempt to step up the content game there as well to at least 2 videos a week. This is more or less my fun time posts. These posts will be posted from the BlockTunes site and published to Hive via Exxp, same as Coin Logic.
@blocktunes will mostly be doing some content curation in the different music communities as well as be used for our official music reviews and such. I will most likely continue to post the development updates from this account, again due to outreach. Eventually we will be doing allot more as far as radio and podcasts and such as time goes on and we onboard more artists.
The @hivelist account is going to be more for curation of the Hivelist classified and we will be focused on putting out at least 2 posts during the week highlighting those curated posts.
We will also be posting from this account about new items in the marketplaces, both the Hivelist Store and NFT marketplace, as well as we have some upcoming things in the hopper.
As far as content though, it will mainly be just for curation highlights, announcements, and yes, some advertising too…
And last but not least, this account. So as I mentioned earlier, I will be posting the CLTV videos to thelogicaldude account from here on, at least as a test to see if I can earn some higher rewards. It may go back in the future, but we will see how this new approach works for now.
I am also wanting to use this account to focus more just on life in general. I am living the new LikeTu app for pictures so I am going to start posting my picture based content there as I am working on getting better at my iPhone photography skills.
I will also post the occasional van life video highlighting different nomadic projects I have going on. I guess turn it into my lifestyle channel. I may start formatting my Coin Logic TV videos to kind of fit around the things I use in my life as well… That may be a good approach.
Anyway, that's the post
I know I have allot going, but allot of these projects I started are now finally at a management and marketing stage so now it's time to really put the pedal to the metal and make this thing happen.
I am looking at my content creation and curation as my full time gig, so I am wanting to find the best ways to manage everything I want to do without burning myself out, and making money to live on!
It's all about managing your time and productivity! Now that there is a clear vision of what I want to do with myself, it's time to master the path and get to those goals!
Have a great weekend everyone!
Be Cool, Be Real, and always Abide!
https://thelogicaldude.com - The Dude's main site
https://hivelist.io - Classifieds, NFTs, DEFI Pool, Online Retail
https://HiveHustlers.com - Community for Entrepreneurs and All Around Hustlers
https://coin-logic.com - Live crypto market data, news, and research
https://blocktunes.net - Music NFTs, DAO, Downloads, and more
https://groovelogic.audio - DJ/Producer/Sound Engineer music and services
https://weedcash.org - The Highest Form of Social Media
View my channel on 3speak.tv! Video platfrom for a free speech society!
https://3speak.tv/user/thelogicaldude
But if you must... here is the YouTube channel link:
https://www.youtube.com/channel/UCtGApfTp4ZzLHksDdImJ9JA
Join Hive by going to:
https://signup.hive.io/
Want to shop using crypto, or even start your own online store? Check out the Hivelist Store
If you like what I am doing, please consider voting for my Hive Engine witness with your staked WORKERBEE!
https://he-voter.vercel.app/thelogicaldude
Or at
https://tribaldex.com/witnesses
Get started playing Splinterlands, the top blockchain game in the world, today!
https://splinterlands.com?ref=thelogicaldude