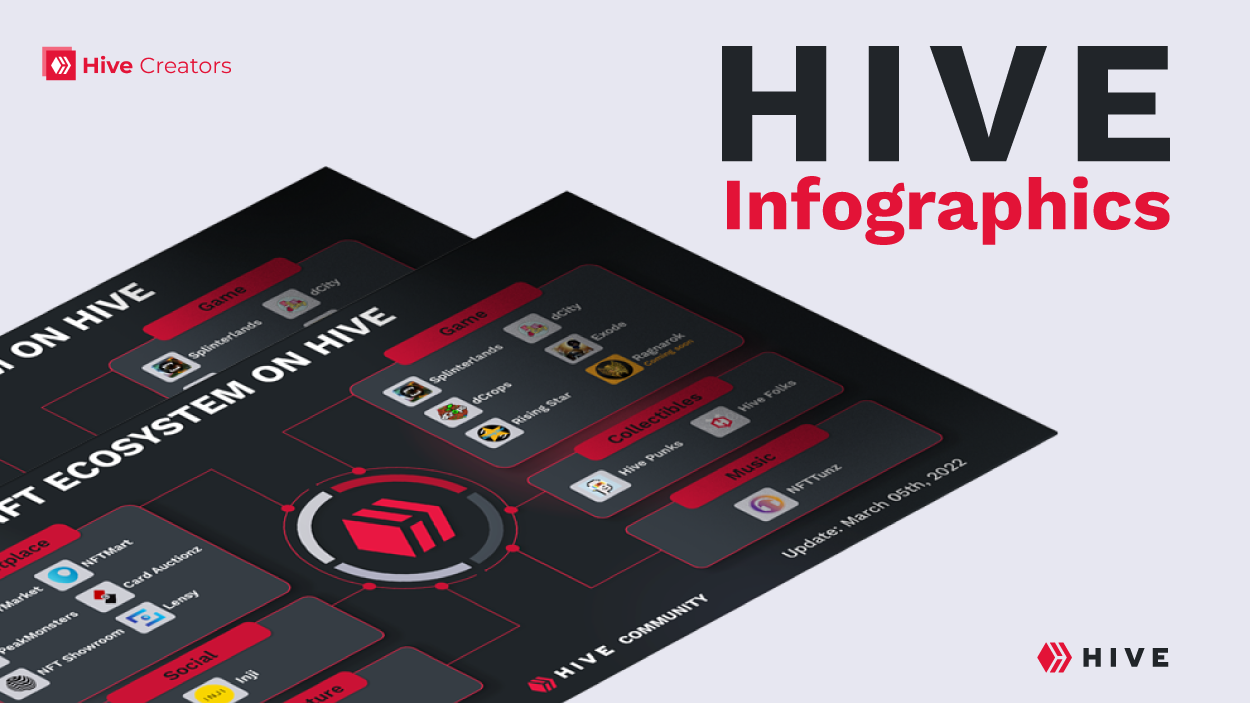 On social media, we can see that many people who make infographics about Web3 omit the functional applications on Hive and are built focused on Web3.
That's why as a Marketing project at Hive, we captured that need and created a solution by making our infographics so that the Hive community can use them on all social media and reach thousands of people.
Therefore, we created two infographics that we consider necessary to promote Hive.
The first is how we can associate Web2 applications with Web3 ones, including several Hive Dapps.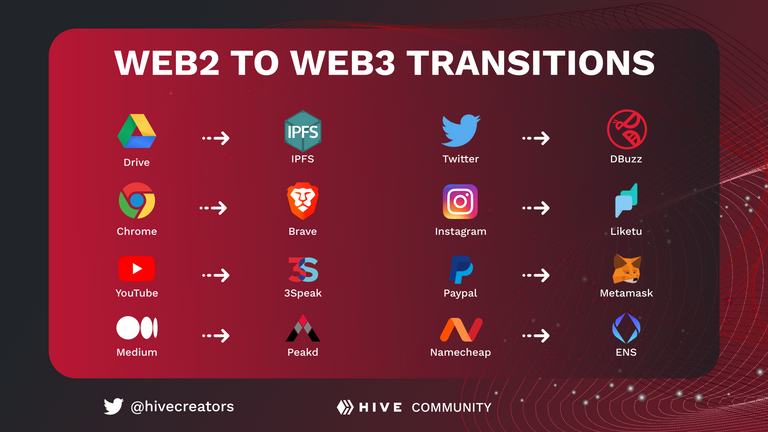 In the second infographic, we have created a segmentation for different styles of content creators, and on Hive, there are social media applications they can use.
We have chosen the most popular social media and Front Ends on Hive.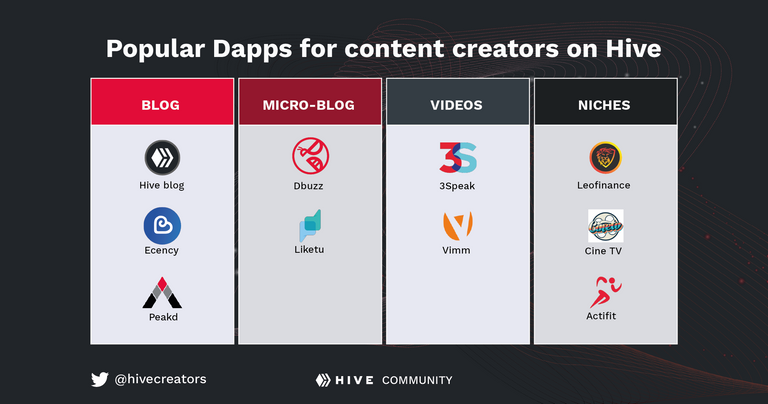 We want feedback from the community and for you to mention what other infographics we can make.
Let's make Hive popular in the Web3 area.
---
Why Hive Creators?

We want to support with marketing work the growth of the Hive blockchain and to contribute to brands in the Hive ecosystem to adapt and take the first steps to generate strategies that connect with their business objectives.
Twitter