Hello guys! 😊
How are you doing?
Halloween is close and I am already pretty excited. We had an awesome Halloween Party on friday in the PIZZA Discord. It was a blast!
Thanks for everyone who was there! You made my day! It was so much fun! 😄💜
We had 2 NFT drops for my fellow $RAVEN token holders and also a pack drop which is available to purchase for everyone.
If you want to read about these drops, check out these posts here.

---
We also released a new Halloween Album at the show, which contained 13 songs made by Hive musicians!
This is awesome. I am very happy to be part of this! We need to try and make the Hive music scene bigger! And this was a good step to do so. 😊
🎵 You can listen to this album here! 🎵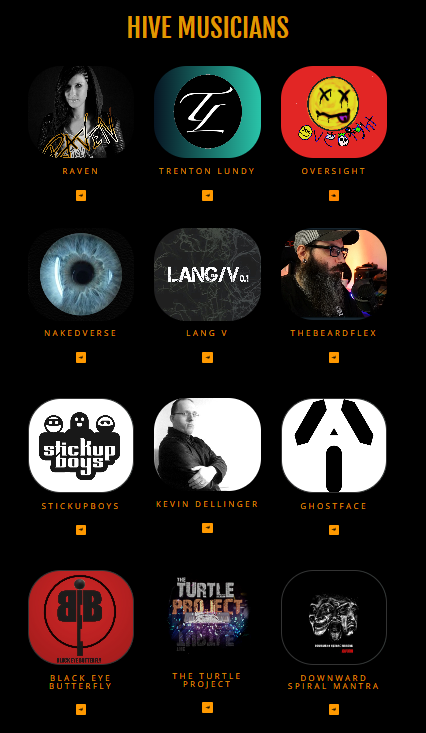 13 Songs made only made by Hive artists! This is great!
Trenton Lundy | Oversight | Nakedverse | LANG V | The Beardflex | Stick Up Boys | Kevin Dellinger | Ghostface | Black Eye Butterfly | The Turtle Project | Downward Spiral Mantra | Cryptoniusrex and myself
There is also a link to each artist, so you can find out more about their music.
Every musician put alot of work and heart into their piece of music, so please
consider donating something for the album, which you can either do directly on the album page, or you can also send tokens to the Hive account pizza.music. Every donation will be split among all participating artists.
Please show some love and support these artists and make it more easy for them to make awesome art and music in the future. Thank you so much guys!! 💜
🎵 Listen to this album here and donate something! 🎵
I am curious to hear how you like the songs, so let me know and give us some feedback! 😊
Tomorrow is HALLOWEEEEN, so there will be alot more news! 🎉
So see you soon, have an awesome sunday evening/day/night!!
Best regards,
RAVEN 🐦
---
I am very thankful for everyone who supports me on my journey!!