My Life as an Art Student
---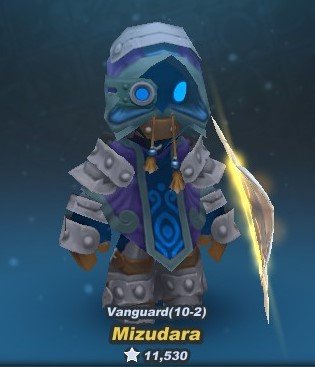 It's been a while since I started blogging my activities online. At some point I just got lazy and unfortunately I think that laziness also seeped into my school life HAHA. But anyway a friend encouraged me to return so I'm back! And to start things off, I felt like making a newer introduction post.
So hello y'all! I'm Anima, 21 years , residing in the Philippines. I'm a 2nd year college student studying Game Art and Design which is pretty ironic considering I had a bad outlook towards visual art throughout my elementary days. Like I was never excited when it came to arts and craft, probably because of my lack of skill which affected my self-esteem. Thus, I ended up avoiding it at all costs.
But near my high school graduation I realized that despite my negative attitude towards art, I had this thirst for a creative outlet, something that allowed me to pour my emotions and thoughts onto. I would satisfy it sometimes through writing for school activities. But there were also times when I just wanted to come up with something just because I wanted to and I lacked the means of an outlet.
At the same time, I didn't want to pursue a college degree on something involving a lot of technicalities like law, medicine, or engineering. Here in the Philippines, these 3 are among the surer ways of having a secured future. All throughout my high school life, I've had a technical outlook towards matter due to me leaning towards Math and Science since I disliked art. And I felt that these hindered my creative thinking. I've had a hard time thinking 'outside the box' because of these technicalities.
I also wanted to pursue a college degree that was related to something I was passionate about. Video games. I grew up inside a city, lacking the space to play with the neighborhood kids because of the busy streets. So, I ended up spending most of my childhood playing video games. Whether it was singleplayer or multiplayer, video games allowed me to adventure beyond the confinements of my room.
So despite my anxiety and lack of self-esteem, I decided to pursue a college degree on Game Art and Design. I could have gone another similar route which was Game Development but yeah, full of technicalities again. Despite my decent grades in Math, I didn't want to have to do anything with it anymore in the future HAHA.
---
I was more into the game design aspect, not the art. Whenever I played those sandbox video games, I would come up with a bunch of scenarios, each with a narrative. I loved how story-based video games immersed me into their world and wanted others to experience the same, being there acting as if you were really part of what was going on.
Being fond of competitive shooters like Counter-Strike also lead me to disect and try to understand what makes the game fun and not boring despite its repetitive nature. It made me interested on the topic of game mechanics and how these set of rules can affect how much fun a player is having.
But yes, there was this other hurdle that I had to get through still. Art. The program didn't separate the game design aspect and the game art. So if I wanted to learn more about game design, that also meant I had to learn and master art.
College started around September 2019. You can imagine how anxious I was on the first day of art classes knowing that I had zero background on drawing. I immediately saw how decent my classmates were already and I pitied myself. We were told to take a photo of a water bottle in front of us and try to replicate that photo on paper with a pencil. I saw the others' works and damn they were really great. I pitied myself over my crappy-ass drawing of a bottle at first.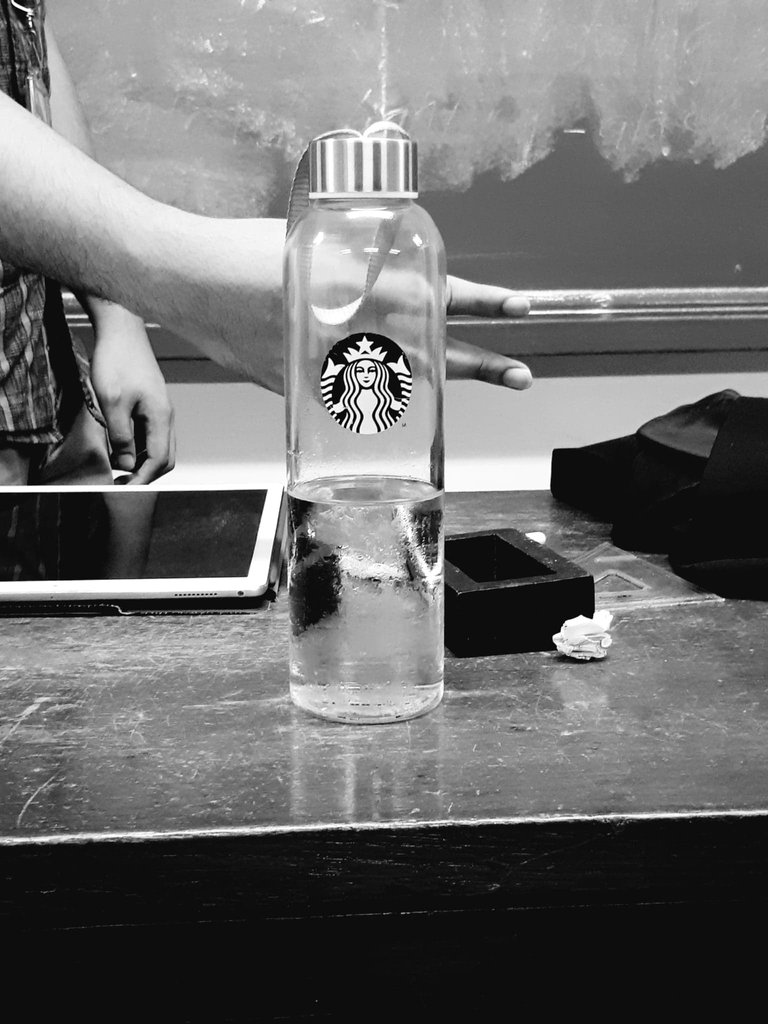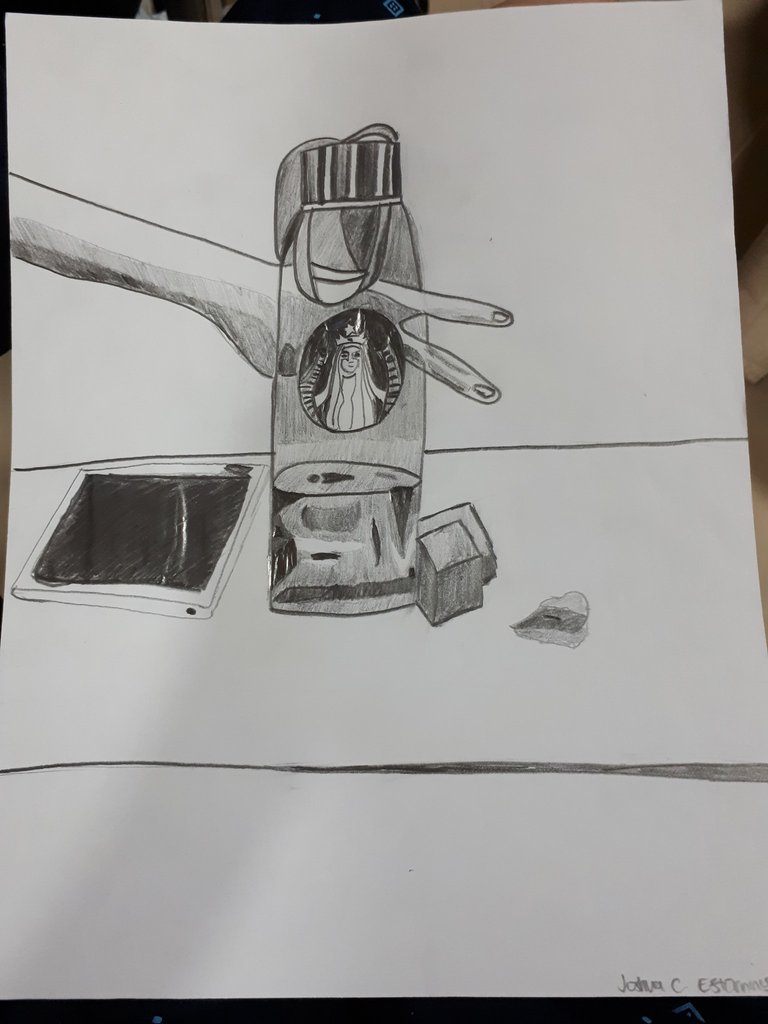 But I didn't feel sad. I was lucky to have a great and caring professor who told me that I was on the right track. My classmates were also very supportive of me, praising me with every step I took. They motivated me to continue on trying to improve my craft. It took just a weekend and I immediately saw a big improvement. At first I felt like I didn't do much but to look back at my previous output, I finally noticed the huge difference.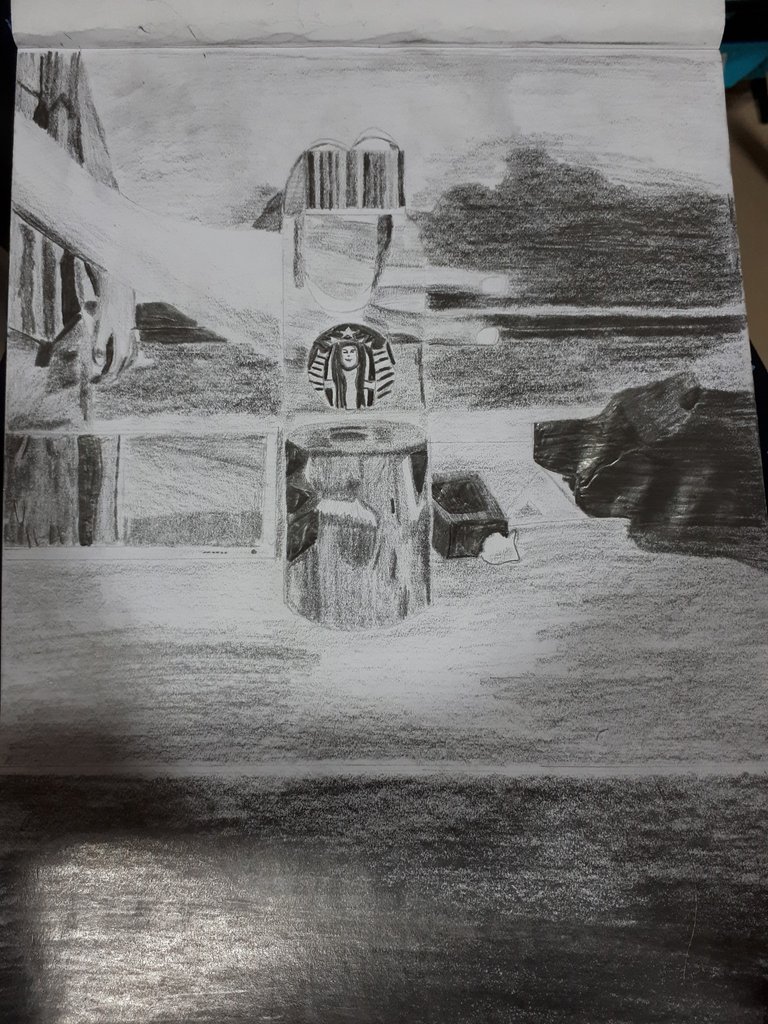 ---
To think that all this time I disliked drawing, I ended up being quite good at it, it was surprising to me as well. And with every drawing I did, with every stroke, I felt like a part of me was being infused to each drawing. This continued on for 3 more months, each time getting better and better. I also delved into inking and found it quite attractive.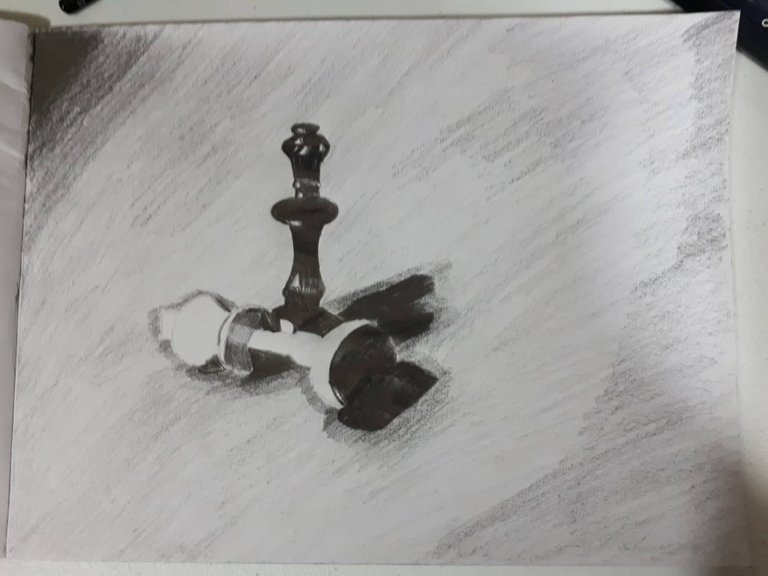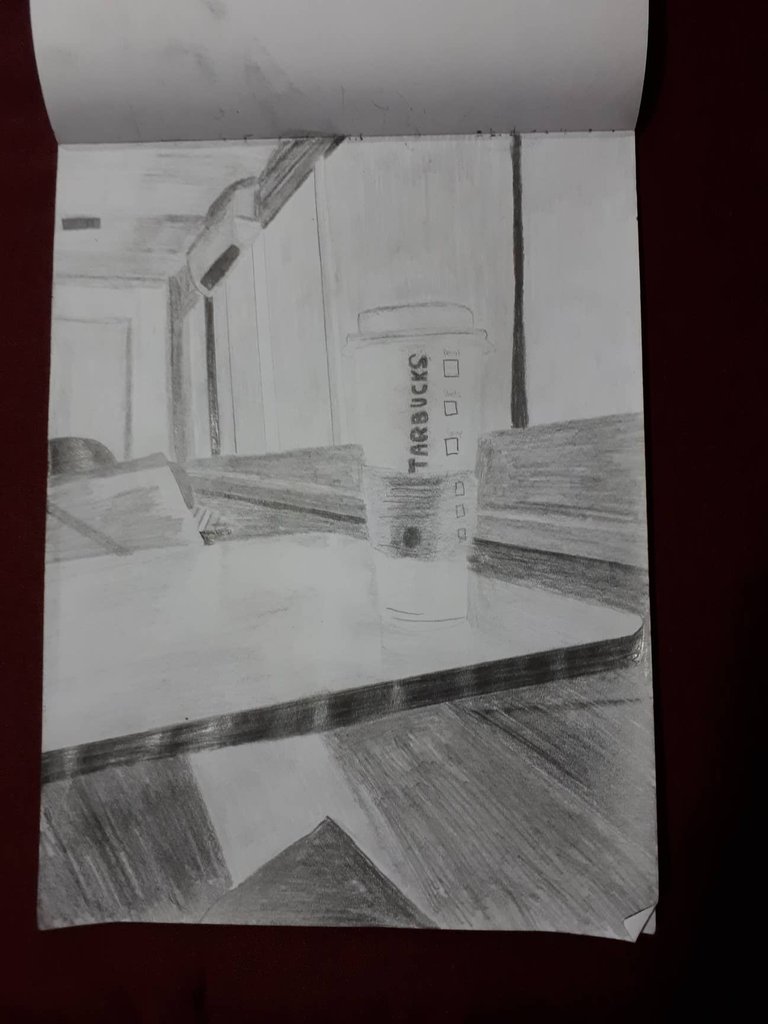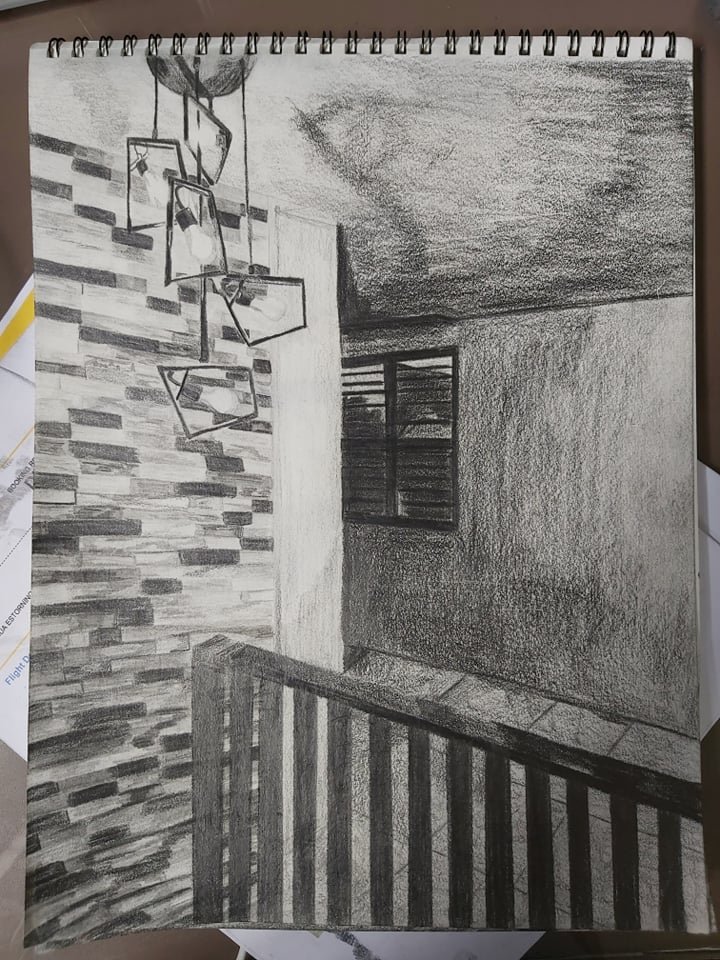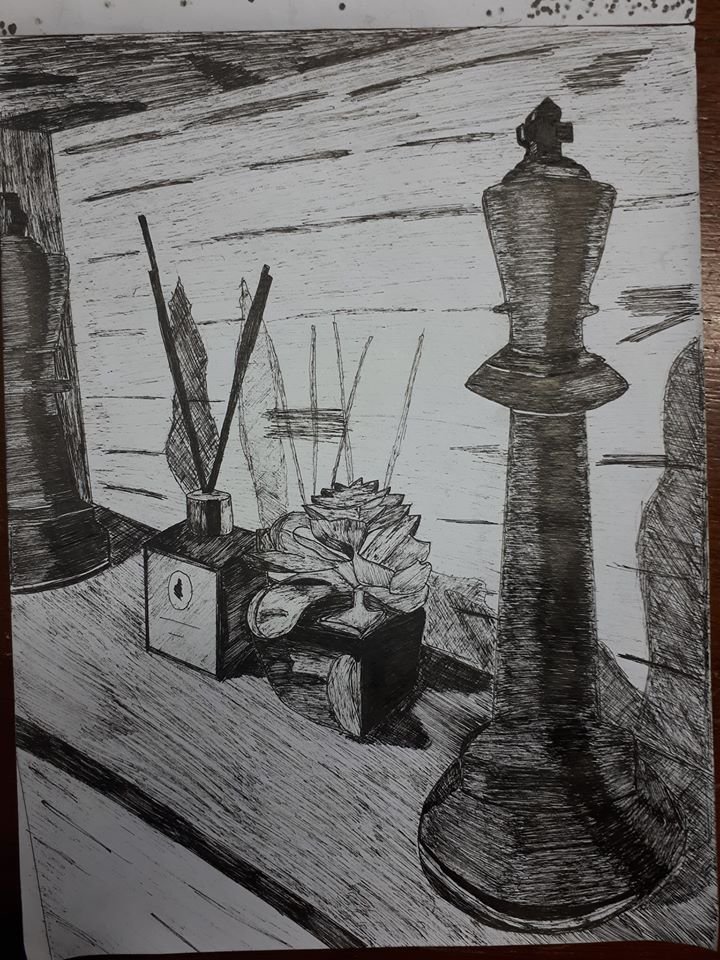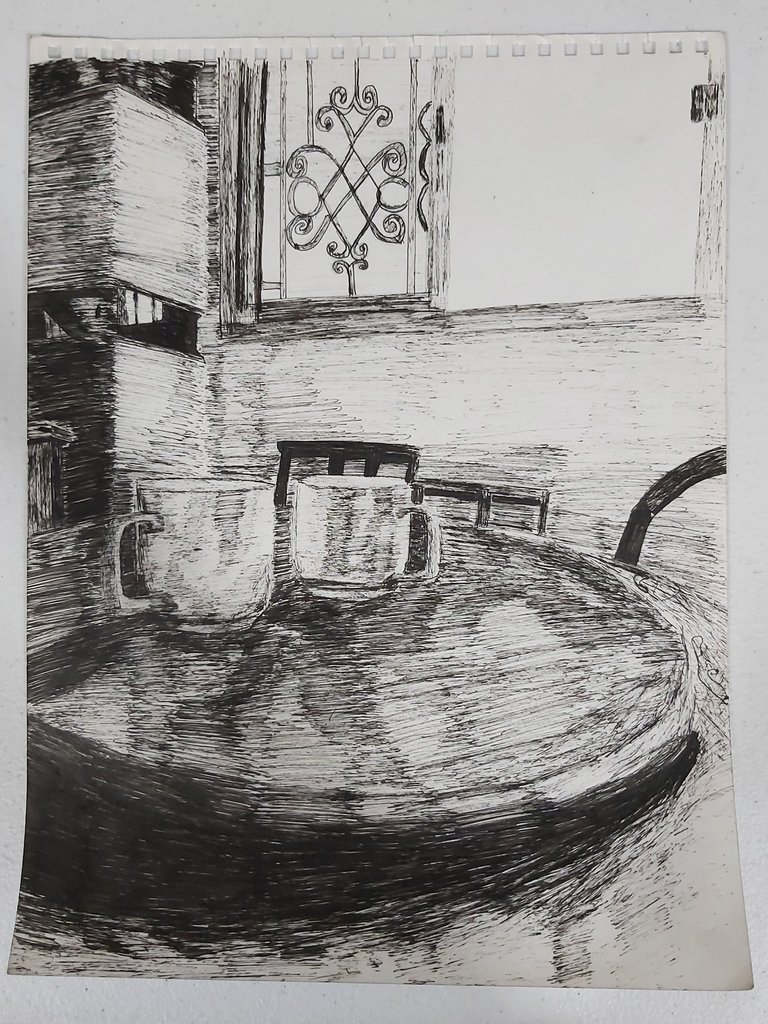 ---
My second art class had me getting started with digital art. It was pretty tough at first to get started. I felt like I had to relearn how to utilize a pencil in shading. But with trial/error and with the help of my classmates I was able to come up with a few works too.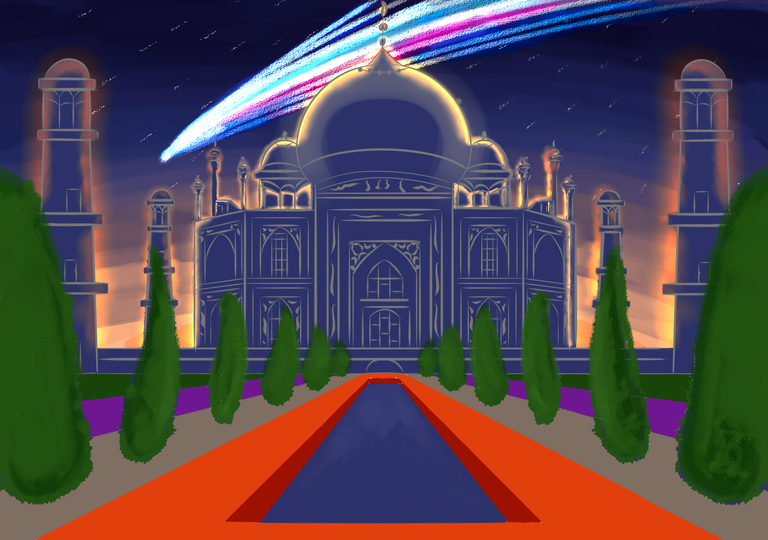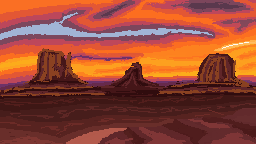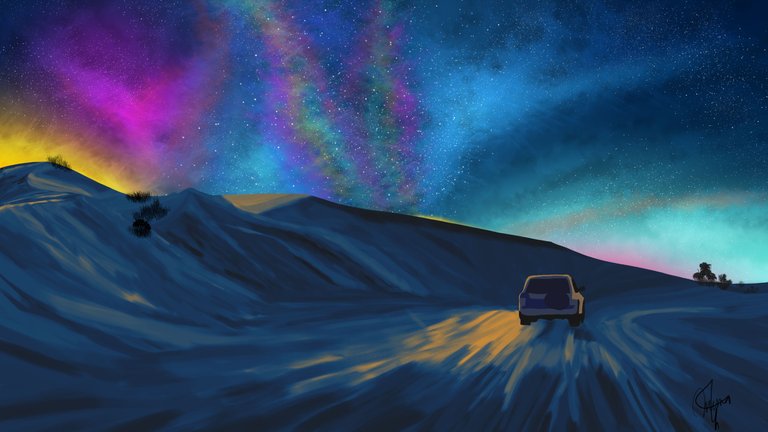 Reference: 'The Night Drive' by Sid Balachandran
---
Currently, I'm still continuing on with my studies online. COVID-19 has kept me trapped inside my home and my area still has more or less some cases. But everything's been going fine so far! I'm just here working and playing video games as usual. We're starting off with some 3D modeling already so I might share some of my works here in the future including some of my own personal projects like video game clips or some writings. I forgot to mention I also do some poetry but I guess that's for another story lmao.

So yeah, that's me. Anima. Feel free to leave comments! Hope you enjoyed reading my journey so far and if you did, please leave an upvote! I'd greatly appreciate it! c:
---
© Images by @anima2750

All rights reserved