One more week of playing Holy Bread game during which I've been quite active
First of all, I have just reached level 14.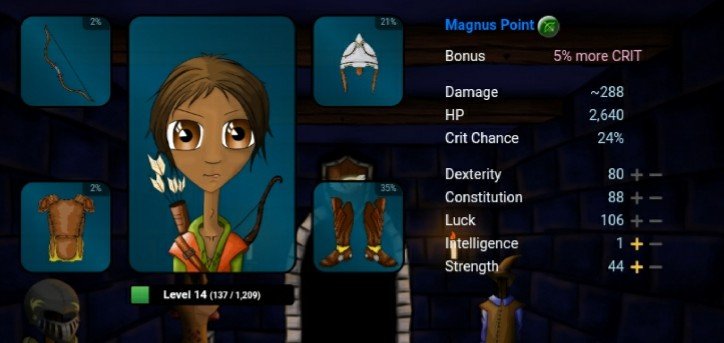 That's 6 levels since last week, more than I expected.
Second - I have bought a new hero from market with the idea to level him up and try to sell it for profit. I bought him at level 1 and he's now level 8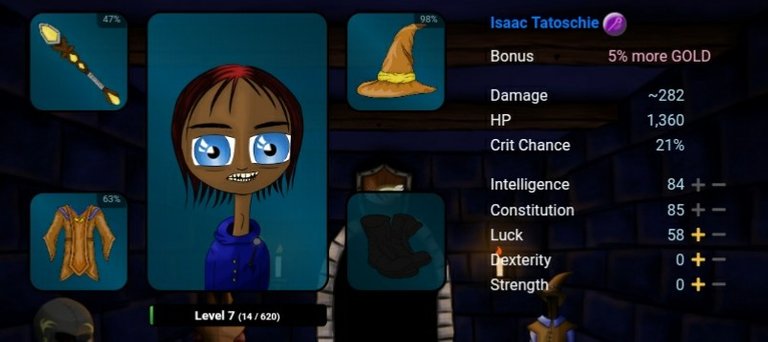 That's him - ugly as sin, but quite helpful at the arena.
Speaking of the arena fights - my current rank is 918, also good improvement for a week. I found out that winning 3 arena fights per day rewards 1 bread, so I'm very active in the arena as well
In the next few days I will unlock the third hero slot and I will use bread to recruit another member of the team