Hi everyone!
Sharing some pictures of the fun we had as a family today. The weather has been a little warmer on some days, in the 50's so we needed to take the little one out. We also needed to stretch our legs, walking in the same small space isn't very good at getting things moving. Our son definitely sleeps better when he's able to get some sunlight and run around the area. I and @cmplxty also need to get our lymphatic systems going, so we are always eager to get out and about.
One of the really fun things is how smart he's getting. He's able to recognize things that @cmplxty tries to (but not very successfully :)) draw. The only one he had a fair challenge with was the baseball. He knows what they are but not the little complexities like those distinct curved tie lines. He will be a Red Sox fan yet!
All of the crazy lines around were done by the little one. It was fun to watch him, he gets really excited and has a great imagination. He's getting good at telling stories about what things are and what they are doing.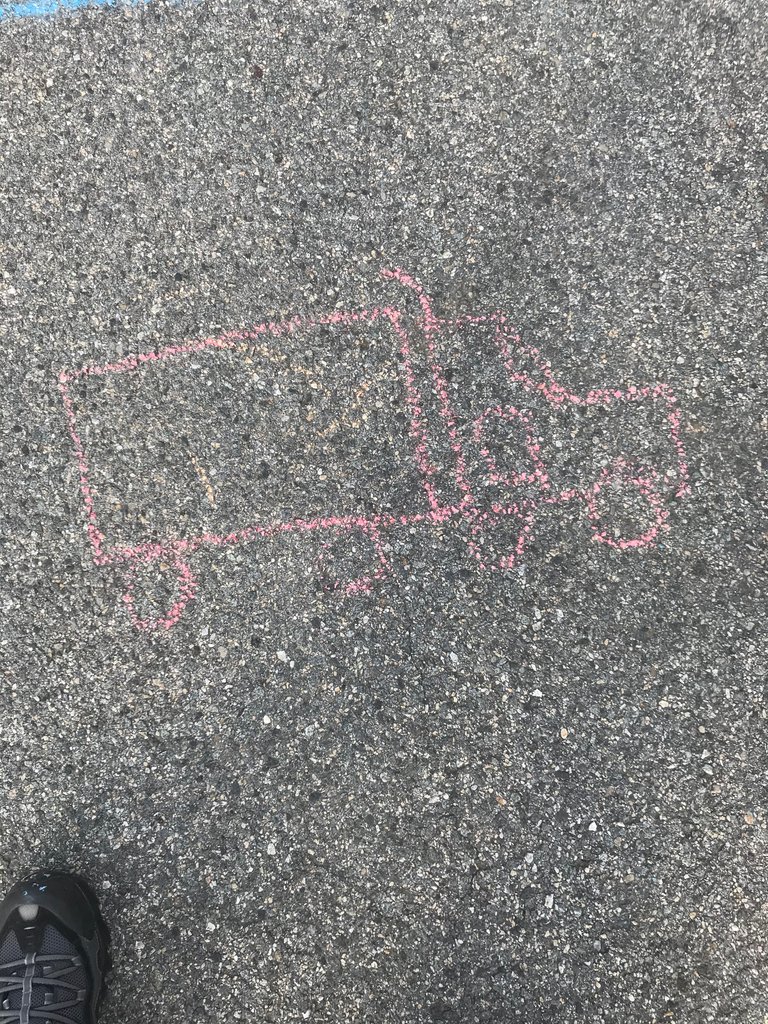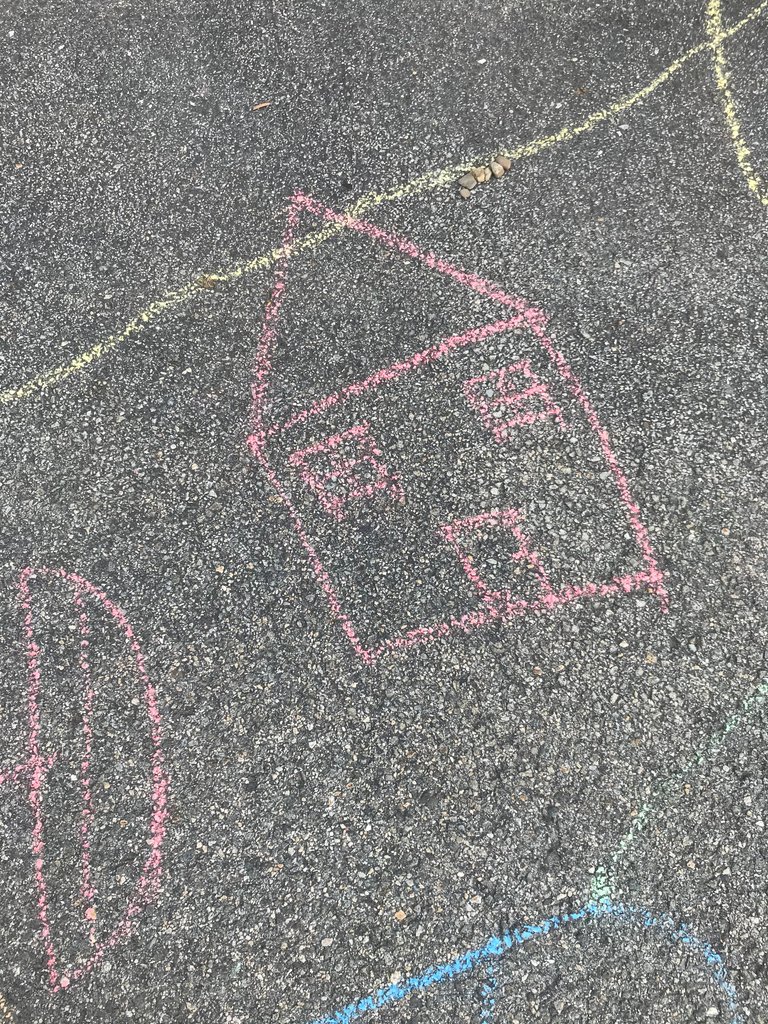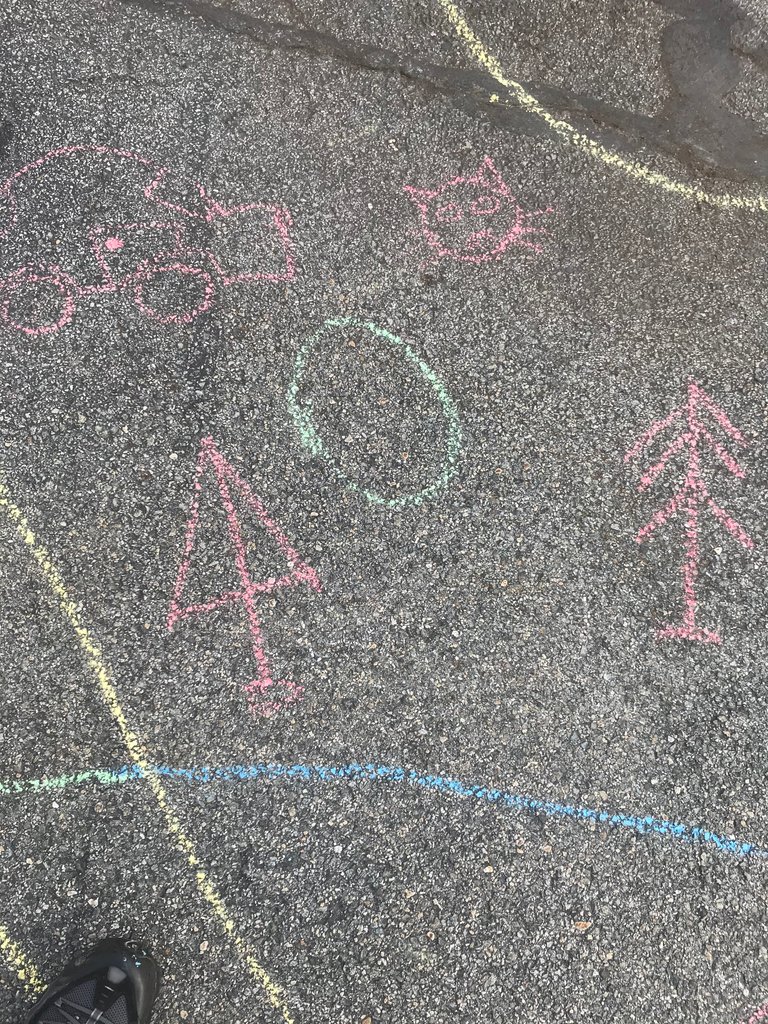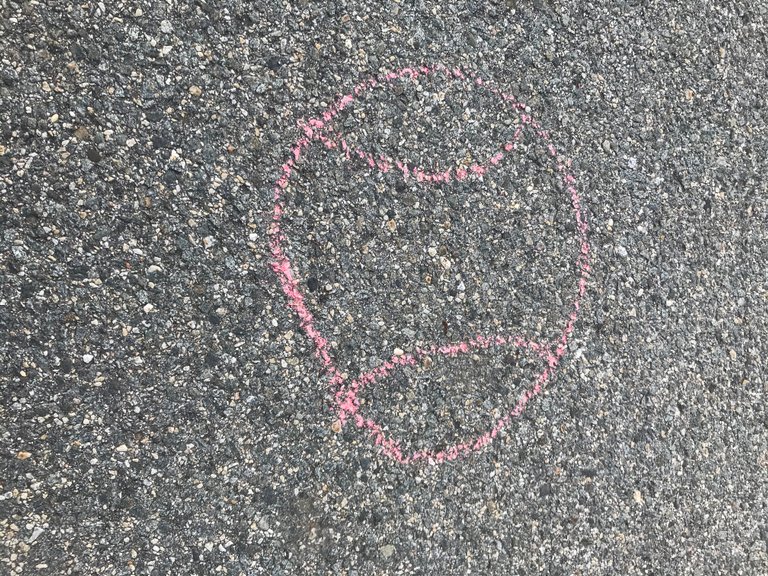 He drew the two trees which was funny. Not bad! Gets his artistic skills from me!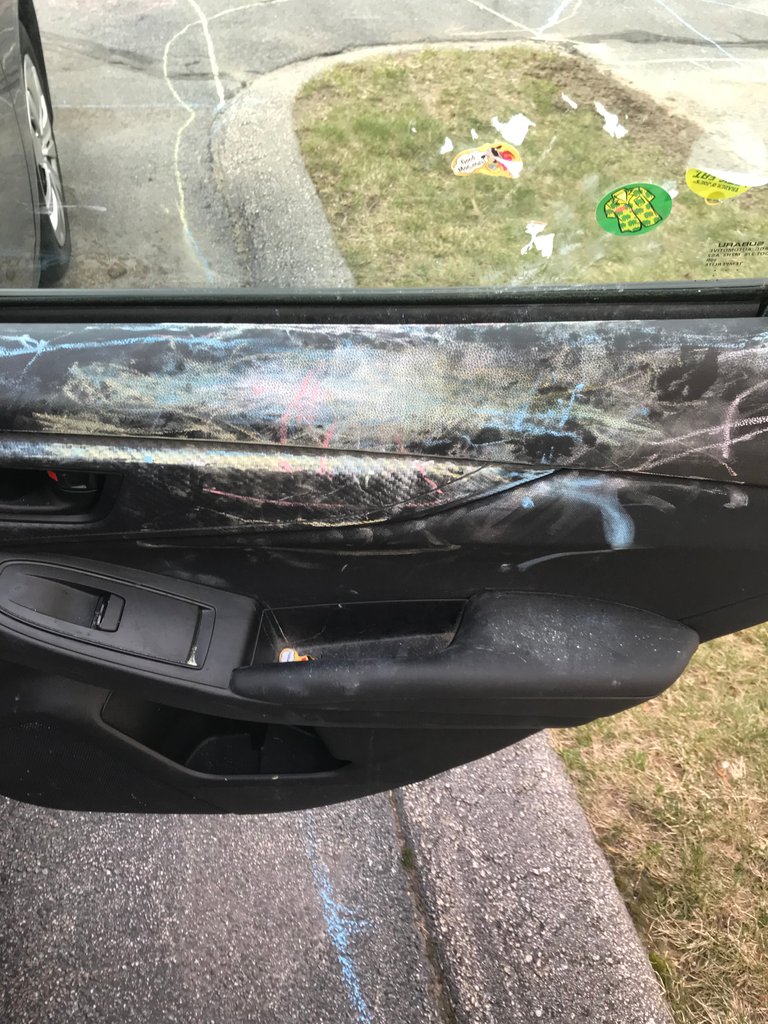 This was the cost of him sitting contently in the back seat during a longer car ride we had to take. Little did we know that after he got in his seat, he had a stash of chalk just waiting. The two of us were talking and not paying attention to what he was doing. It's always a very suspicious time if they are quiet for 5 minutes. I turned around and saw the damage was already done so we just let him keep going.
The nice thing about the chalk is that it washes off fairly easily. Whatever we can do to keep him occupied and learning, we'll give it a go.
Any fun outings you've had with your little one(s) recently? Let me know!
Ssiena