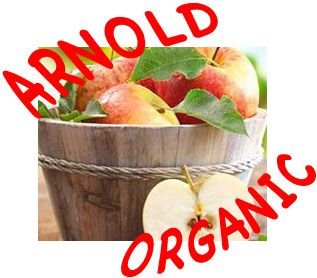 Have you thought about Eating all Organic but Feel it is too Expensive. It really is not if you follow our plan and have some time to devote! Do what we did and start your own Organic Co-op! Here is how we did it! We just started our fourth year!
We live in a small town so we had almost no organic choices and the prices were so expensive for what limited items they did offer. We did not even have a Whole Foods at the time within even two hours.
We started by calling the organic distributor that served our local grocery store, in our case, this was Global Organics. They stated that they could set up an account so long as we spent $350 every two weeks. We decided based on this, we should make an appointment and receive a tour. So we took the two and a half hour drive to see how things worked regarding setting up an account and to see the condition of the warehouse and just to generally check it out.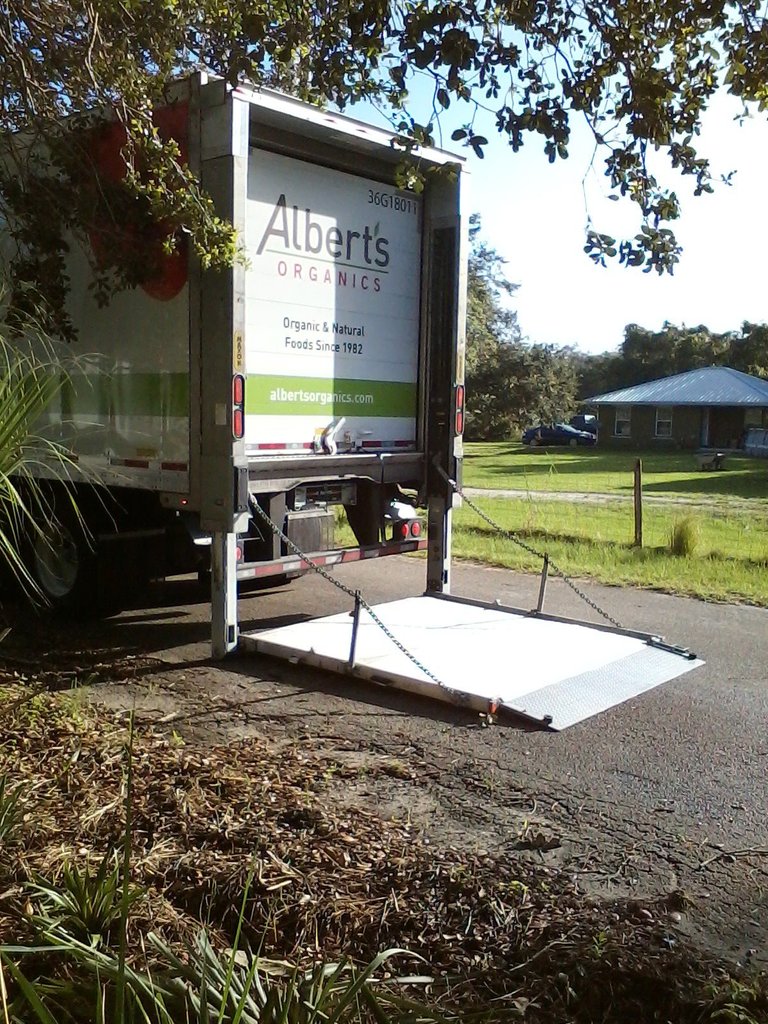 Here is our truck! It stops every two weeks right in front of our driveway! The company we started with was unfortunately bought ouy by Albert's but after a bit of time things are running smoothly again!
The tour was amazing and we learned a great deal about how these type of facilities preserved the produce in various types of coolers and the different humidity levels for different items, state of the art. Had no idea, but it made sense, as a middle man, a distributor's profits are riding on great preservation of a perishable product at point of purchase, the grocery store, and in our case, our front door.
Luckily, our town even though small, is in the crossing path of the east and west coasts of Florida. Global Organics was willing to add us to their distribution network as they did not have to go out of their way to change the route. They simply just added us as a stop.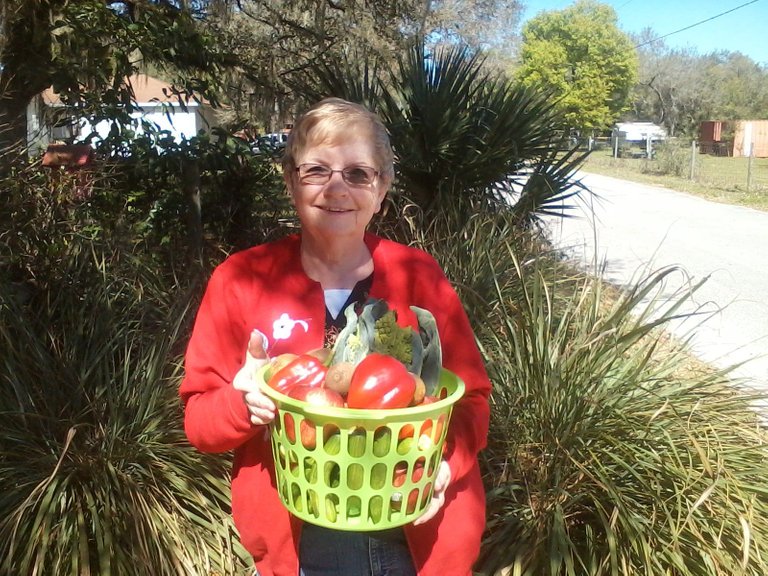 This is a picture of one of our drawing winners! One on the many ways to market is to set up tables at local fairs and have a basket drawing.
So our provider of amazing organic produce at wholesale prices was set up. Next, we had to figure out how we would pay for it, how many clients we would need, our logistics on pick ups and deliveries etc.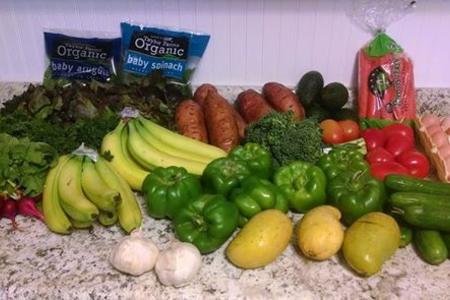 Pictured above is a full share from our first delivery! This was sent to us over 4 years ago by Holly Mixon who was one of our early members!
In order to get customers fortunately my husband had a fairly large number of local folks on his facebook so he was able to recruit our initial members by posting announcements that we would be opening. If you did not have this resource you would want to contact friends, neighbors and then hit the farmers markets and festivals and start once you had a commitment of about 10 clients. You can do the math, if you have approximately 10 members who are doing a full share that more than covers your costs. 10 x $50 each. This will cover your insurance as well, (amortized over a year) which I would advise. That would be your only up-front fee to speak of.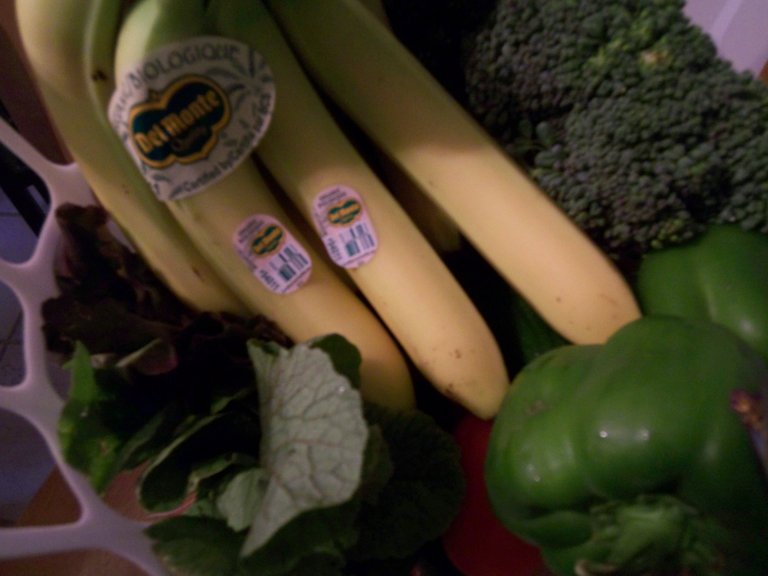 There a few ways to do it and if you are strapped for cash you can have folks pre-pay a share ahead. If not, I prefer COD so they pay you when you give them their box/basket of fruits and vegetables. You pay the driver and can use a credit card so you do have some float time. *I think this works out best I like to keep things simple and feel the bookwork (making it a COD system) is way easier than pre-pay!
Now how to get the items to your customers is up to you. I both deliver to some of my original clients and limit my delivery area to places I have a bulk of clients. Many prefer to pick up at my house after work. This works out well, as I live in a central location.
Our family is very blessed to have this business as it gives us access to what we feel is the best alternative to growing it ourselves and it is assured. When I was growing my own garden, there were many disappointments and this gives us a steady diversified flow of fruits and vegetables.
Please contact me if you have any questions and I will be happy to help you! I am sure there are questions I forgot to answer but below is our company website link and that also explains how we do our application form and our facebook with many of our previous order histories linked there as well.
arnoldorganic.com
Love and Peace,
Melissa