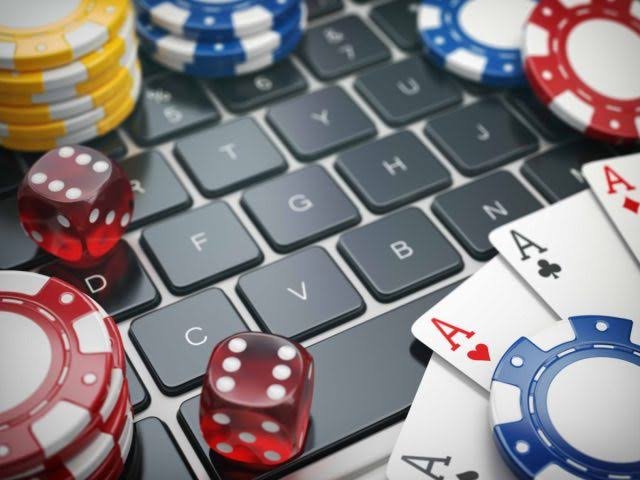 The internet has changed the entire landscape of the gambling industry. The introduction of internet enables individuals with internet connection to engage in their preferred online casino and sports betting from any location.
Now, regardless of intense regulations from several countries, online gambling continues to grown at an exponential rate. However, even with the impressive growth of the gambling industry, there are still some challenges that may lead to the fall of online gambling if it isn't properly addressed. Some of these problems are lack of trust basically on part of customers, insecurity, heavy regulations and many more.
Therefore , blockchain technology integration into the gambling industry provides the solution essential to eliminate the underlying problems that threatens progress of online gambling. Blockchain offers huge number of benefits to online gambling, especially introducing trust by enforcing transparency in all activities conducted in the gambling industry. Rather than transactions being carried out in secrecy, which creates opportunity for manipulation, blockchain reveals all gaming transactions within the online casinos and betting platforms including losses, wins and payouts. Moreover, blockchain technology incorporation in online gambling ensure that games remain probably fair while instant payouts and unlimited access on a geographical scale are more advantages associated with use of blockchain technology in online gambling.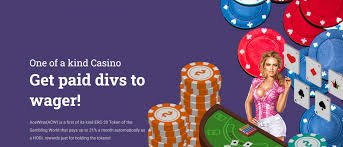 ACEWINS ONLINE GAMBLING PLATFORM
In this current online gambling space, ACEWINS ensures that users are provided 100% blockchain powered gambling games and services, made readily accessible to anyone on planet earth. The platform is designed to be an online casino and cryptocurrency betting environment, that guarantees automatic pay up to 21 % per month as HODL rewards to token holders. This strategy preserves the token value while also satisfying the users with steady flow of dividends reward, thus users will feel comfortable and confident about utilizing ACEWINS for their gambling activities.
Blockchain integration into ACEWINS provides instant payout on winnings to users with efficient transparency for all transactions performed on the network. Users funds are safe and protected against hacks via implemented enhanced security protocols and management.
ACEWINS developers are aiming to be the leading provider of advanced online gambling services in the gambling industry while also presenting reliable earning opportunities for their users through different packages. These packages include Casino investments, Affiliate commissions, Multi level marketing and lastly, Dividends allocation to ACW token owners. Therefore, using this approach, ACEWINS developers continue to reward their loyal customers which in turn, promotes trust and maintains integrity of the platform.
Moreover, this kind of packages available inside ACEWINS platform is certain to attract long term investors, thus facilitates continous development and growth of ACEWINS project.
ACEWINS launched native token recognized by symbol ACW token will be made available to users via Ethereum protocol. The total supply is 12,500,000 units and token owners are entitled to HODL prizes in form of dividends paid monthly. Users are encouraged to purchase large units of ACW tokens because ownership of more ACW tokens means more dividends pay.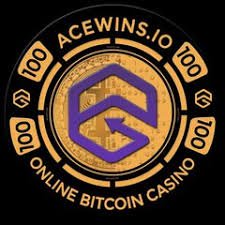 Summing up, despite the shortcomings of the online gambling industry, blockchain emergence assures that all hope is not lost for the industry. Thus, incorporating this technology into ACEWINS online gambling platform will support in providing the necessary gambling services desired by gambling enthusiasts . ACEWINS take further step into ensuring that users make profit from using the platform and it's features via ownership of the project trademark cryptocurrency.
For more information, kindly use links below:
● Website: https://www.acewins.io/
● White paper: https://www.acewins.io/WhitePaper.pdf
● ANN: https://bitcointalk.org/index.php?topic=5210753
● Telegram: https://t.me/AceWinsCasino
● Facebook: https://www.facebook.com/Acewins.io/
● Twitter: https://www.twitter.com/ace_wins
● Discord: https://discord.gg/JR7KGKU
My Bitcointalk Username : Johnson Knight
Bitcointalk Profile URL : https://bitcointalk.org/index.php?action=profile;u=2326370;sa=summary
Wallet Address : 0x56D391aD6C5Fe4b4faee3FCF9C7D32D9BD2feeCA
Text Uniqueness 100 % : https://text.ru/antiplagiat/5e5f4870b9a8d