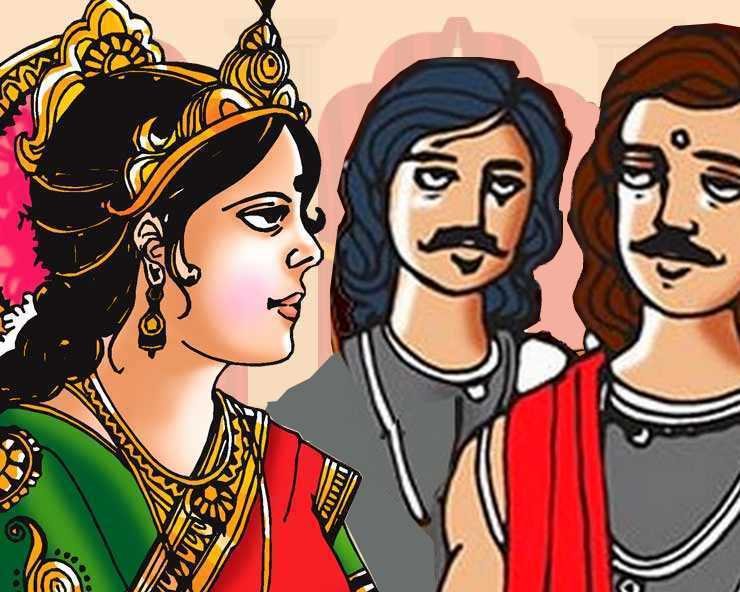 Mahabharata is a collection of so many incidents. Most of these incidents are popular in public. In most of them, we are presenting here for you some such incidents which are still remembered from time to time. However there are other incidents that could be written here. Like Draupadi's Swayam, Gandhari's curse, Shikhandi's cooperation, Gita's knowledge etc.
1 . Incident of an episode: Eklavya was the son of Lord Krishna's father-in-law (uncle) who was handed over to Vanvasi Bhil Raj Nishadraj on the basis of Jyoti Shi in childhood. In the Mahabharata period, in the coastal region of Prayag (Allahabad), the kingdom of Shringveerpur State Nishadraj Hiranaydanu was spread far and wide. Shringwarpur, situated on the banks of the Ganges, was its strong capital. Eklavya does not give his thumb in Dakshina or if the thumb of Guru Dronacharya Eklavya does not demand in Dakshina then Eklavya's name in the history is not known.
Gudrodayacharya had promised to Bhishma Pitaamah that he would give education to the princesses of the Kauravas and promised to Arjuna that no bigger than you would be archer. Just because of the shame of this verse, Gurudranacharya did not make his disciple of Eklavya and when he came to know that Eklavya had learned everything. Then they demanded thumbs from Eklavya to Guru Dakshina. Dronacharya, who had cut the thumb of Eklavya to prove great, had to fight against Arjuna, and the reason for the murder of the son of Arjuna was also the same and he got the death of Arjuna in the hands of the same Arjuna Were there.
2 . Duryodhana in Indraprastha:
Pandavas make a city named Indraprastha for their own living and build an elusive castle in it. This palace makes the elusive Asura Maasur. The typical feature of this palace was that there was a floor where there was a water table and the floor was seen where the floor was seen. In the mind of Duryodhana also the curiosity of seeing this palace arose.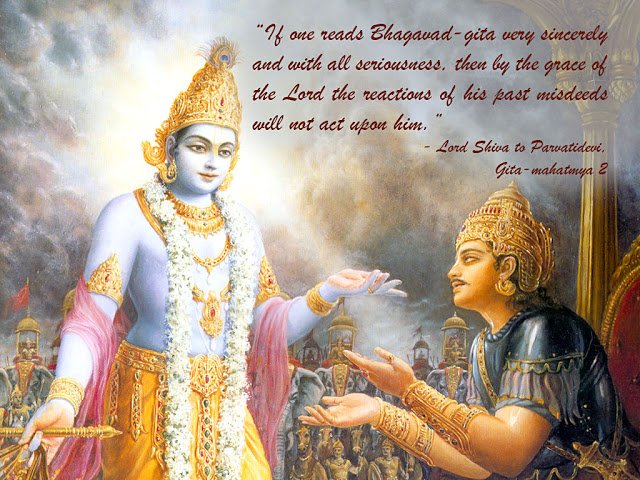 As soon as he entered the castle, he got a grand spot. There was beautiful floors in the hall and Draupadi was standing in the upper gallery. As soon as Duryodhana puts his foot on the floor, he falls into the water level. In fact, it is a water table that looks like a floor. Pool of water ie Swimming Pool. Draupdhan, who is looking at the above gallery, laughs very loudly by seeing this incident and says, "blindness of blindness." .. Duryodhana is very embarrassed by this incident and considers himself to be humiliated and to take revenge with Draupadi Starts thinking
3 .Lokshakthi Kand: Under the Shakuni policy, Duryodhana built a palace to stop the Pandavas, which were made up of lakhs, which were later called the Lakhshoghas. According to the plan of Duryodhana, there was a fire burning in this palace quietly in the night so that the sleeping Pandavas would die only after burning in this palace. But the spies of Pandavas, informed them about this plan and they left the secret tunnel at night. This tunnel still exists, which opens on the banks of the Hindan river. Lakhs of the remains of the palace are still found today in Berana. It is located in Meerut district of Baranavah or Varanage.
4 . Bhima was unable to lift Hanumanji's tail: Everyone would have known this incident that Baluchi Bhima could not bear Hanumanji's tail. Indeed, on the behest of Bhima Kunti, he was going through a path in the forest to take Kamaldhi, when he saw the leopard apes on the way. Bhima called him an ancestor and said, "Ai!" Remove your tail and give me a way out. The apes said that you only remove the tail. Even after Bhima's lakhs of efforts, when the tail did not move from his place, Bhima understood that this is not a common apes. Bhim apologized.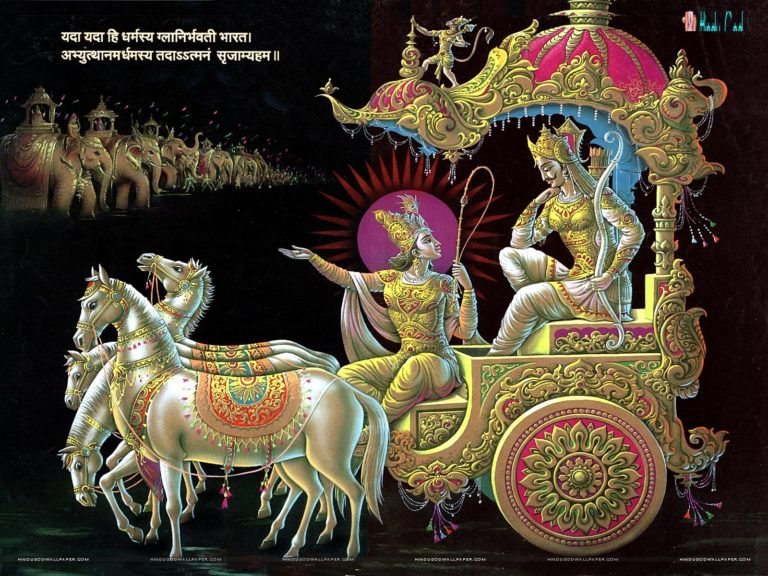 Some scholars believe that this incident had decreased on the Gandhamdan mountain. In the northwest of the Kailash Mountains of the Himalayas (Kedar Mountain in the south), Gandhamdan mountain was in the territory of Kuber. One of the Gajdant Mountains located in the four directions of the Sumeru mountain was called Gandhamdan Mountain. Today the area is in the Tibetan area. This area can be reached by two paths.
First, ahead of Mansarovar by Nepal and second from the hills of Bhutan and the third through China via Arunachal. Perhaps in the Mahabharata period, when Arjun had met Hanumanji in a shrine in Assam, Hanumanji would have come to Assam pilgrimage via Bhutan or Arunachal. However, according to some scholars, Hanuman Chatti is about 25 kms away from Joshimath in Uttarakhand. Here Bhim and Hanumanji had been gifted and Hanumanji blessed Bhima in the Mahabharata war.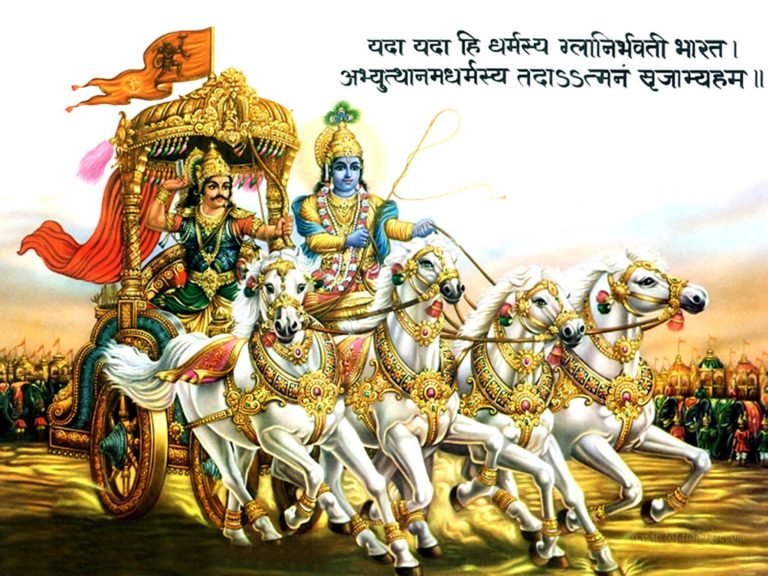 5 . Ranchoddas: Jarasand had called his friend Kalyavan to kill Krishna. Kalyavan's army surrounded Mathura. She sent a message to Mathura Naresh Krishna and gave Kalayvan a day's time for the war. Sri Krishna sent a message in the north that the war is only in Krishna and Kalayavan, why fight the army in vain. Kalayavan accepted it.
Akurji and Balramji forbade Krishna for this, then Shri Krishna told him about the boon given to Shiva by Shiva and also said that no one can beat him. Krishna also informed that death will be attained by Kalyan King Mukchund. Muchukand is sleeping in chirnidra due to a boon. Those who wake them will get death.
When the battle of Calvivan and Krishna was over, Kalayavan ran towards Sri Krishna. Shrikrishna quickly turned on the other side and ran away from the battlefield and the Kalayavan started running behind him to catch him. Thus God went into a mountain cave very far. The black hole behind them also penetrated. There he saw a second man sleeping there Kalayavan thought of seeing him, to save me, Shrikrishna has changed this way and has hidden it.
The man had been sleeping there for a long time. He got up because of a foot stumbling and slowly he opened his eyes. Seeing it around, there was a rift in the middle. The man was stunned by this kind of stabbing and waking up. At the sight of his eyes, a fire broke out in the body of Kalayavan and he got burnt in a moment and he became a pile of ashes. Those men who slept in Kalyavan were Raja Muchukund, son of Ikshvakavanshi Maharaja Mandhata. The end of this kindergarten ended. Lord Krishna was named Ranchoddas because of this incident.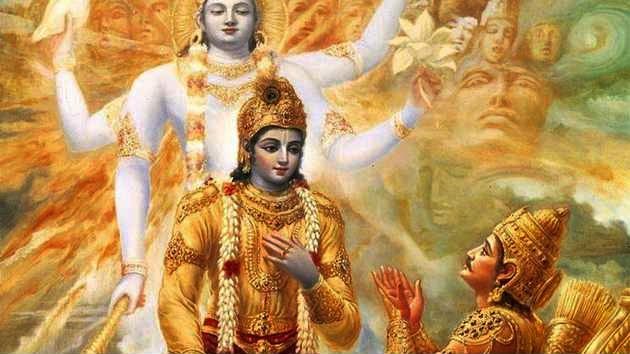 6 . Murder of Jarasandra: Aanada of Kans's father-in-law Jarasand is located in the rajasthan of Bihar. Jarasandha was very strong. It is believed that Bhima had killed him at the instance of Lord Shri Krishna at this place. Rajgaura is called Rajgir. According to the Ramayana, Vasava, the fourth son of Brahma, has established this city as 'Girivraj'. Later, after the battle of Kurukshetra, the great masses took possession of it. The magnificence was famous for its valor.
No one could kill Jarasandh Bhima had made two pieces of his body but his two pieces were added again. Then Shrikrishna told Bhima with a straw that he had two pieces of straws and then throw the left trunk left and right to the right. Bhima came to understand this gesture and he then grabbed the jarasand twice and torn it two times, then threw the two tears in the opposite direction of each other.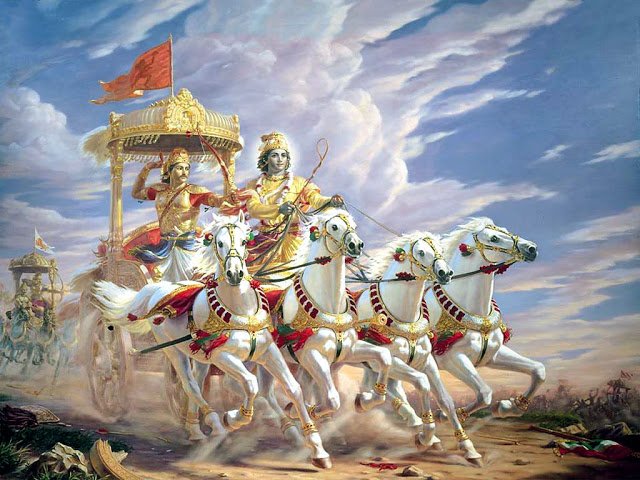 7 . Remarks: Yudhisthira at Dewakkrida during the Mahabharata put Draupadi on the stake and on behalf of Duryodhana, Mama Shakuni won Draupadi. At that time Dushasan caught Draupadi from the hair and dragged him to the meeting. When there was insulting Draupadi, the judges and great people like Bhishma Pita- mah, Dronacharya and Vidur were also sitting, but all the big stalwarts who were present there remained bowed down. They all got the punishment for their silence too.
After seeing Duryodhana's orders, Dushashan started taking a saris of Draupadi in front of the whole assembly. All were silent, Pandav was also unable to save Draupadi's shame. Draupadi then closed the eyes and challenged Vasudev Sri Krishna. Shrikrishna was not present in the meeting at that time. Draupadi said, "O Govind today there is a war between faith and non-faith. Today, I have to see whether God is there or not. "Then Shriharri Srikrishna presented a miracle in front of everyone, and the saris of Draupadi would become taller till the misery became unconscious and not all the nostalgia left. Everyone understood that this is a miracle.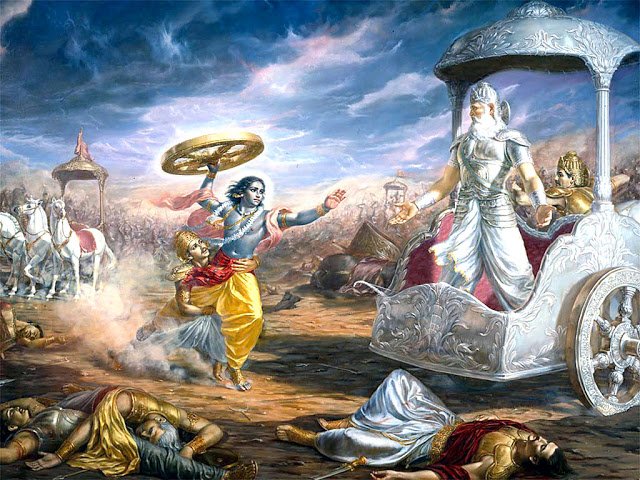 8 . Kurna slaughter: Even after the armor of the helical skeleton was removed, there was immense power in the Karna despite not having ammunition. Surgery was made the charioteer of Karna on the seventeenth day of war. On this day Karna defeats Bhim and Yudhishthira and remembers the words given to Kunti and takes his life. Later, he begins to fight from Arjuna. There is a fierce battle between Karna and Arjun.
When Arjun runs the arrows and he looks on the chariot of Karna, his chariot goes far far and when the Karna strikes the arrows, Arjun's chariot moves a few steps back and in such a condition, Shrikrishna appreciates Karna very much. Then Arjuna says to God that you are praising Karna whose arrow chasing his chariot just a few steps back but with his arrows, his chariot is going behind many yards. Then in such a way Krishna smiles.
Only then, the wheel of the chariot of Karna gets hit in the ground. To take advantage of this opportunity, Shri Krishna tells Arjun to run an arrow. With great insatiability, Arjun slaughts Karna in helpless condition. After this, Kauravas lose their enthusiasm. Their morale breaks. Then the surgical generals are made, but they also kill him at the end of the day.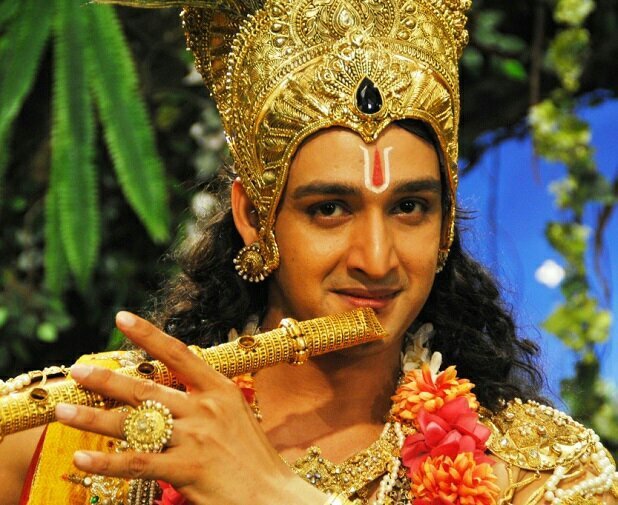 thanks everyone