Some of you guys must be wandering that you already heard this news around year ago then why the hell i am reposting it.
Actually what you heard earlier was thue and one such statue of Sardar Vallabhbhai Patel is already build in Gujrat, popularly known as Statue of unity. He was amongst the one uniting 562 princEly state of Indian Subcontinet of form Union of Inida.
It is already world tallest building with height measuring at 182 meters.
But this is all what already happened.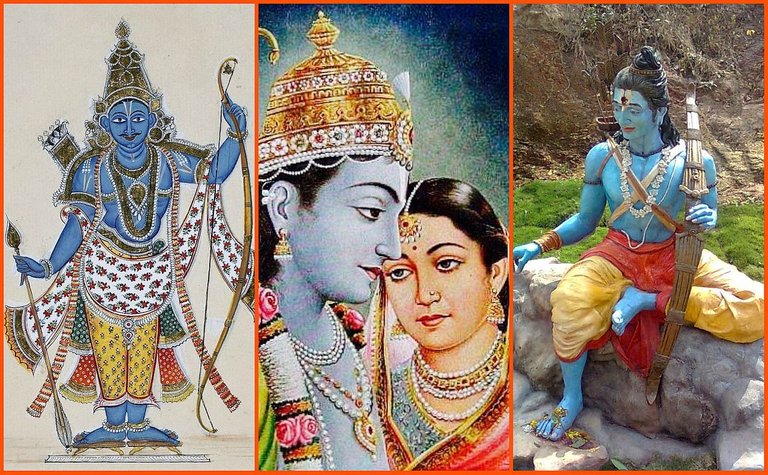 Now another state of India, Uttarpadesh is planning to install a 251 meter tall statue of Lord Ram at Ayodhya.
It is being planned to installed around River Sarayu in Ayodhya covering around 100 Hectare of Land.
Lord Ram was a King of Ancient India and also an Avtar of God, he was also considered as an living example of how a person should conduct his life. "Ramayana" is based upon journey of his life.
So the India is going to break its own record.
You may read further details here
---
If you are from India, Do follow @indiaunited and Join us at Discord to get community support and Guidance
---
Want to earn max passive income from your SP, Delegate to @spydo bid-bot and get 95% payout.

Warning: Don't rent or sell upvotes if your SP is less than 50
---
If you liked my post please add me in your steemauto.com fanbase to support my work. If you have little or no idea about witness you can add me as your proxy and I will vote deserving witness in your behalf. This is all for now, Thankyou guys for your visit. Feel free to post your comments.
🙏Namaste 🙏
Have a nice day, till next time see ya.... @singhrajat ☺