Amravati is a project taken by Andhra pradesh State of the India, to make a capital city from scratch.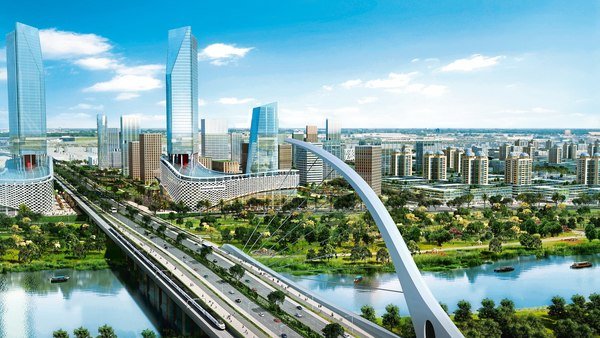 Foundation stone for his project was laud by India's PM Narendra Modi in 2015.
1st phase of the project has to be completed by 2020.
Over 38000 acers of agricultural land is to be used in this project to build the capital city.
The concept of building this city was result of formation of new state Telangana, which was earlier a part of Andhra Pradesh. This project aimed to settle 3.5 million people in the city by 2025.
This project was to recieve and amount of $300 million form World Bank and $200 million form Asian Development Bank
Recently the World bank decided to withdrew from the project, reason for this pullout was a number of complaints that World Bank received from Public Movements, different Civil Organisation, affected Communities and most importantly project accountability.
After World Bank withdrawl from project that ADB has put the project on review and now they too decided to pull out from the project.
When contacted, AIIB spokesperson Laurel Ostfield said, " AIIB is no longer considering theAmaravati Sustainable Infrastructure and Institutional Development Project for funding,"
Read more here
---

Want to earn max passive income from your SP, Delegate to @spydo bid-bot and get 100% payout plus 100% Curation. Want to earn by selling your upvotes go to MinnowBooster.net
Warning: Don't rent or sell upvotes if your SP is less than 50

If you ever happen to buy SBI subscription for me, just let me know in comment section, I will buy back for you.
---
If you liked my post please add me in your steemauto.com fanbase to support my work. If you have little or no idea about witness you can add me as your proxy and I will vote deserving witness in your behalf. This is all for now, Thankyou guys for your visit. Feel free to post your comments.
---
🙏Namaste 🙏
THIS IS ALL FOR NOW