In yet another day of horror the NATO-sponsored 'moderate terrorists' shelled indiscriminately a residential neighborhood in the city of Aleppo killing 4 civilians and injuring 7 more.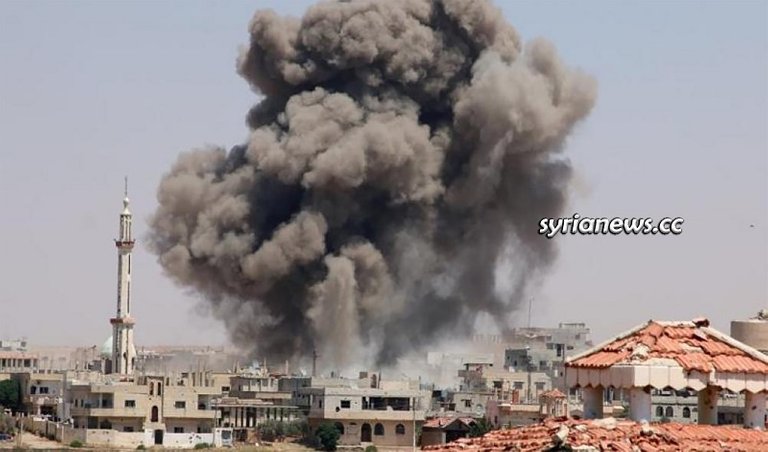 This news will never make it to western mainstream media despite being almost daily and despite the high number of civilians killed in these attacks, it doesn't help their propaganda agenda in demonizing the victims and glorifying the killers, after all, the US and its allies have invested billions of dollars in these terrorist groups.
The latest days are witnessing increase in the number of such attacks from the terrorists holes behind Turkish Army posts to increase the pressure on the Syrian Army in order to make them stop the advance and cleaning the rest of Idlib from al-Qaeda and its affiliates.
More in this report: NATO Armed Terrorists Bomb Aleppo Neighborhood; Murder 4, Injure 7 more.
---
Your objective comments are always welcomed.
---
Follow @ArabiSouri:
Twitter: Arabi Souri
Syria News: www.syrianews.cc
---
Donations are highly appreciated, just click on the Donate button via PayPal or Credit Card: Donate
You can also donate with Steem or SBD or even delegate some much needed SP here :)
#Syria #Iran #Russia #InformationWar #Wahhabism #Zionism #alQaeda #FSA #Nusra #ISIS #Terrorism #Saudi #Qatar #Israel #Net #Neutrality #Mainstream #MSM #Control #WarOfTerror #kurdistan #sdf #kurds #RegimeChange