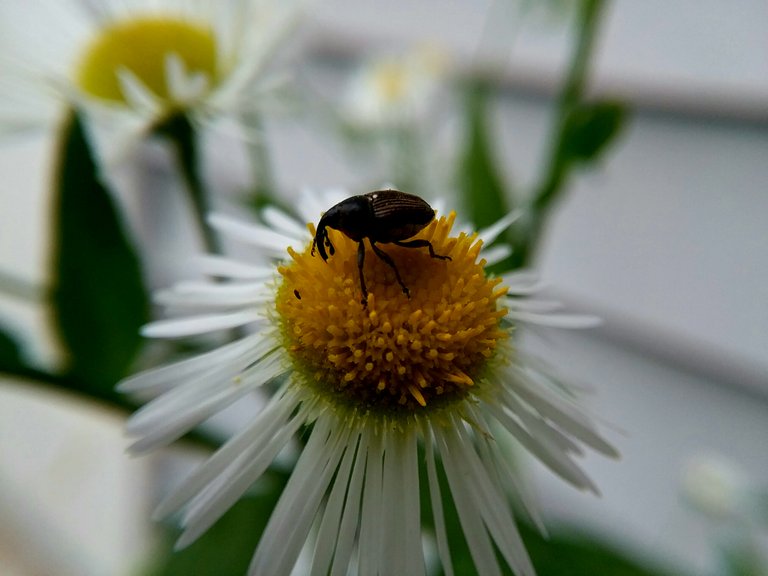 (All photos taken by @paradigm42)
I found this little guy mid summer hanging out on some Prairie Fleabane (A non-edible wildflower, thats leaves have astringent qualities) in my yard. I think it might be a type of pollen beetle but not completely sure though..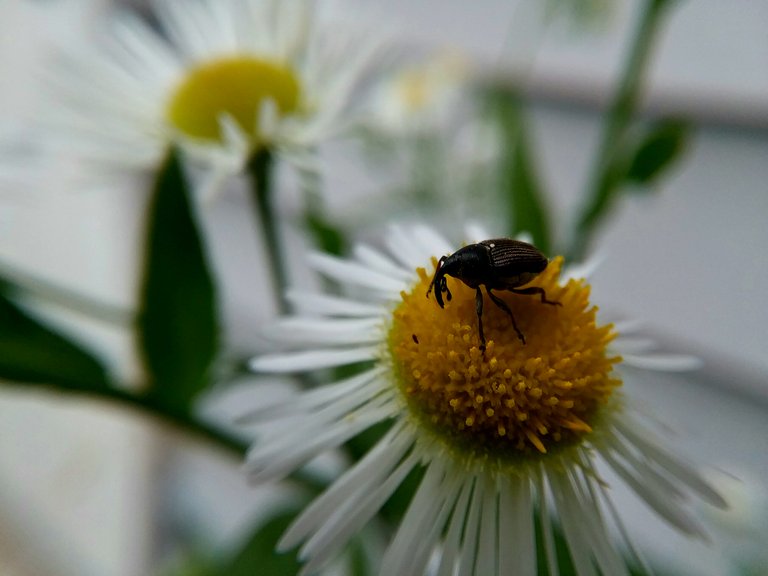 He just likes to hang out on flowers and eat pollen. Harmless for the most part he probably helps pollinate the flowers around it.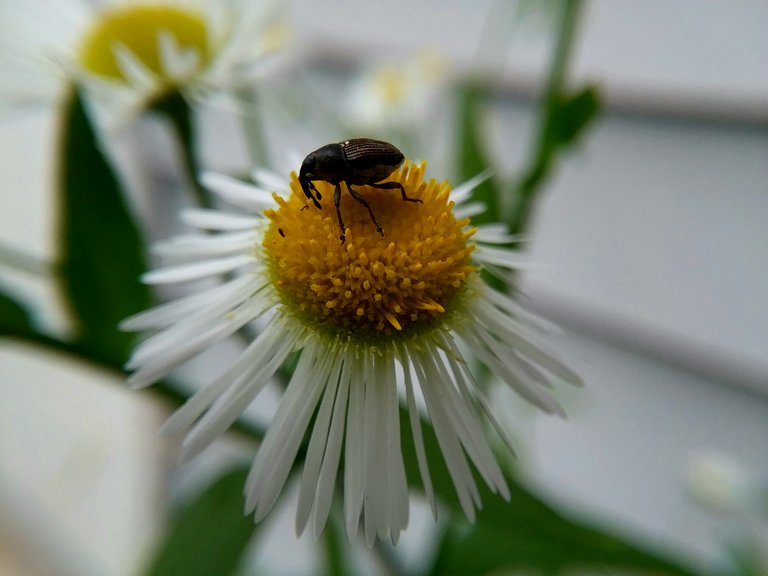 This post was inspired by the butterfly and insect day giveaway started by @whatisnew. If you would like to participate, you can find the latest info and contest post here:
https://steemit.com/butterflyday/@whatisnew/thirsday-is-butterfly-day-and-insect-day-giveaway-week-40
I hope you enjoyed my quick flashback to summer on a cold winter day. I am already looking forward to spring to get back to my true love of nature macro photography.
As always remember that it is all about the little things in life, and thanks for looking in! :)