He visto de primera mano el crecimiento y el esfuerzo que ha hecho esta banda venezolana, lo mucho que han trabajado y se han movido para poder surgir en lo que aman que es la música, en especial en una ciudad donde el apoyo a los nuevos talentos es muy escaso, estos jóvenes hoy Jueves 21 de Mayo de 2020 compartieron con el mundo su primer sencillo. Hoy quiero compartir su logro con ustedes, el nombre por el que conocen a estos chicos es Templeshband, y esta conformada por Wilder Rodriguez baterista y fundador de la banda, JeanFranco Hernandez Guitarrista, David Sanchez la voz y compositor del tema, Eliel Perez segunda guitarra y coros, Jesus Narvaez tecladista y Daniel Vallez en el bajo y coros.
I have seen first hand the growth and effort that this Venezuelan band has made, how much they have worked and moved to emerge in what they love music, especially in a city where support for new talents is very scarce, these young people today Thursday May 21, 2020 shared with the world their first single. Today I want to share their achievement with you, the name for by wich these guys are know is Templeshband, and is made up of Wilder Rodriguez drummer and founder of the band, JeanFranco Hernandez Guitarist, David Sanchez the voice and songwriter of the song, Eliel Perez second guitar and choirs, Jesus Narvaez keyboardist and Daniel Vallez on bass and backing vocals.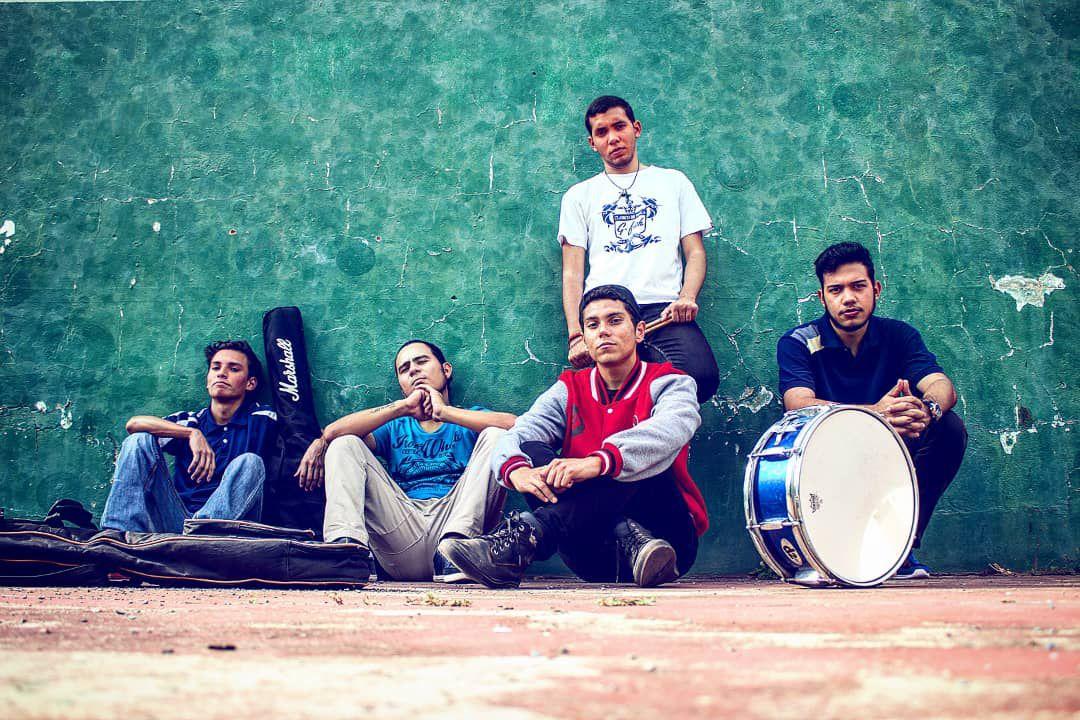 Déjenme contarle un poco mas de ellos tuve el placer de escucharlos en vivo en distintos presentaciones son unos chicos excepcionales que dan todo de si en cada presentación por esto resaltan a donde van, la primera vez que escuche a sus miembros actuales fue en diciembre de 2018 fue en un evento de bandas llamado Alex Fest sin duda la mejor banda de la noche quede enamorado de su presentación ese día, desde entonces sus presentaciones y influencia fueron en asenso y tocaron en muchos locales y eventos de la ciudad. Realizaron varias colaboraciones de covers con talento local, fue un gran proyecto estuve con ellos durante algunas de las grabaciones y puedo corroborar que se comprometen para que el material sea de excelente calidad.
Let me tell you a little more about them, I had the pleasure of listening to them live in different presentations, they are exceptional guys who give their all in each presentation they highlight where they are going, the first time I heard their current members was in December 2018, it was at a bands event called Alex Fest, without a doubt, the best band of the night, i fall in love with their presentation that day, since then their presentations and influence growt, they were in concerts and played in many places and events in the city, they made several collaborations of covers with local talent, it was a great project. I was with them during some of the recordings and I can corroborate that they commit themselves so that the material is of excellent quality.
Esta tarde entreviste a tres de sus miembros para tener algunas exclusivas del sencillo, contacte primero con el fundador y líder de la banda para preguntarle un poco de como fue el proceso de la grabación de este sencillo y que tal fue la experiencia de sacar un tema propio, a lo cual contesto "es una experiencia totalmente distinta a grabar un cover ya que tienes que colocarle tu propio estilo, todo empieza con David, su guitarra y lo que se le ocurra, luego de eso el nos trasmite la idea a nosotros y entre todos nos ponemos a pensar en como queremos que suene el tema, cuales queremos que sean las influencia y referencias del mismo, de verdad fue una experiencia muy buena, me gusto ver como algo que solo empezó con una guitarra y una voz poco a poco cobro mas fuerza y sentido y ya quedo un trabajo completado fue una experiencia gratificante".
This afternoon I interviewed three of its members to have some exclusives of the single, contact first with the founder and leader of the band to ask him a little about how was the recording process of this single and what is the experience of bringing out a song of their own , to which he answer "it is a totally different experience to record a cover since you have to put your own style, it all starts with David, his guitar and what comes to his mind, after that he transmits the idea to us and between we all start to think about how we want the theme to sound, what we want the influences and references to be, it really was a very good experience, I like to see that something that only started with a guitar and a voice gains more strength and sense and have a job completed, it was a rewarding experience. "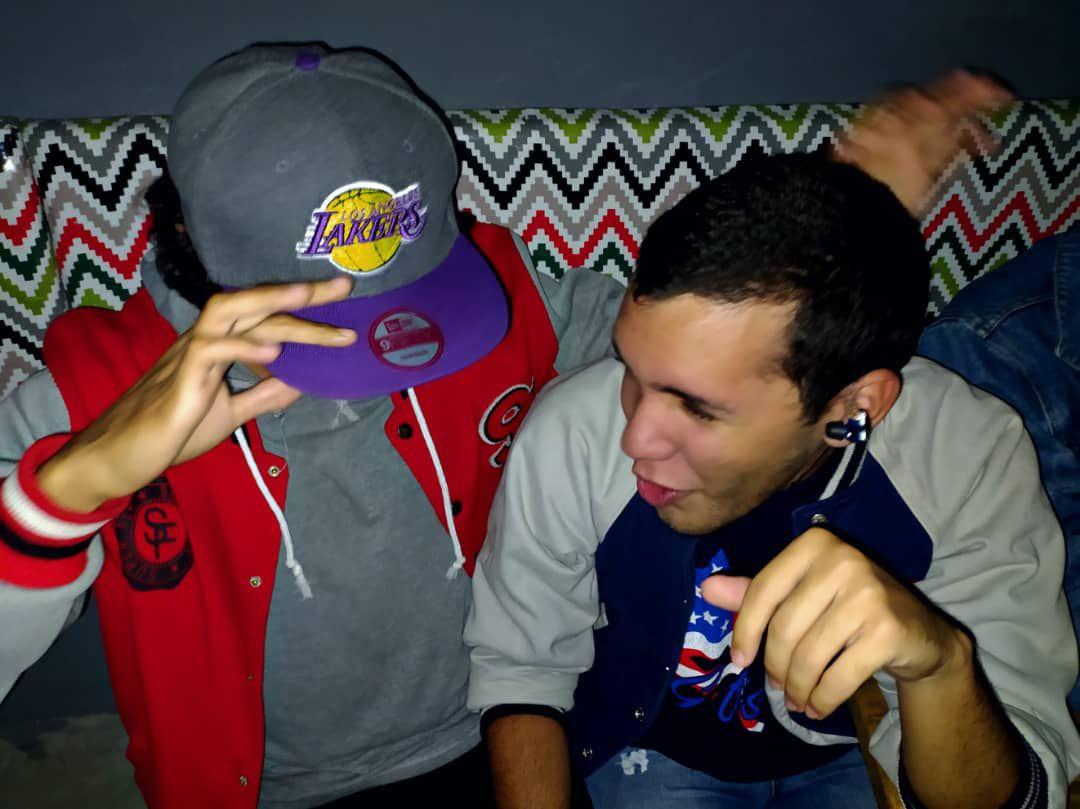 ¿Cuando hablas de influencia a que te refieres con exactitud?, "cuando hablo de influencia me refiero a como queremos que suene, si queremos que suena cálido, o sea suave, o un poco agresivo, una influencia fue attention de Charlie Puth que me parece que suena muy sabroso así queríamos que sonara."
When you talk about influence, what exactly do you mean? "When I talk about influence, I mean how we want it to sound, if we want it to sound warm, or soft, or a little aggressive, an the influence was "attention" of Charlie Puth who I think it sounds very tasty, as we wanted it to sound. "
¿Cuéntame como empezó todo? "Fue un poco loco por que al comienzo solamente eramos David, Jean y yo, fueron como tres meses solo ensayando nosotros hasta que luego se integra Eliel en el bajo y Jesús en las cámaras y luego comenzamos a hacer covers, Eliel fue una gran influencia en el grupo por que el fue quien comenzó a encaminarnos a estos proyectos, covers, y con quien comenzamos a plantearnos ideas de grabar temas propios y fue desde entonces que comenzamos a subir y ganar seguidores."
Tell me how it all started? "It was a little bit crazy because at the beginning it was just David, Jean and I, we went about three months just rehearsing ourselves until later Eliel joined on bass and Jesus on cameras and then we started doing covers, Eliel was a great influence in the group, because he was the one who began to direct us to these projects, covers, and whom began to come up with ideas to record our own songs and it was from then on that we began to upload and gain followers."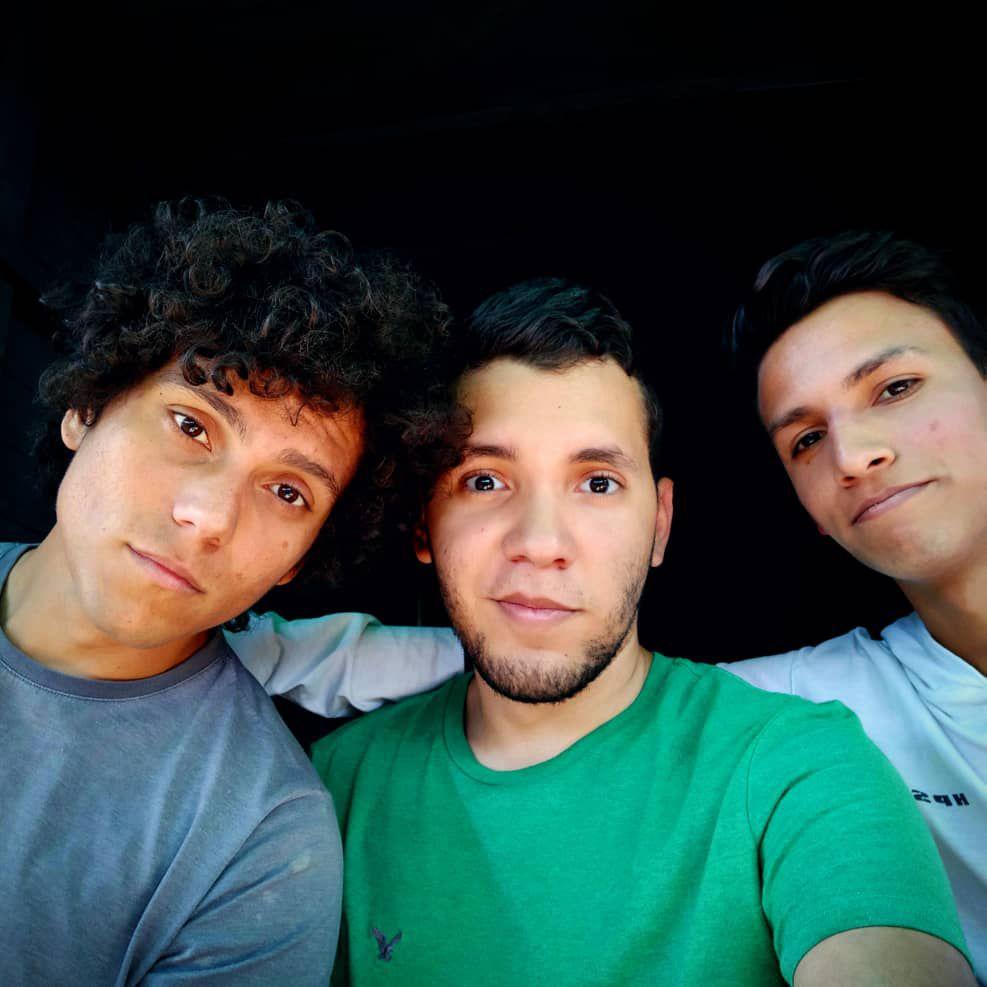 El segundo entrevistado fue David la voz principal y compositor, fue muy preciso con sus palabras pero estaban impregnadas de su esencia, al preguntarle como fue su experiencia grabando su primer sencillo con Templesh respondió "Fue super estresante, sin embargo me gusto poder grabar algo de mi propia composición y arreglar fue un tanto tedioso como divertido de hecho grabamos varios temas y este nos pareció el mas indicado para lanzar como sencillo."
The second interviewee was David the main voice and composer, he was very precise with his words but they were impregnated with his essence, when i asked how was his experience recording his first single with Templesh he replied "It was super stressful, however I liked being able to record some of my own composition and make the arranging was somewhat tedious and fun. In fact, we recorded several songs and this one specified the most suitable for us to release as a single."
El último entrevistado del día fue el mas esperado de todos Eliel quien no solo es el bajista si no productor de este proyecto y solo le hice esta pregunta. Como fue la interacción con los muchachos a la hora de grabar y su intercambio de ideas. "La grabación del tema fue bastante divertida porque es una canción fresca que compuso David y que yo como productor del tema, bueno mas bien del disco, pero es que es el primer tema del disco, el disco se va a llamar Umami. Tenia que buscar el sonido, porque al principio Templesh para hacer el sencillo estábamos buscando el sonido que queríamos que nos identificara, afortunadamente lo conseguimos pues tenemos las guitarras que suenan sabrosas, un poco de extorsion para no olvidar que el rock esta presente, con Wilder en la batería hicimos los arreglos para que el funk estuviera presente, entonces están los tres estilos que nosotros queríamos que estén presentes dentro de Templesh, que son el funk, el pop y el rock, los combinamos y pues salio Tengo, fue un poquito complicado porque nosotros estábamos arreglando mientras grabábamos y habían cosas que ya estaban grabadas que decíamos bueno no mejor quedarían de tal forma, y entonces tendríamos que hacerlas otra vez, sin embargo siento que Tengo en cuestión de arreglos salio bastante rápido y todos estuvimos de acuerdo, aportamos, el bajo lo hizo un amigo invitado que se llama Thomas Camboa que le dio ese toque que yo quería del sonido medio funk y fue muy genial. La diferencia entre grabar un tema y grabar los covers definitivamente es que en lo covers ya están hechos ya tienen sus arreglos y tonalidades y aunque uno le haga sus arreglos propio igual ya sabe que a la personas les va a gustar porque y se ha hecho popular por el artista original, en este caso nuestra ansiedad es que Tengo les guste al publico como queremos que les guste y como a nosotros nos encanta"
The last interviewee of the day and the most anticipated of all Eliel who is not only the bassist but the producer of this project and I only asked him this question. How was the interaction with the boys at the time of recording and their exchange of ideas. "The recording of the song was quite funny because it is a fresh song that David composed and that I as the song's producer, well rather the album, but it is the first song on the album, the album what is going to be called Umami. I had to look the sound, because at the beginning Templesh to make the single we were looking for the sound that we wanted to identify us, luckily we got it because we have guitars that sounds tasty, a little extortion to not forget that rock is present, with Wilder on drums we made arrangements for funk to be present, so there are the three styles that we would like us to be present within Templesh, which are funk, pop and rock combined and well, it came out "Tengo", it was a little bit difficult because we ourselves fixing while we were recording and there were things that were already recorded that said "well no, better they would be in such a way, and then we would have to do them again", nevertheless i feel that "Tengo" in a matter of arrangements it came out quite quickly and we all agreed, we contributed, the bass was made by a guest friend named Thomas Camboa who gave it that touch that I want of the medium funk sound and it was very great. The difference between recording a song and recording the covers is definitely that the covers are already done and they already have their arrangements and tones, and even if you make your own arrangements, you already know that people will like it because it has become popular for the original artist, in this case our anxiety is that "Tengo" likes to the public as we want them to like it and as we love it "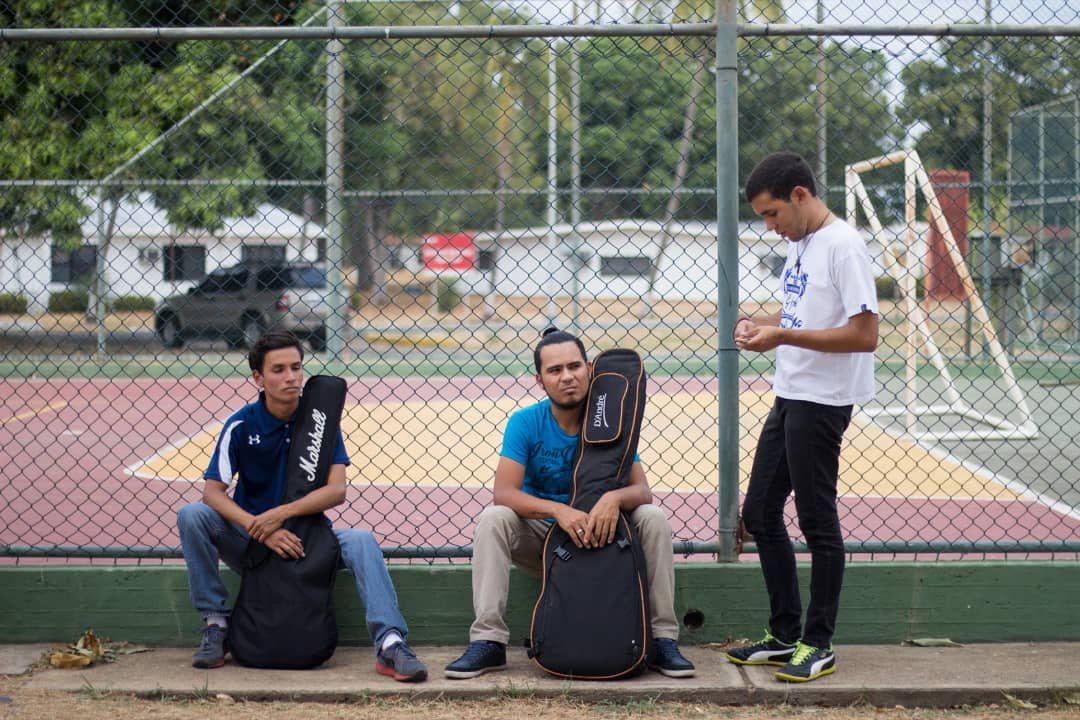 Un poco más para finalizar, Templesh es una banda que existe desde 2016 tuvo muchos miembros antes de ser lo que hoy es y todos ellos aportaron su influencia y experiencia de alguna u otra forma para que sea la gran banda que es hoy, tiene mucho potencial les deseo muchos éxitos y sin más que decir, los dejo con el enlace de su sencillo.
A little more to finish, Templesh is a band that exists since 2016 had many members before being what it is today and all of them contributed their influence and experience in one way or another to make it the great band that is today, it has a lot of potential I wish you many successes and without further ado, I leave you with the link to their single.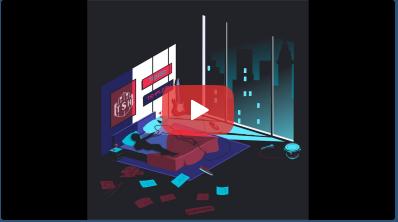 IG: @Templeshband @2vecesdavid@Elielkenobi @wilddrumss
Todas las fotos y contenido publicados son pertenecientes a la banda y sus miembros las obtuve directamente de ellos vía whatsapp
All photos and content of the publisher belong to the band and its members. I got it directly from them through Whatsapp.