We had been around for some time, but we've finally managed to make our first post on Steem. It's super exciting to be here!
Who is CHAINWISE Group?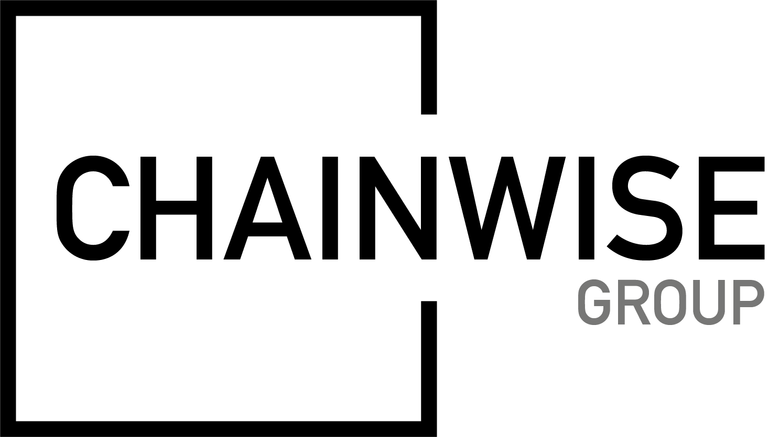 CHAINWISE has been founded in February 2018 by a group of blockchain enthusiasts and professionals with the aim of joining the highest "classical" entrepreneurial standards with the revolutionary nature of blockchain and other distributed ledger technologies.
Our company is located in Berlin, Germany, one of the most significant worldwide hubs for blockchain and crypto. All of our team members are here, and we're planning to keep growing the company locally. Berlin as a blockchain hub is excellent - we've got heaps of awesome projects around here and a powerful community.
CHAINWISE Group is an organization that unites various blockchain-based business models under one common vehicle, with the aim of maximizing synergies between these divisions. We've started with ICO services, which was something we had been doing individually before we founded CHAINWISE, but as the market changed, we pivoted to other areas and blockchain services. Follow us on Steemit to stay updated on what we're up to.
Why Steem?
We've been following Steem for a long time now, and many of our team members have been active before they started working with us. We're convinced that as a blockchain company, one needs to adopt the blockchain-based solutions and technologies to
Foster mass adoption
Have a deep understanding of how they work
Steem is one of the most exciting blockchain projects out there, being among the best-adopted projects worldwide.
We're aware Steem isn't perfect, but we're also here to help improve it wherever we can. For example, we are considering building professional solutions on top of Steem, and will, of course, let you know here once any of these considerations materialize.
What you can expect
We will be posting company updates, market analyses, position articles, event announcements, opinionated comments as well as stuff that's going on inside CHAINWISE. Here on Steem and also on our blog, which you will find on our webpage chainwisegroup.com. There will be short and long posts, sometimes multi-post articles and series. Feedback and opinions are always highly welcome, especially when you have really hard feelings about a topic (one direction or the other).
As we're generally open about the underlying technology and not limited to a specific one, bear with us when we jump topics and quickly walk from Bitcoin through Ethereum, Steem or EOS, to start writing about ICOs / STOs, market considerations or tech startups.
We'll be posting with Rewards on. We'll be deciding between 50/50 and SP-only based on what provides more value, but we generally plan to power up as much as we can. Rewards from our posts will mostly be used to support the Steem ecosystem, but (also depending on the amount) potentially also on other projects. We'll be as transparent as possible when it comes to delegations, purchases, power-downs and support. Feel free to remind us should we ever violate these principles.
Connect with us
Feel free to check us out at chainwisegroup.com. Also, please follow us here, on Twitter (we're new here, as well), LinkedIn or Facebook. Meet us at one of our meetups in Berlin, one of the many events worldwide, or just drop us an email ([email protected]) if you have any questions. Looking forward to becoming an active part of the Steem community!