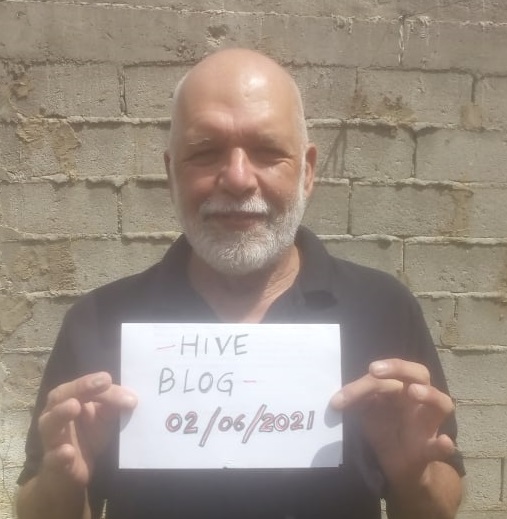 Nunca mejor momento para presentarme ante ustedes que éste, a esta hora de la tarde, cuando la niebla se enreda en las ramas de los sauces, desdibuja y difumina las montañas y se filtra, lenta pero sin pausa por las rendijas y los resquicios de mi casa.
There has never been a better time to introduce myself to you than this, at this time in the afternoon, when the fog is tangled in the branches of the trees, blurring the mountains and seeping slowly through the cracks and crevices of my house.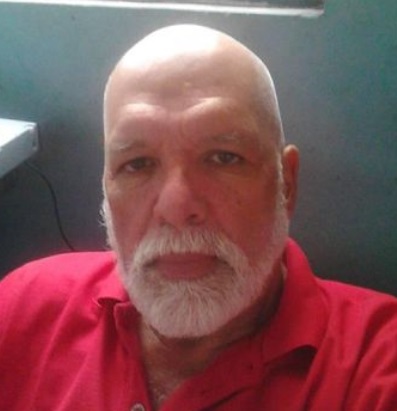 Mi nombre es Régulo Enrique Briceño Briceño, tengo sesenta y cuatro años, soy pintor, hago paisajes y retratos, y me siento bendecido al vivir en este sitio donde, por su paz y su clima, es un inmenso estudio, un taller donde el color de mis pinturas, acaricia los lienzos que se entregan al trabajo de mis manos inquietas.
My name is Régulo Enrique Briceño Briceño, I am sixty-four years old, I am a painter, I paint landscapes and portraits, and I feel blessed to live in this place where, because of its peace and climate, it is an immense atelier, where the color of my paintings caresses the canvases that are given to the work of my restless hands.

Arriba, una foto de mi pueblo, visto desde la montaña por la que a veces camino en las mañanas. Abajo, un cuadro de una calle de mi pueblo, hecho por mí
Above, a picture of my village, seen from the mountain where I sometimes walk in the mornings. Below, a picture of a street in my village, made by me.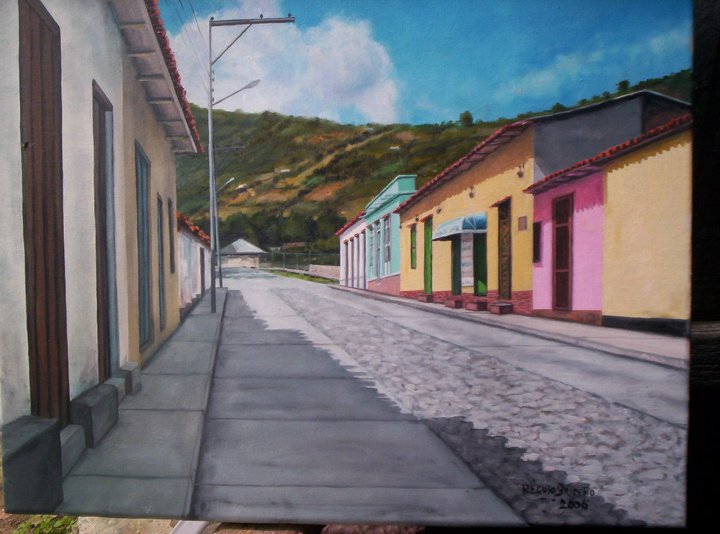 Si ustedes me oyeran hablar sabrían que soy de un pueblo de lo más alto de los Andes trujillanos en Venezuela, rodeado de campos florecidos y de verdes extensiones de hortalizas cultivadas por las manos curtidas y generosas de mis paisanos.
If you heard me speak, you would know that I am from a village high in the Trujillo Andes in Venezuela, surrounded by flowering fields and green expanses of vegetables cultivated by the hardened and generous hands of my countrymen.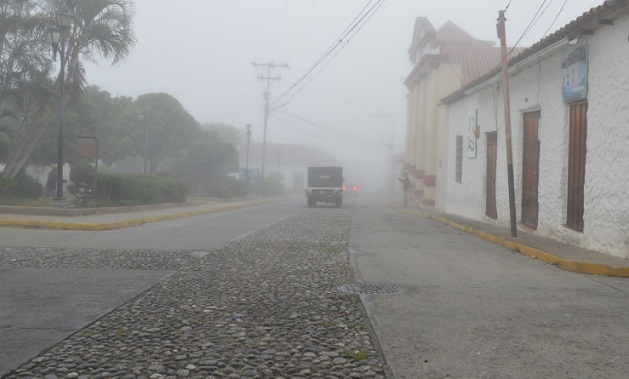 Vivo para escribir, me encanta, mis amigos dicen que soy medio poeta, y yo, a veces me lo creo y publico algunas rimas de vez en cuando en las redes. Me encanta leer, y puedo decir, sin vanidad, citando a Borges "Que otros se enorgullezcan de lo que han escrito, yo me enorgullezco de lo que he leído". Mi madre era analfabeta, pero a la fuerza aprendió, conmigo, a unir las palabras para formar ideas que le permitieran gozar y sufrir las historietas que comprábamos cada semana, porque yo también leía con avidez aquellas historias que siempre quedaban en episodios de un suspenso alucinante. Abajo les dejo uno de mis poemas.
I live to write, I love it, my friends say I am a poet, and I sometimes believe it and publish some rhymes from time to time in the networks. I love to read, and I can say, without vanity, quoting Borges "Let others be proud of what they have written, I am proud of what I have read". My mother was illiterate, but she learned by force, with me, to put words together to form ideas that allowed her to enjoy and suffer the comics we bought every week, because I also avidly read those stories that always remained in episodes of mind-blowing suspense.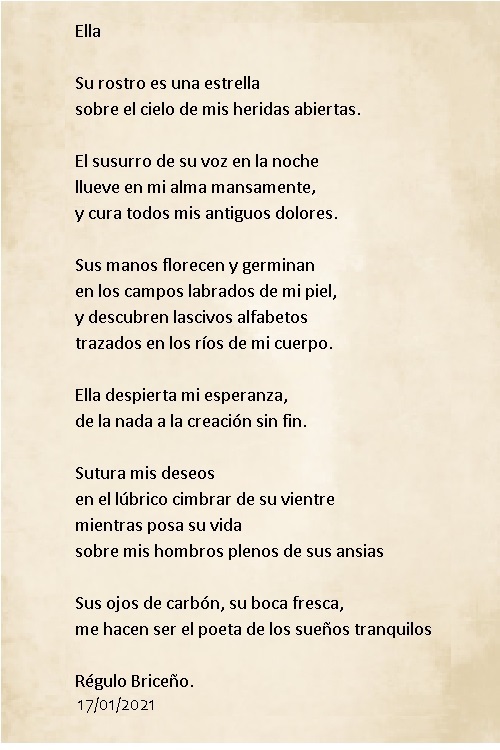 Me encanta hacer ejercicio y caminar, el ajedrez, el café, el rock de los setenta, la música clásica, el jazz, no fumo y bebo muy ocasionalmente, reparo computadoras, y honestamente, esta es mi primera vez en un blog pero prometo que trataré de ir aprendiendo por el camino, y nada… cuando publique sobre algo, seguro que será sobre esto de lo que les acabo de hablar.
I love to exercise and walk, chess, coffee, seventies rock, classical music, jazz, I don't smoke and drink very occasionally, I fix computers, and honestly, this is my first time on a blog but I promise I will try to learn along the way, and nothing... when I post about something, it will surely be about what I just told you about.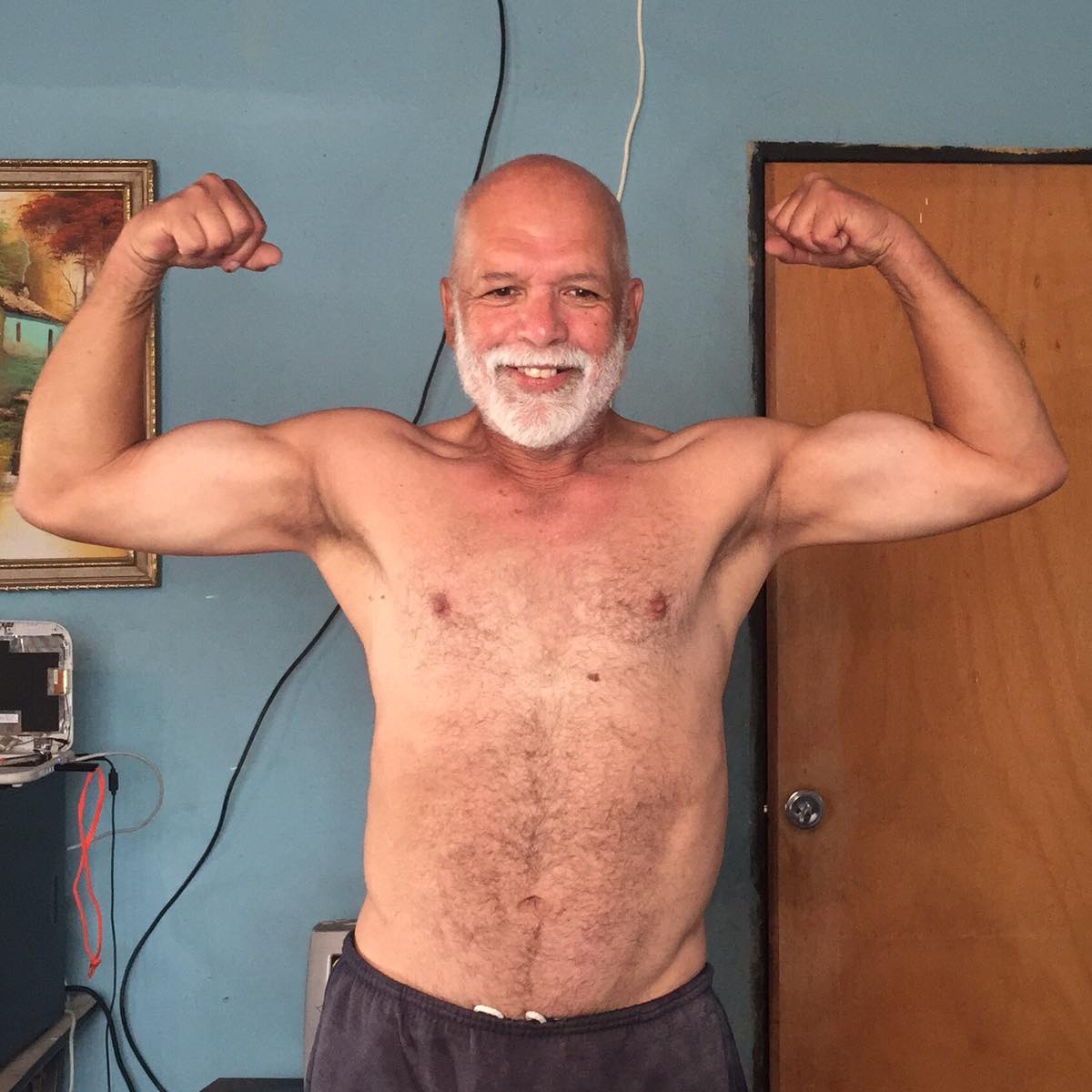 Espero que en este camino en el que hoy nos cruzamos, seamos buenos compañeros y lleguemos sonrientes al final del viaje. Quedo muy agradecido por su atención
I hope that on this road we cross today, we will be good companions and we will arrive smiling at the end of the journey.
I am very grateful for your attention.
---
Mi facebook: https://www.facebook.com/regulo.bricenobriceno/
Translated with www.DeepL.com/Translator (free version)
English is not my native language
Todas las imágenes son de mi propiedad.