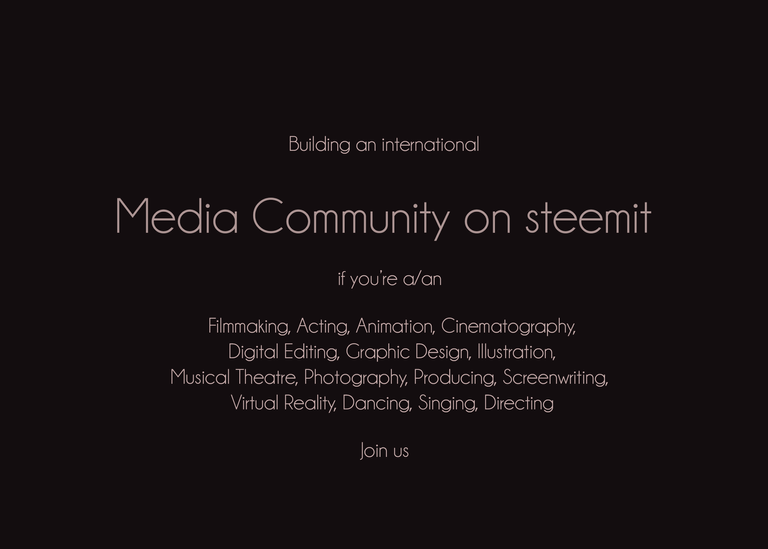 There are thousands of websites out there for filmmakers. Some of them are a waste of your time, so we need to build our international media community on steemit to help each other and to keep in touch if any one of us needed any help, so this post is open for:
Filmmaking, Acting, Modelling, Animation, Cinematography, Digital Editing, Graphic Design, Illustration, Musical Theatre, Photography, Producing, Screenwriting, Virtual Reality, Dancing, Singing, Directing..
if you're one of them just join the community to be part of the biggest media community around the world.
Post your name, title, country and your (showreel or portfolio) if you have one, recommend a name for our tag?.
The next move is to create our tag..
Fouad Fouad
Actor/Filmmaker
Egypt
http://www.imdb.com/videoplayer/vi1803663129?ref_=nm_rvd_vi_1