The dreaded first post! Have to get it out the way at some point I suppose...
Hi there, I just signed up to Hive after reading about the platform on read.cash, which I only signed up to a few days ago after having read about it on Publish0x. And I've been there for 1 week now. So yeah, I guess you can call me a newbie in the space. But I'm certainly intrigued by the Hive ecosystem and looking forward to delve into the conversation and learning along the way.
As for me, I consider myself a bit of a writer and I have several full length novels in the works. I am in the process of building a fictional dystopian city, Ghoston. Hence my blog at Publish0x: Ghoston Chronicles. https://www.publish0x.com/ghoston-chronicles I have a novel running over there at the moment called Covid-42x, chapter 7 released not that long ago.
I've also released a short story on read.cash, called Ridley's Rovers and will be releasing another novel there chapter by chapter, called Numb. Here's a link to my posts: https://read.cash/@GhostonChronic
I also set up an account at OpenSea recently where I would like to sell some digital art, I'll likely keep you updated on that too. I must admit the art is quite basic, silly even, but I do feel a bit of inspiration bubbling and I hope to get some better quality pieces up there in the not too distant future. So for all you collectors out there, get it while it's hot! https://opensea.io/accounts/GhostonChronic
Here's a picture that I minted as an NFT: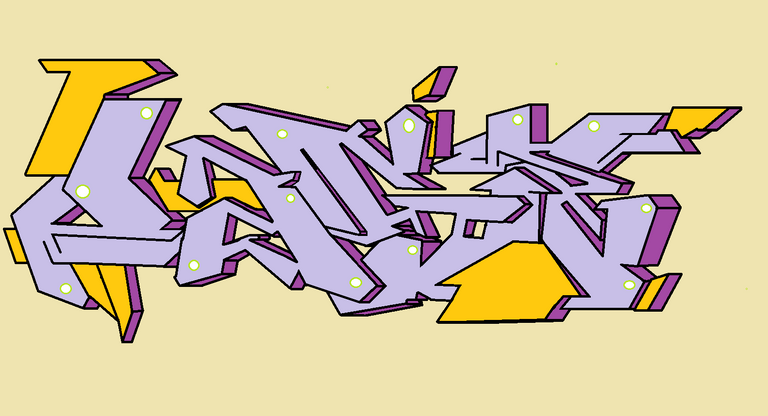 For lovers of the short form, you can also catch me over at Twitter: https://twitter.com/GhostonChronic but I guess my voyage through the Hive ecosystem might bring me elsewhere along the way. I've also heard good things about noise.cash as a microblogging alternative.
Other ideas on the horizon include blogging about other topics that keep my brain ticking, a YouTube account, audiobooks (in podcast form maybe?), maybe some photography. The opportunities are endless for us digital creatives, the birth of web3 is surely an exciting time!
So if that sounds interesting to you, then hop on board as we ride this wave together.
Take care out there!
GhostonChronic