Hi everyone!
My name is Marcel. I am a student in one of the better high schools in a medium-sized town in Poland. Poland is one of the European countries located in central europe between the baltic sea in the north and the sudeten and carpathian mountains in the south, but maybe more about me and later we will describe my travels and live in Poland.😀 (there is one photo from Praha when im travel)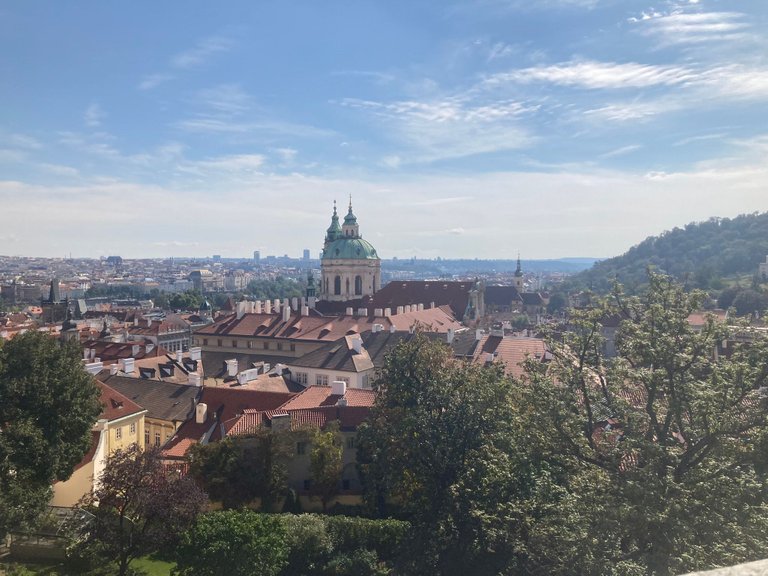 So, as I described earlier I am a student who is studying extended chemistry and biology, the first subject I like so average, but I can get away with it. After my classes I like to explore and learn new things every day. I know a little bit about languages, but I also love to travel by train or car. Here catch one of the photos from Polish mountains. 🏔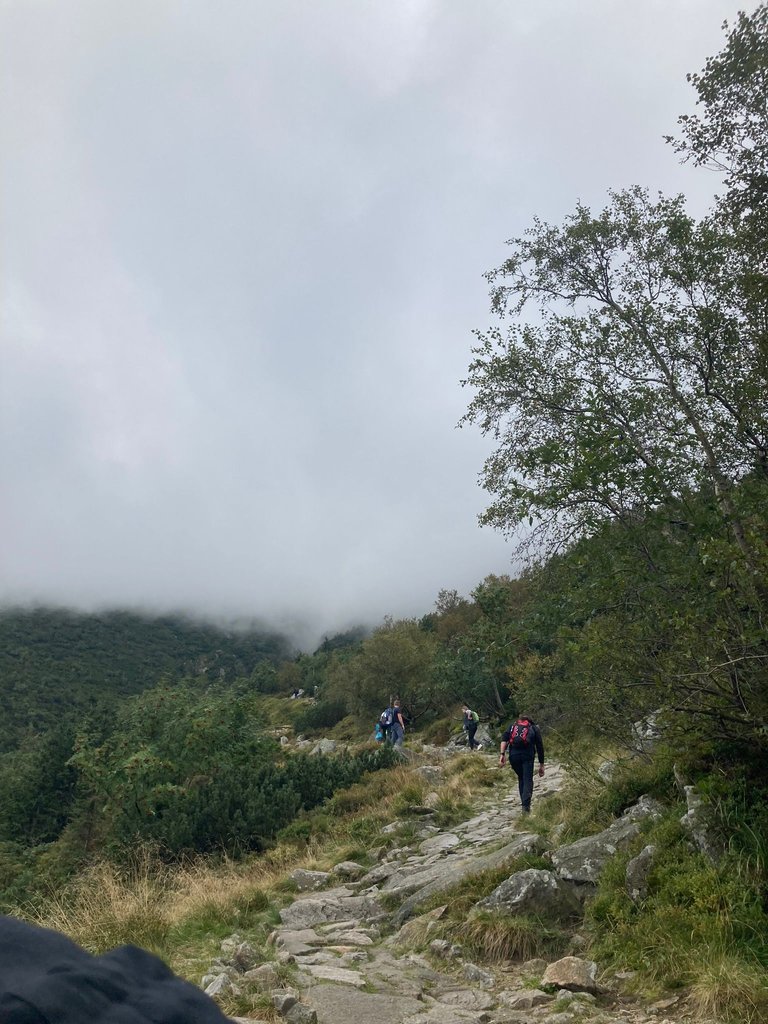 Through one of my cousins hehe @peter.goki 😆 I got acquainted with the world of Hive, I like to read various interesting blogs here which are quite enjoyable many things you can learn.
Maybe let's get back to me, my hobbies are motorsport, esports, horseback riding, traveling and building terraces which is time consuming but the resulting results are just beautiful. Someday I'll probably post about that too. I forgot my most important hobby which is vinyl and listening to music played through a turntable. I also love collecting vinyl.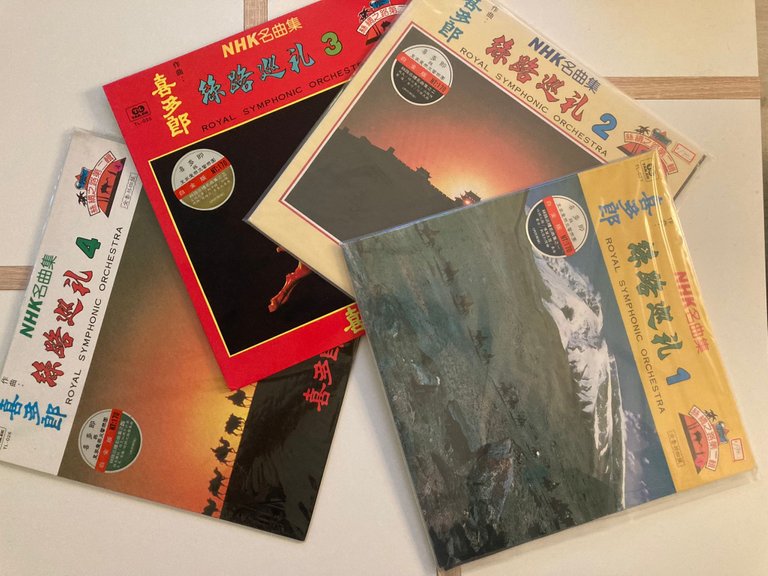 Here I throw you one of my terraces that I built with my own hands and one of my clients'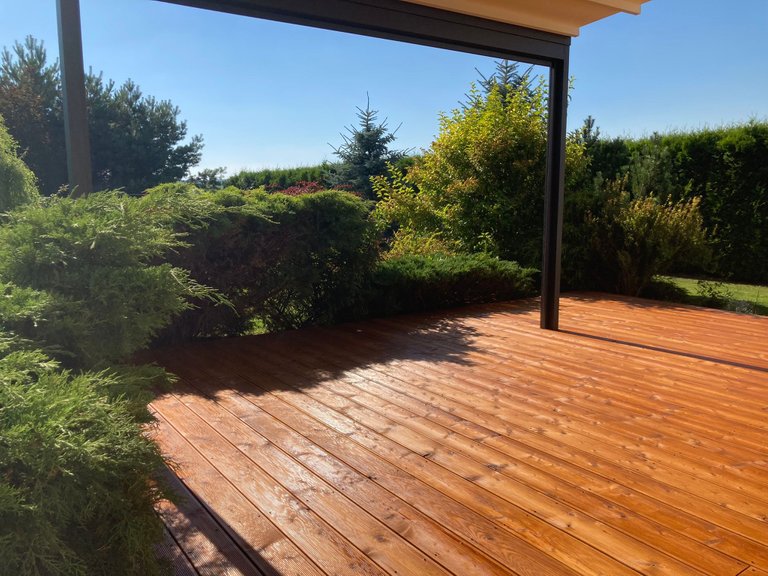 The reason I'm here
There are so many things that make me want to join the Hive community right away. Here I can make friends and interact with people, I am a cheerful and active boy and it is good for me to have more new relationships. I know there are a lot of good and talented people here, they have a lot of knowledge about life, society, art and finance, I want to learn more from them. In my life, I only have to go to work, school and come back home, so I want to know how big the world is through your travel, life and food photos. Joining HIVE.BLOG is a challenge and also a great opportunity for me to be exposed to new technology. Finally I want to say thank you. Wishing all the best to you guys. And thanks @peter.goki one more time.
~ ~ ~ ~ ~ ~ ~ ~ ~ ~ ~ ~ ~ ~ ~ ~ ~ ~ ~ ~ ~ ~ ~ ~ ~ ~ ~ ~ ~ ~ ~ ~ ~ ~ ~ ~ ~ ~ ~ ~ ~ ~ ~ ~ ~
Cześć wszystkim!!!
Mam na imię Marcel. Jestem uczniem jednego z lepszych liceów w średniej wielkości mieście w Polsce. Polska jest jednym z europejskich krajów położonych w środkowej europie pomiędzy morzem bałtyckim na północy, a sudetami i karpatami na południu. Ale może więcej o mnie, a później opiszemy moje podróże i jak wygląda moje życie 😀 (Tutaj jedno z zdjęc z pragi z mojego wyjazdu)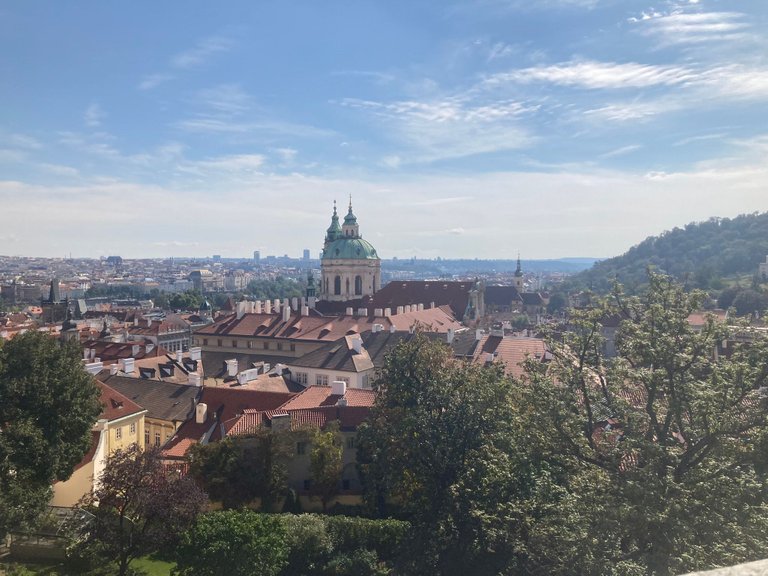 A więc tak jak opisałam wcześniej jestem uczniem, który uczy się rozszerzonej chemii i biologii, pierwszy przedmiot tak średnio mi się podoba, ale mogę się od niego oderwać. Po zajęciach lubię zwiedzać i uczyć się codziennie nowych rzeczy. Znam się trochę na językach, ale uwielbiam też podróżować pociągiem lub samochodem. Tutaj łapcie jedno ze zdjęć z polskich gór. 🏔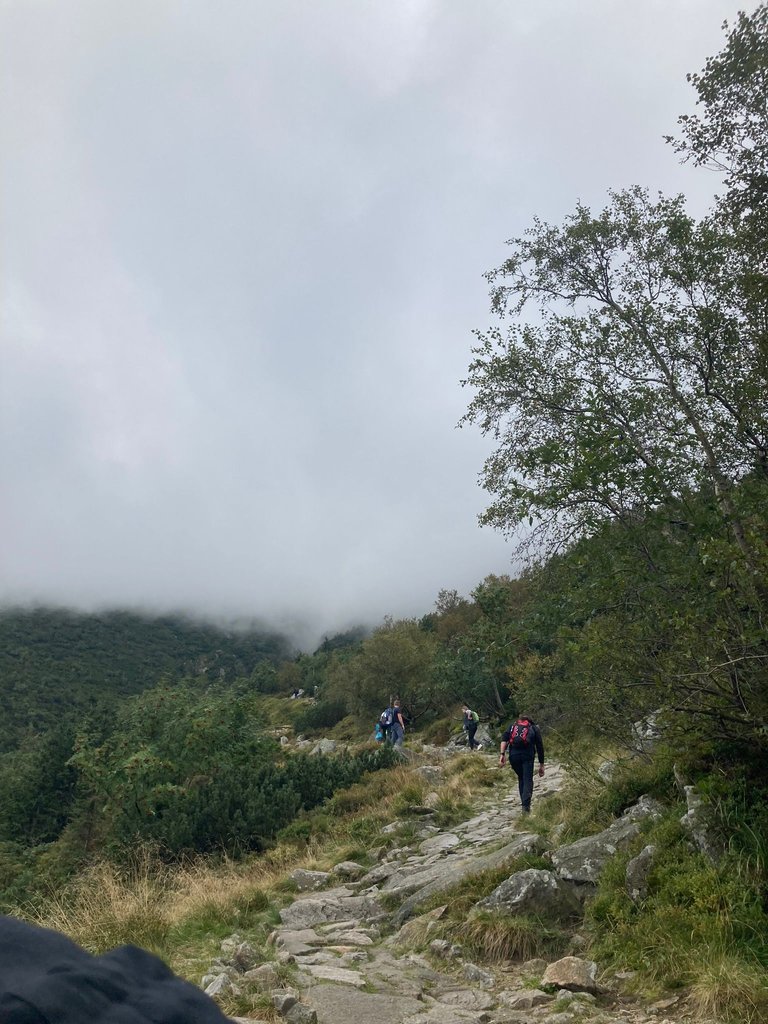 Przez jednego z moich kuzynów hehe @peter.goki 😆 poznałem świat Hive, lubię czytać tutaj różne ciekawe blogi, które są całkiem przyjemne wiele rzeczy można się dowiedzieć.
Może wróćmy do mnie, moje hobby to motorsport, esport, jazda konna, podróże i budowanie tarasów co jest czasochłonne ale uzyskane efekty są po prostu piękne. Kiedyś pewnie o tym też napiszę post. Zapomniałem o moim najważniejszym hobby jakim są winyle i słuchanie muzyki puszczanej przez gramofon. Uwielbiam też zbierać winyle.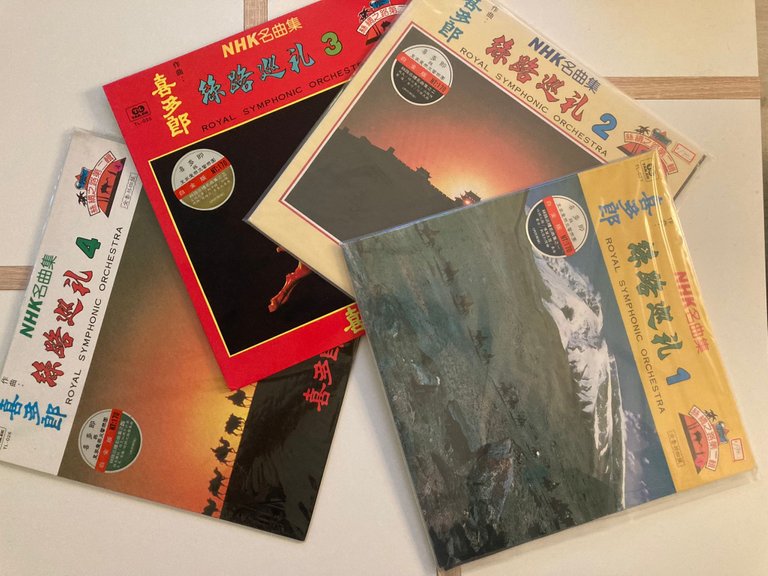 Tutaj wrzucam Wam jeden z moich tarasów, który zbudowałem własnymi rękami oraz jeden z tarasów moich klientów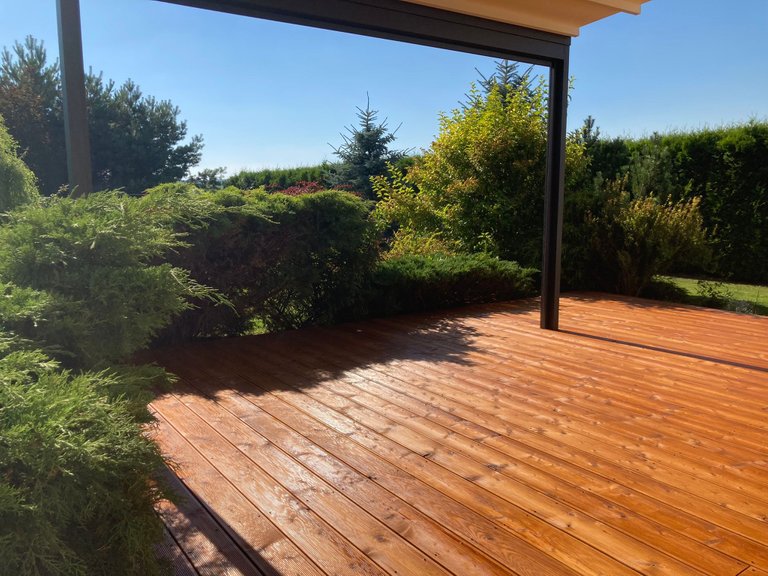 Powód, dla którego tu jestem
Jest tak wiele rzeczy, które sprawiają, że chcę od razu dołączyć do społeczności Hive. Tutaj mogę się zaprzyjaźnić i wejść w interakcję z ludźmi, jestem wesołym i aktywnym chłopakiem i dobrze mi zrobi, jeśli będę miał więcej nowych relacji. Wiem, że jest tu wiele dobrych i utalentowanych osób, mają dużą wiedzę na temat życia, społeczeństwa, sztuki i finansów, chcę się od nich więcej nauczyć. W moim życiu muszę tylko iść do pracy, szkoły i wrócić do domu, więc chcę wiedzieć, jak duży jest świat poprzez twoje zdjęcia z podróży, życia i jedzenia. Dołączenie do HIVE.BLOG jest dla mnie wyzwaniem, a także świetną okazją do kontaktu z nową technologią. Na koniec chcę powiedzieć, że dziękuję. Życząc wam wszystkiego najlepszego.