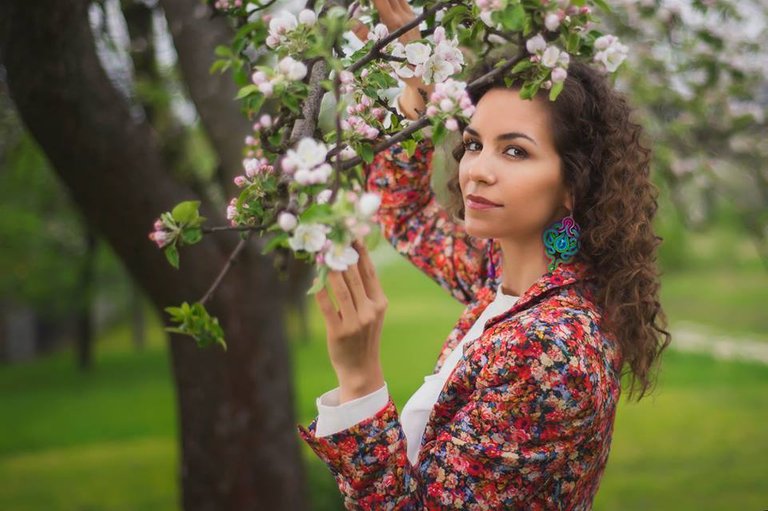 Photo by Damian Drewniak
Beautiful side of my life.
Hey my Steemit Friends!
My name is Kasia Voitak, I am 31 years old, and I welcome you warmly in this post.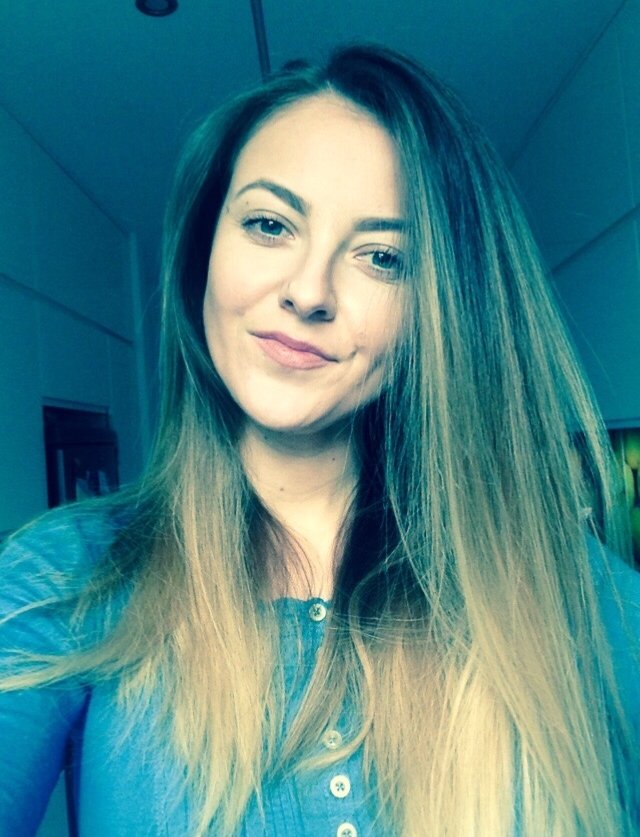 It all started in 2012 when I gave birth to my son and I was looking for an idea for myself.
Browsing the Internet I found photos of jewelry made with this technique.
She charmed me from the first sight. I thought then: why not try?
There were already many people in Poland at that time, especially women dealing with this technique.
Soutache give you a lot of possibilities, the materials that are used in it are above all the wonderful treasures of nature - that is, natural stones, beautiful sparkling crystals and above all a soutache string - woven from threads on the shape of a spikelet, from which you can conjure up various shapes.
Sutache gained popularity, I had to find a way to stand out from thousands of creators.
I found myself in a wonderful palette of colors, stones and possibilities offered by soutache.
I bet on color. My works are interwoven with all the colors of the rainbow.
It's the most I like.
There are no colors that can not be combined. Even the most extreme ones can be integrated into the works, sometimes creating an amazing effect.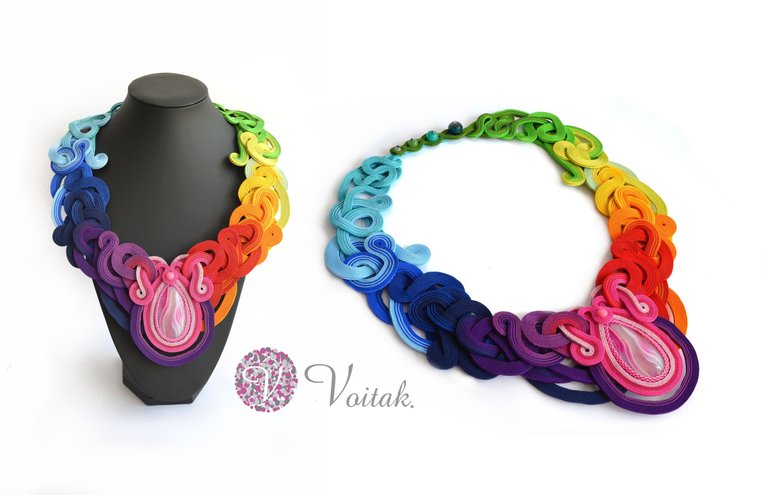 Some kind of artistry accompanied me from the first moments of the skill of holding a pencil or a crayon in my hand. As a child I drew a lot, these were not good works, but everyone was applauding and my enthusiasm grew.
My skills with each job were getting better.
As a teenager, I poured my emotions to wherever I could. Sometimes it was just that the sheet of paper was not enough and everything was on the walls of my room.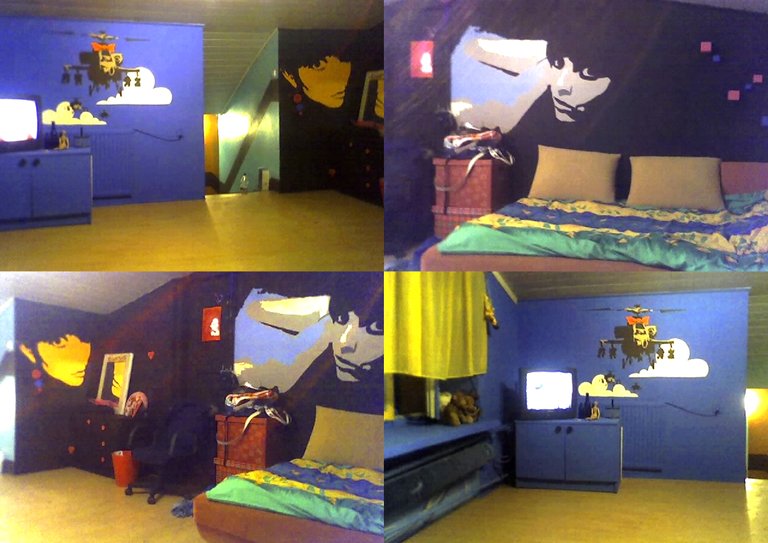 When my emotions subsided, I grew up, I began to paint portraits.
Portraits that I make myself and I am very proud of them. The main inspiration for their creation is of course the family.
In 2012, when my first son was born, I came to the conclusion that I need to refresh my artistic skills and create something to celebrate the fact of having a child.
A portrait of my beloved with our child.
The portrait was made...
And with it a whole lot of ideas and plans for the next.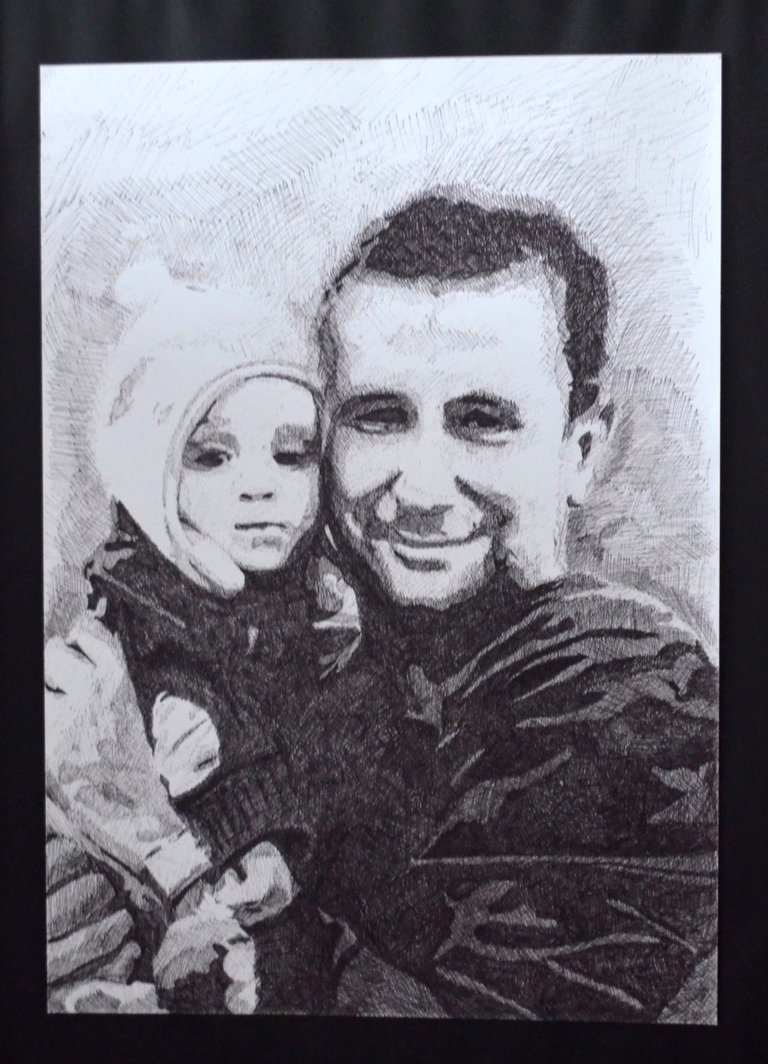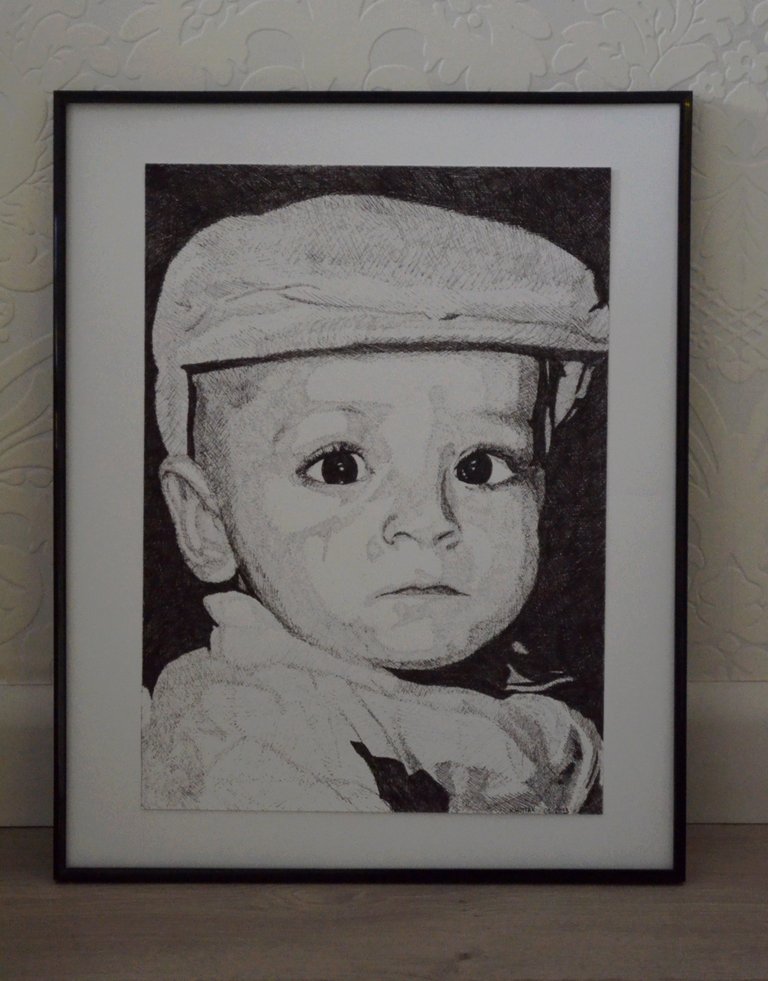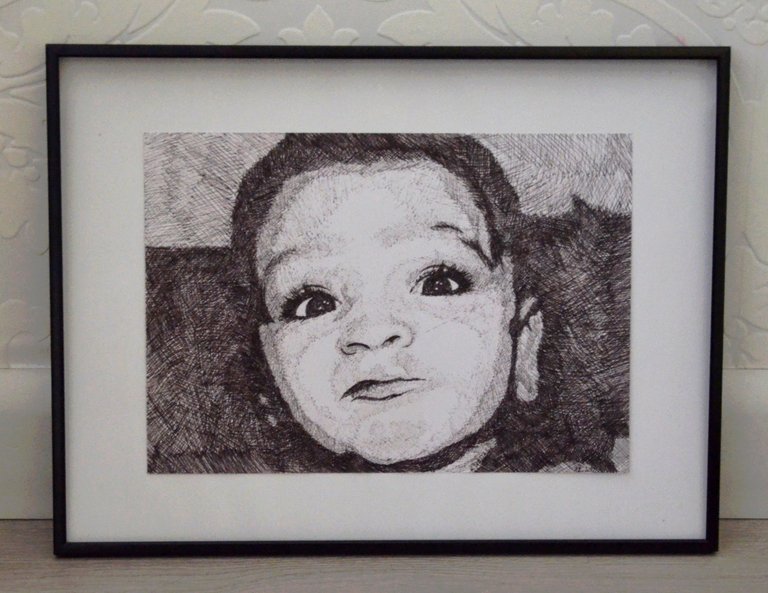 Every occasion was good, to give someone something that I created alone, hand-made gifts are the best you can give to someone. when a person who received such a gift hung him in a place of honor, I was very happy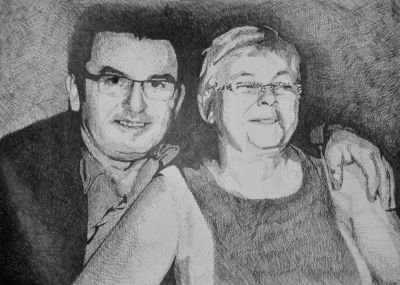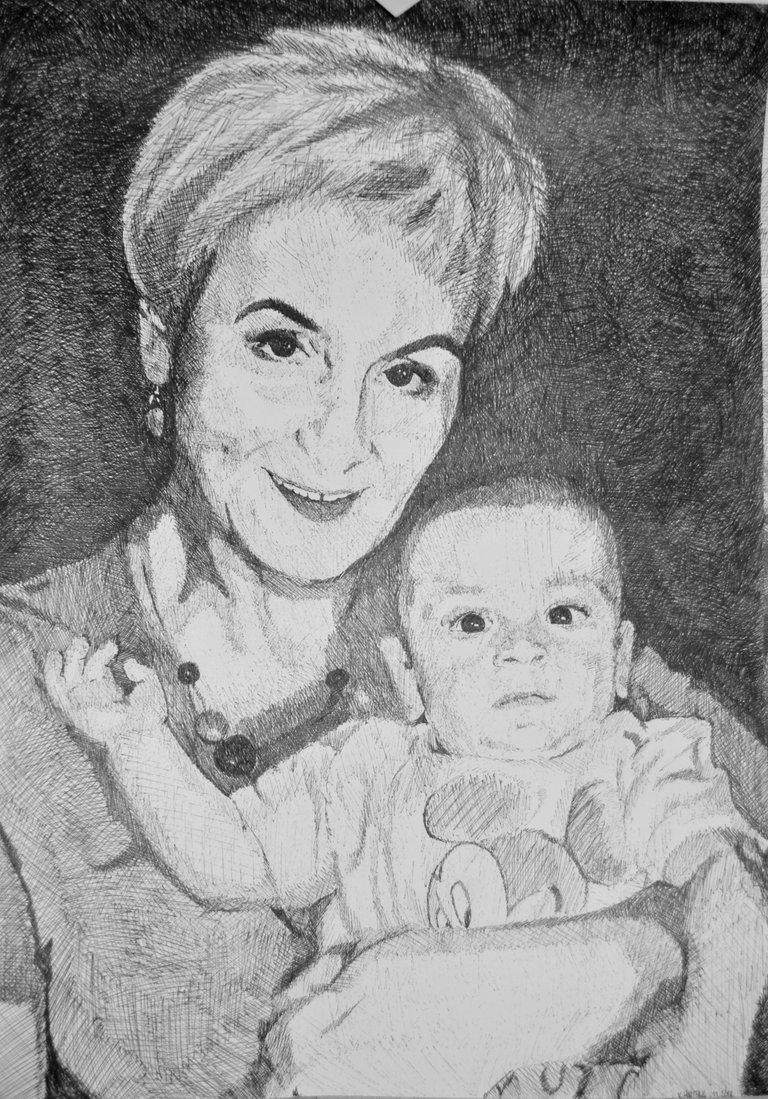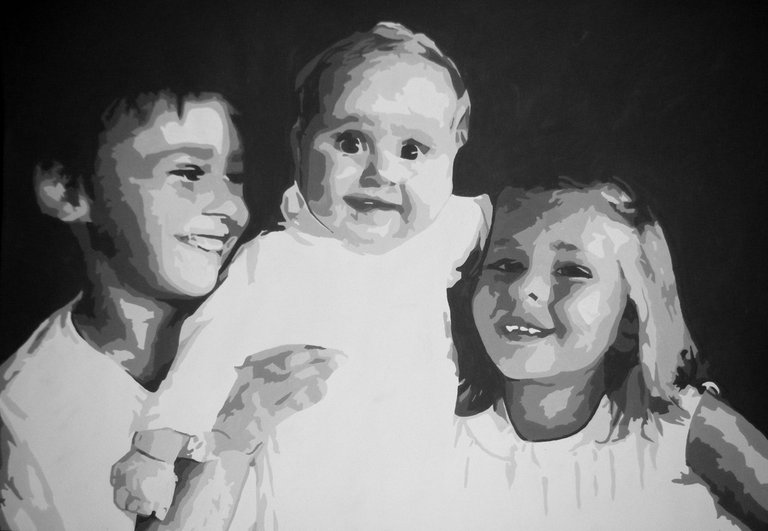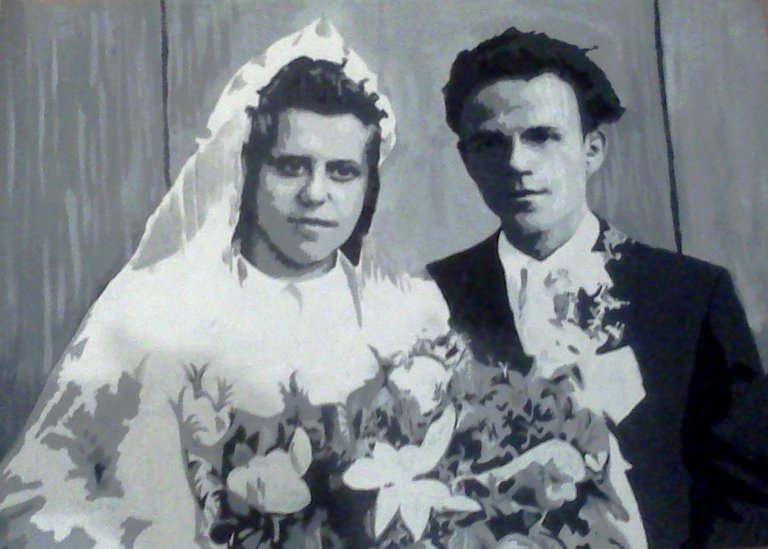 At the moment I am drawing a family portrait, maybe I will show you the final effect soon.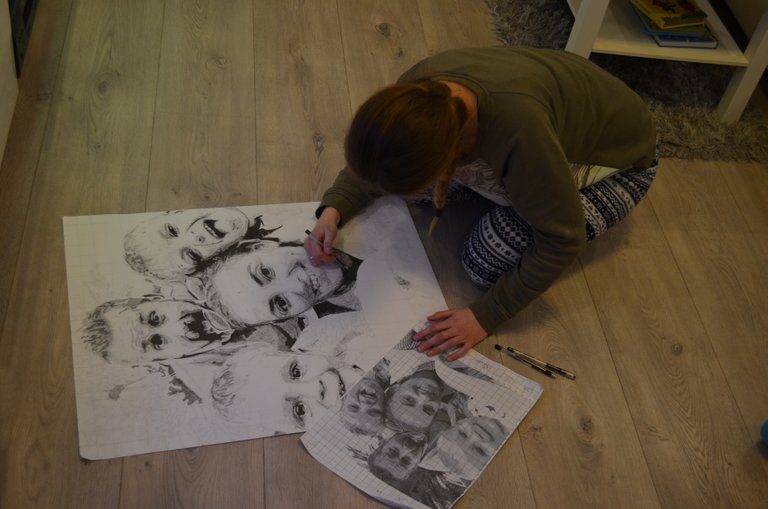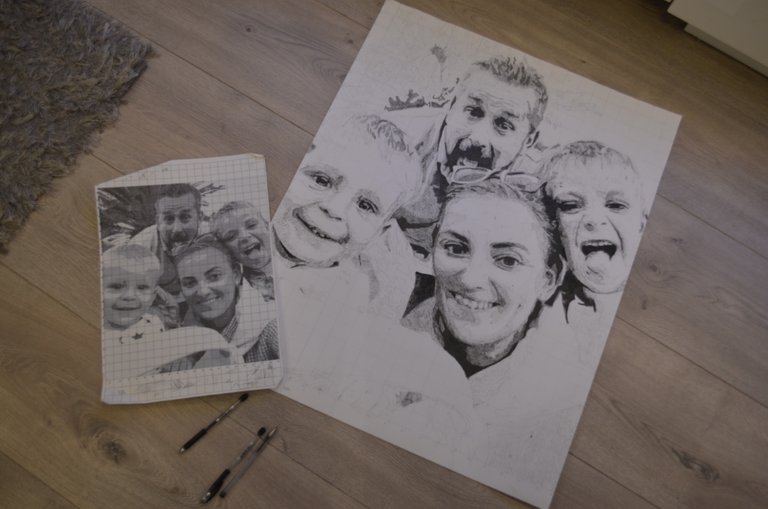 With each next post I will tell you about handicrafts...
On the backstage of the creation of my jewelery and about how my paintings are made.
I love everything that is done by hand, which gives the opportunity to show my feelings and emotions, in what we put our heart.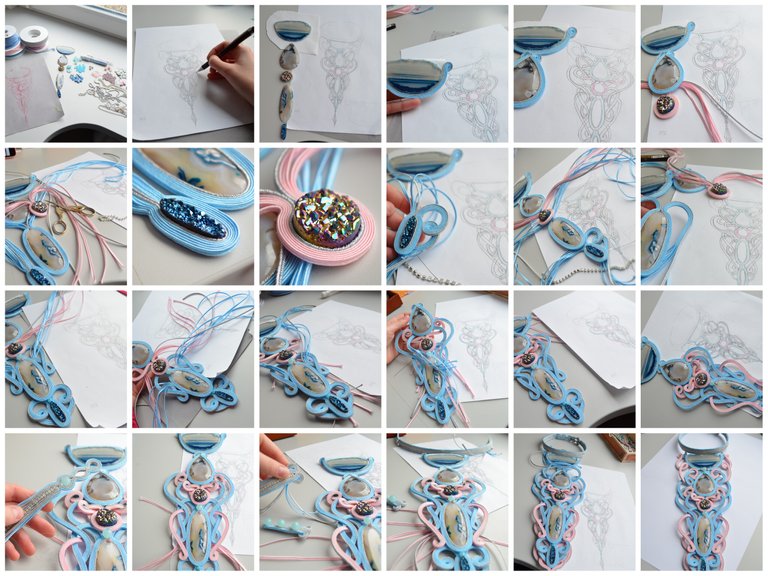 And all the hard work is rewarded by people who admire it.
I invite you to my world, I hope you will accompany me and I hope you like it.
Let me know in a comment if you also create manually.
Regards Kasia Voitak