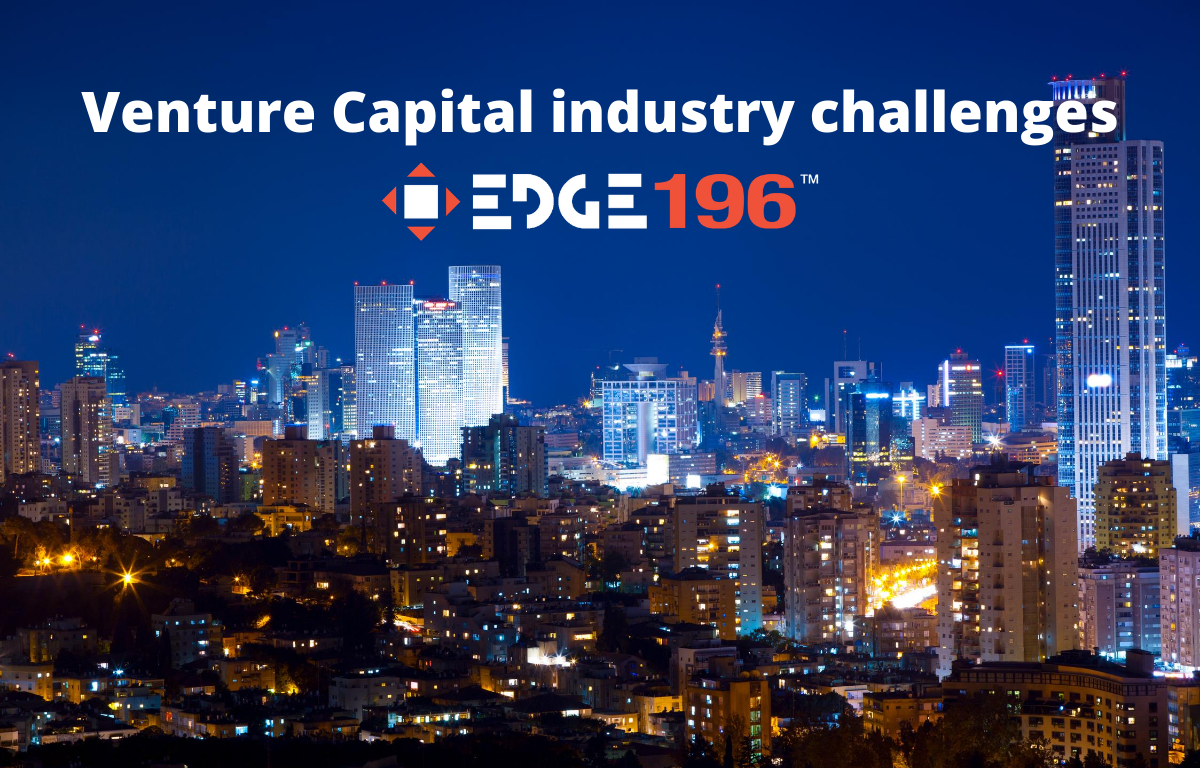 We, EDGE196, are a global investment company launching a revolutionary Digital VC fund in Q4 of 2020.
The EDGE196 ecosystem is designed to support startups from inception to fully established companies. Therefore, we provide a holistic solution for Angel stage to pre-IPO stage companies by combining the three vital elements to enable startups to succeed inside our unique ecosystem:
Money: We curate investment funding through our sophisticated investor network, which allows portfolio companies to receive funding from a single source.
Mentorship: We provide access to our preselected network of mentors with financial, legal, IT, research, marketing, training, leadership, QA, compliance, and other relevant start-up ecosystem expertise.
Market Access: We provide assistance with a ready-made marketplace where deals get approved, products and solutions are validated, partnerships are forged, and results are delivered.
Our vision
To envision a time when all VC's regard EDGE196 as the standard benchmark and the catalyst between startups, investors, and service providers, opening avenues to a marketplace in a cross-border ecosystem and, therefore, maximizing digital asset value through the EDGE196 syndication economy.
How we disrupt the traditional VC economy
EDGE196 aims to disrupt the Venture Capital industry by creating an ecosystem of security, stability, and enhanced benefits for startups seeking funding, VC's looking for suitable investments, and service providers alike. All of these built on blockchain technologies:
Increased Security: The foundation of the EDGE196 ecosystem is built on smart contracts and blockchain technology making our platform highly secure and reliable.
Enhanced Automation: Enabling sophisticated processes to be automated as 'smart contracts,' including the inherent ability for value transfer.
Regulatory Compliance / Transparency: The Ethereum blockchain is immutable, public, and permanent, thereby supporting transparency and auditability. Know Your Client (KYC) procedures combined with encryption techniques ensure transaction transparency and client privacy.
---
There is more to come. EDGE196 industry marketplace will engage startups, investors, and qualified service providers as a one-stop solution. To that end, we are developing an inclusive platform, based on partnerships and smart-contract automation.
Startups will enjoy special discounted service rates. Investors and Service Providers who are part of our ecosystem can also use the marketplace and enjoy the same access and special discounted rates as the startups.
For more information, visit https://edge196.com