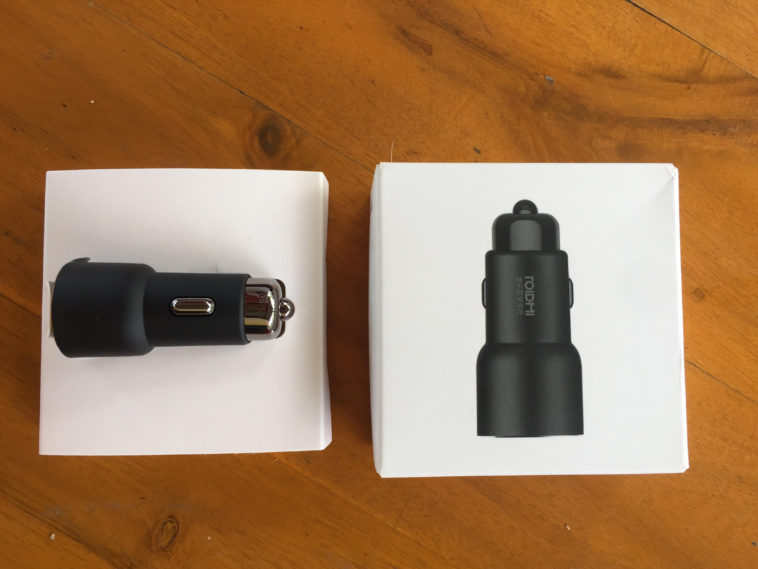 Xiaomi ROIDMI and its 3S version offers a simple solution. It picks up your phone with Bluetooth and transmits the music from it to the radio in your car on the FM channel like a small radio station. In addition it also charges you the device on the way.
How It Works?
You need to download the ROIDMI application to the smartphone (there is both iPhone and Android versions).
Connect the application to the Bluetooth transmitter, connect the transmitter to the cigarette lighter socket in the vehicle, select the FM radio number of the vehicle you want. For example 90-something and select it in parallel in the app, play music on mobile and listen.
Now mind the following:
This is an FM transmitter, it means that there can be interference such as static noises or illegal radio broadcasts that can exceed the frequency sometimes.
The gadget can play music, or podcasts, but it's not a handsfree. Do not talk to it please, because it will not work.
Why is it good?
Because even if you have an old-fashioned radio system in the vehicle, or one that does not have any Bluetooth and / or AUX options, than you do not need to break in tears either.
Source : http://fas.st/SiKAl