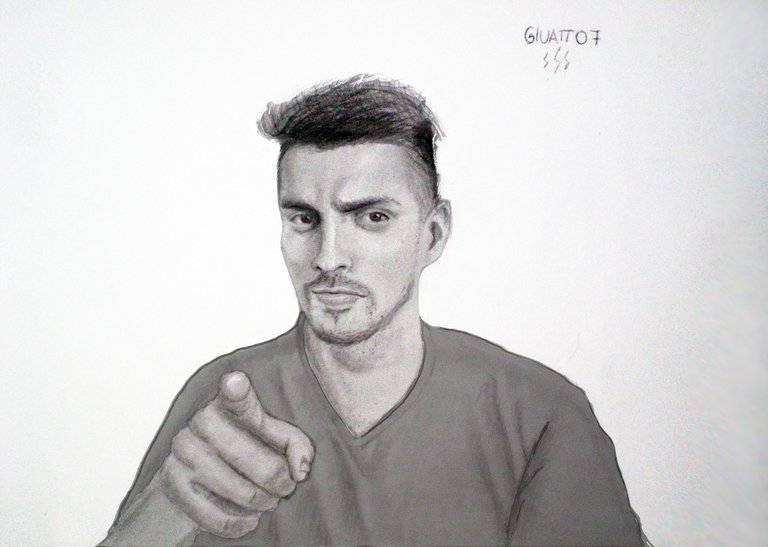 This is a portrait of the user @ stea90 that I made for the @steemterview team: yesterday his interview was published at this link (Interview in Italian only).
It seems that @stea90 wants to end his adventure as an author on steemit. What do you think?
I must say, especially in the last period, we have all lowered the number of posts published, largely due to the decrease of the value of steem, and this continuous desire to write post and receive upvotes can be a bit oppressive on the psychological level.
I think , for example, that I'm not a very good writer, that's why I dedicate myself more to drawings than to writing text, and anyway I try to take a pause of reflection between one post and another.
Thanks for your time and 'till next time.
Images of the author.

Questo è un ritratto dell'utente @stea90 che ho realizzato per il team di @steemterview : ieri è stata pubblicata la sua intervista a questo link.
Sembra che @stea90 voglia finire la sua avventura di autore su steemit. Voi che ne pensate?
In effetti , sopratutto nell'ultimo periodo, abbiamo tutti abbassato il numero di post pubblicati, in grande parte per l'abbassamento del valore di steem, e questa continua voglia di scrivere post e ricevere upvote può essere un po' oppressiva a livello psicologico.
Io, per esempio, credo di non essere uno scrittore molto bravo, è per questo che mi dedico più ai disegni che al testo, e comunque cerco di prendermi delle pause di riflessione tra un post e l'altro.
Grazie dell'attenzione e alla prossima.
Immagini di proprietà dell'autore