In January of 2018, I moved to Shelton, WA. Helped with the music store website. Started attending Mountain View Alliance. I was taking photos, videos, organizing through family treasures. In other words, I started a family archiving project which includes photo albums, videos, writings, drawings, documents, video tapes, audio tapes, books, clothes, medals, trophies, toys, electronics, etc.
Roseanne
In February, I was helping out on the Shelton Music website. In March, I was watching Roseanne, season 10. I was also watching Star Wars Rebels, season 4. Also, Gotham, season 4. Walking Dead, season 8. In April, we saw I Can Only Imagine in a theater in Lacey, WA. In May, they imprisoned Tommy Robinson.
Once Upon a Time
New Glasses in June. That summer, we were building a book shed. In July, on my mother's birthday, and in honor of her, I started watching through Once Upon a Time (OUT). In August, social networks banned Alex Jones. Mistaken Destiny September. Internally Online October. Imaginary Invasion November. Make America Grinch Again December.
1900's | 1980's | 1990's | 2000's | 2000's | 2010's | 2020's
2010 | 2011 | 2012 | 2013 | 2014 | 2015 | 2016 | 2017 | 2018 | 2019 | 2020
01 | 02 | 03 | 04 | 05 | 06 | 07 | 08 | 09 | 10 | 11 | 12
---
2018 - Year in Review
2020-01-21 - Tuesday - 06:13 PM - Created | 2020-03-11 - Wednesday - 01:38 AM - Published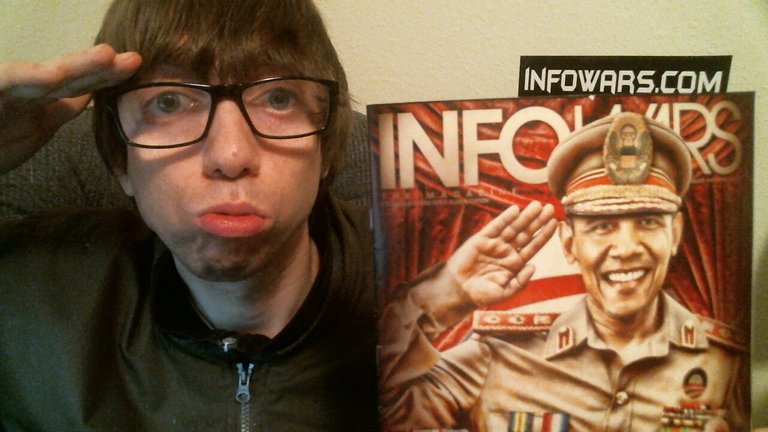 Join My Community | @OatmealJoey | @OatmealEnglish | @OatmealHealth | @JoeyArnoldVN
Contact Me | Published in January of 2020

Coin Tree | Facebook | Gab | Minds | Steemit | Twitter | YouTube | And More
See More
---
Timestamps
All timestamps are generally in Pacific Standard Time (PST) or Pacific Daylight Time (PDT), unless otherwise noted.
---
Moved to Shelton, WA
January of 2018 - Month in Review - 2018-01
Moved to Shelton, WA on Monday, the 15th of January of 2018, which just so happened to be Martin Luther King Jr. Day. I returned to America around Thanksgiving 2017 after teaching English in Vietnam for 5 years from 2012-2017. So, I went back to living with my dad in the trailer I grew up in in Forest Grove, Oregon. So, I went back to working in landscaping for dad. I would attend the Dilley Bible Church, mostly. So, like I said, I hopped on an Amtrak train on MLK Day and journeyed from Portland and towards Seattle. Moved in with my mother. The next day, helped Larry cut down like a tree near the burn pile and trampoline. That month, I did some web design for Larry's Shelton Music LLC website which is for his music store. I started attending the Mountain View Alliance Church in Shelton, WA. We took some junk to the dump on the 19th. We changed the lights in the big garage probably that same month. I began organizing things. I was taking photos of stuff. Made some videos.
Shelton Music
February of 2018 - Month in Review - 2018-02
I was helping out with the Shelton Music website. I was watching X-Files, Boy Meets World, Black Panther, Walking Dead, Star Wars Rebels. I was scanning family photos, art, writings, etc. I was doing yard work. I was working on autobiography projects. I was writing articles on Steemit. I was going live on Facebook. I made some videos. I was posting on some Shelton related Facebook groups because I wanted people to know that I was there, just in case. But I'm not sure if anybody noticed. I was attending church as usual.
Roseanne Reunion
March of 2018 - Month in Review - 2018-03
Star Wars Rebels had an episode called the World Between Worlds. It dealt with time travel. Ancestry.com Versus WikiTree.org. Louder with Steven Crowder hosted the Anti-Oscars Party. Maryland Shooting. Bitcoin talk. CFR Admits: NWO is Dead. About Joey. Weekly photos. Facebook videos. YouTube videos. Ban No Ban Song. Uploaded videos to Dtube. Color Challenge. Karaoke contest. Oatmeal Meme Contests. Roseanne, season 10. Gotham, season 4. Rebels, season 4. The Walking Dead, season 8.
I Can Only Imagine
April of 2018 - Month in Review - 2018-04
Kanye West Praises Conservative Firebrand Candace Owens, according to an Infowars story on Monday, the 30th of April of 2018. Robert Epstein at Masters of the Universe Town Hall: Google Favored Search Results for Clinton Over Trump, according to an article on the 6th. We went off to a theater in Lacey, WA to watch I Can Only Imagine, on Wednesday, the 11th. We stopped by like a restaurant for a buffet dinner first. This was probably after we got done with some of our annual garden prep. A way to celebrate. The next day, people like Another Hero began debating with me on Steemit. Some of them may have suggested that I was spam and/or many different things. Now, Hero went on to say that I was probably innocent or at least was trying to greet new Steem users. In other words, I was only trying to help. In other news, I was on a free speech social media network called Spee.ch. Make Local Banks Great Again. The Walking Dead. Fear The Walking Dead. Roseanne. Rampage. Tomb Raider 2018 reboot film. Avenger's Infinity Wars. Bounce Back movie.
Tommy Robinson
May of 2018 - Month in Review - 2018-05
They threw Tommy Robinson in jail on Friday, the 25th of May of 2018. I remember that. So, I was writing articles about that because that could be you next. Kanye West Crashes Into TMZ on like the 2nd. I was playing chess in May. I was watching shows and things like Boy Meets World. Gotham, Fear The Walking Dead, Scott Adams, Lauren Southern, Cernovich, Savannah Sav Says Hernandez, Alex Jones, Info Wars, etc. In other news, I was helping out with the book shed building prep - I began clearing the land around the 8th. I'm in Love With Your Body Song. Favorite this and favorite that posts. Get Fiber Optics, Not 5G WIFI.
New Glasses
June of 2018 - Month in Review - 2018-06
Top Everything Per Year Posts for the 2010's. We were building the book shed that summer. I wrote an article about IBM and its connection to Hitler. Got new glasses on Friday, the 29th of June of 2018. I wrote an article titled: "Bitcoin, Ethereum, Litecoin, Steem." On the 30th, finished watching the 7th season of Boy Meets World. Saw Farmlands by Lauren Southern on the 26th. Fear The Walking Dead. Total Recall 2012. Jurassic World 2. Dredd 2012. Ant Man 1. Isle of Dogs. Origin Unknown.
Once Upon a Time (OUT)
July of 2018 - Month in Review - 2018-09
Started watching Once Upon a Time (OUT) on the 3rd of July of 2018, on my mother's birthday. She was always watching it and I decided to binge-watch it in honor of her and because I wanted to study the series. By the 28th, I was on season 5. I continued watching the show in August. Watched the Psych movie on Friday the 13th of July, 2018. Saw the first two Escape Plan films on the 2nd. We were working on the book shed that summer as usual. I would continue to scan things. I was still trying to archive family photo albums, etc. I was still working on those things.
Banning Alex Jones
August of 2018 - Month in Review - 2018-08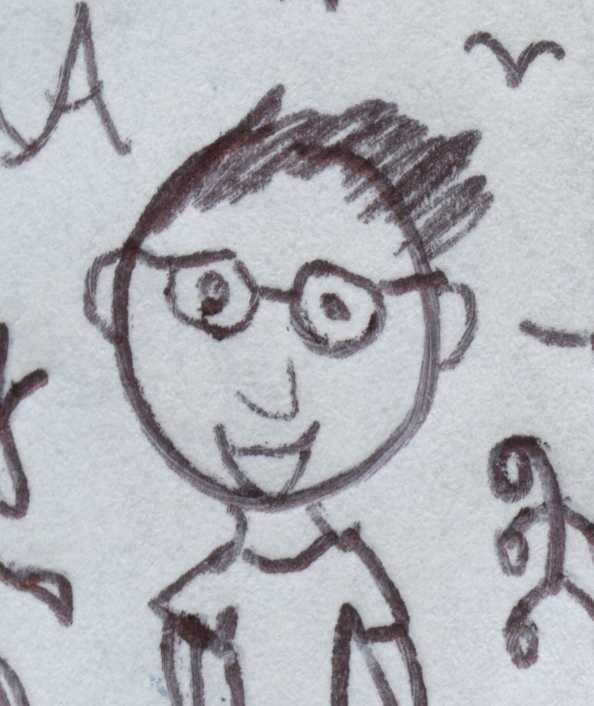 Infowars was banned off social networks. You're next. Biggest News Network Banned From The Internet. I was watching Once Upon a Time (OUT). I was still scanning photos for our family photo album. That was an ongoing project. Around the house, I was doing yard work and chores as usual.
Free Wikileaks Julian Assange. Bitcoin Debate. Portland Paradox. PDX rally. Media Mafia. Corporate Collusion. Muslims Ban Palestinians? Meeting Santa. Mike Cernovich documentary, Hoax. Meeting Santa. Loxx Catt. Information War Man. Beam Me Up, Microwave Scotty. Deplorable Choir.
Mistaken Destiny
September of 2018 - Month in Review - 2018-09
Protesters Attack In-N-Out Burger on Saturday the 1st of September of 2018. I was put in Facebook Jail for like a month for a Hitler photo on Sunday. Open Borders Means Invasion Monday. Fans Burn Nike Gear in Response to Colin Kaepernick's 'Just Do It' Ad Campaign Tuesday. Alex Jones #1 Trend on Twitter After Storming DC Tech Hearing Wednesday. Draw There with an arrow and Their with a person with his hands up Thursday. 'Brazilian Trump' Stabbed by Left-Wing Terrorist During Rally Friday. Apple removes Alex Jones' InfoWars from App Store Saturday.
Tiffany Cumbo Ghost
I was reviewing 2004, which is when I entered college. Bouncing Back on Sunday the 9th. Reviewing December of 2004 Monday. Twinkle Twinkle Katie Star Tuesday. Trump Derangement Syndrome Wednesday. Tiffany Cumbo Ghost Thursday. 2011 Bell Ringing. Xanga 2005. Beer in Vietnam Friday. Morehead Kids Reunion Saturday.
Mistaken Destiny
Steem Church Sunday the 16th. Mistaken Destiny Monday. Ancient Giants. Comcast is Threatening Us Tuesday. The Rise of Oatmeal Wednesday. All Grown Up Thursday. Dlive Lino Steem Drama Friday. Independence 1997 Saturday.
Snowball Joey
Home Alone - Lost in Transition Sunday the 23rd. Dog Breeding Monday. Need More Mana Power? Tommy Robinson Tuesday. Need More Mana Power? Wednesday. Hanoi From Space Thursday. Has China Taken Over America? Friday. From Forest Grove Saturday. Snowball Joey Sunday.
Internally Online
October of 2018 - Month in Review - 2018-10
Come On Over Monday the 1st of October of 2018. Super MAGA Unicorn Hat Tuesday. United States of District Columbia Wednesday. Climbing Ladders Thursday. Small Computers Friday. Rising Luck Saturday.
Facebook Portal
Dino Mario Sunday. Facebook Portal Monday the 8th. Good Morning Vietnam Tuesday. Vaccines Talk Wednesday. Future Baby Thursday. Smoking Roseanne Barr Friday. Risk Takers vs Beneficiaries Saturday
Internally Online
Wonderland DJ Alice Sunday the 14th. Internally Online Monday. Dry Titanic Lips Tuesday. Roseanne Died Wednesday. VCR Dubbing Thursday. Kill All White People Friday. Don't Move Tables Saturday.
You Shall Not Pass
No Borders No Wall No USA At All Monday the 22nd. Trump News Tuesday. You Shall Not Pass Wednesday. NPC Meme Maker Thursday. Transgender Bomb Friday. Synagogue Shooting Saturday. Hard To Be Human Sunday. Family Friendly Monday. Trading Masks. Happy Halloween Wednesday the 31st of October of 2018.
---
Imaginary Invasion
November of 2018 - Month in Review - 2018-11
The Real Reason the Simpsons is Getting Rid of Apu Thursday the 1st of November of 2018. It's OK To Be White Friday. Photo Bomb Challenge Saturday. Mister Joey Rogers Sunday. YOUR VOTE IS IN ANOTHER CASTLE Monday. Encouragement Articles (EA) Tuesday. My Letter To Trump Wednesday. AMERICA SUCKS Thursday. Cannot Upload Photos Again? Friday. Turtles, California, Clinton, Art Saturday.
DEMANDING DEMOLITION
Voting Sunday the 11th. Saigon Cyborgs Monday. Sansha Stark Tuesday. DEMANDING DEMOLITION Wednesday. ISLAMIC CALIFORNIA FOREST FIRES Thursday. NPC School Friday. Blockchain Web Builders Saturday.
Imaginary Invasion
Learning To Drive Sunday the 18th. Driver's Test Monday. Free Speech Tuesday. Gregg Huestis Wednesday. Happy Thanksgiving Day Thursday. Black Friday Zombies Friday. Despacito Song - 5 Billion Views Saturday. Are they invading us? Sunday. Imaginary Invasion Monday. Potato Farm Tuesday. I like Millie Weaver Wednesday. Laura Loomer Thursday. Invasion Friday.
Make America Grinch Again
December of 2018 - Month in Review - 2018-12
Facebook Followers Saturday the 1st of December of 2018. Condom Dom Way Beyond Pad Thai. Infowars Joey Pic Sunday. Infowars Magazines Monday. Great Nintendo Music Tuesday. Retracing Remedies Wednesday. Secret Patents Reveal Future Plots Thursday. Pagan Christmas Friday. RIP Bonsai Saturday.
Google Gaggle
Tagged.com Sunday the 9th. Right To Assassinate Monday. Google Gaggle Tuesday. No Bias Wednesday. Nguyen Thien Hien High School Thursday. Year 2013 In Review Friday. Resume Rough Draft 2018 Saturday.
Reviewing Vietnam 2012-2017
Year 2015 In Review Sunday the 16th. Maybe Steemit is Fake Monday. English Tuesday. Year 2016 In Review Wednesday. 2012, November Thursday. Grab vs Uber Friday. Sarah Price Saturday.
Make America Grinch Again
Make America Grinch Again Sunday the 23rd. MAGA Grinch Christmas Monday. A Game Inside A Game Inside A Game Tuesday. Pewdiepie - Action Movie Game Fun Wednesday. The Real YouTube Rewind Thursday. Info Moms Friday. Milking Death Saturday. Beauty & the Beta Sunday. Top Breaking World News of 2018 Monday.
---
---
The Oatmeal English School - English You Can Eat
---
---
My Blog Journal Diary Autobiography
Steem By The Numbers 2018
Relating to 2018
Education | Entertainment | Health | History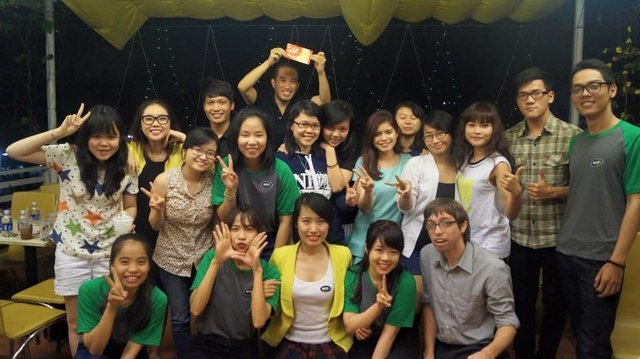 2012-2017 - Taught English in Vietnam