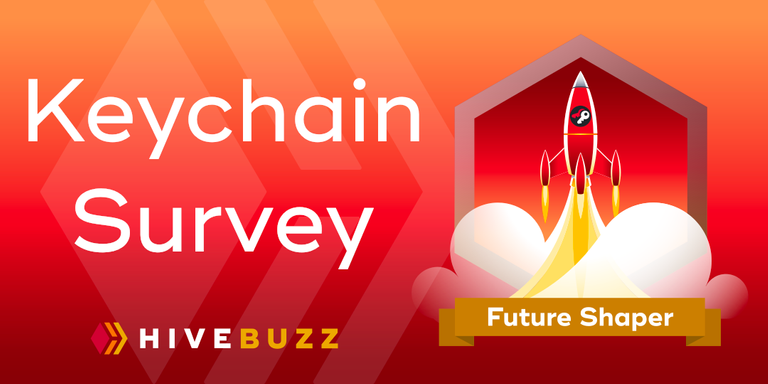 Big thank you to everyone who answered our survey! You were 1,198 to take a few minutes of your time to help us make Keychain better!
If you gave us your username at the end, you should have received this cool HiveBuzz badge by now :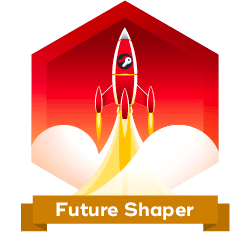 Thanks to @arcange and HiveBuzz's team for organizing this with us!
Some key takeaways from the survey :
1) You guys love Keychain <3
You gave us average scores of 4.4/5 on the overall experience and 4.26/5 on the ease of use. That's really heartwarming for our team and we will work extra hard to make these scores go even higher!
Here's a word cloud made of your answers to this question :
What is the main benefit you receive from Keychain?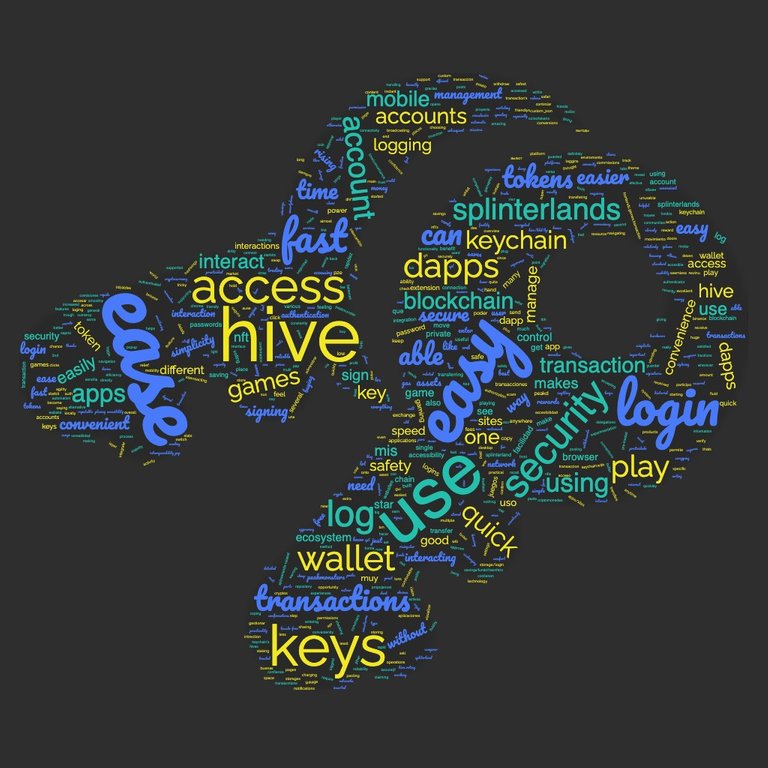 2) Token swaps, GameFi tools and Automation tools are highly anticipated features
Besides Hive Keychain core features, would you be interested in accessing the following features within Keychain?


Token Swap / DeFi tools / GameFi tools / Hive dApps suggestions / Hive tutorials for newcomers / More automated tools
3) High support in favor of Keychain going multichain to try and bring more users
During the bear market, attracting new users from outside the blockchain ecosystem is hard. Why not try to attract people already using dApps instead?
Consider the following scenario:

Integrating Keychain on another blockchain that you're already using, so that you won't need to use multiple wallets
Gain users on this other chain
Promote Hive dApps
Repeat
We strongly believe that by reaching out to a broader ecosystem, we can grow together to new all-time highs! 🚀🚀🚀
Note that we are just exploring the option at the moment and that this work would not be funded using the current DHF proposal.
I must say we were far from expecting such an overwhelming clear answer :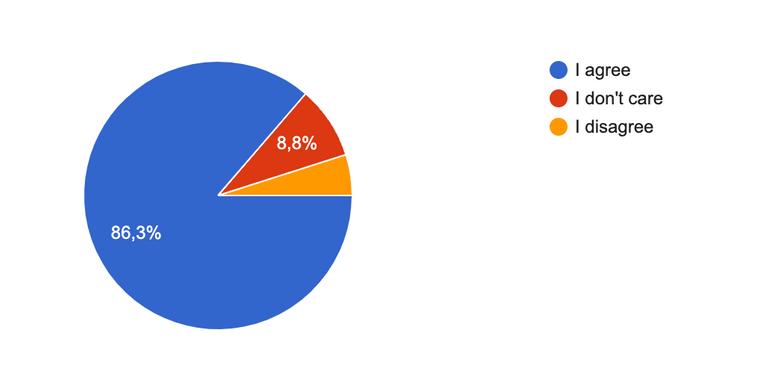 Among users in agreement, over 75% were interested in accessing EVM-compatible chains (ETH, BSC, etc.) from Keychain, while around half were interested in Wax and Solana.
While this is not something that we can work on right now with the resources we have, it is a big step for us to see where the community stands on this matter!
4) You rock!
Thanks again <3, we didn't dream to have so much participation!
It is truly a pleasure for us to be working alongside such an amazing community!
That's a nice extra boost for us to keep BUIDL!
Hive on!