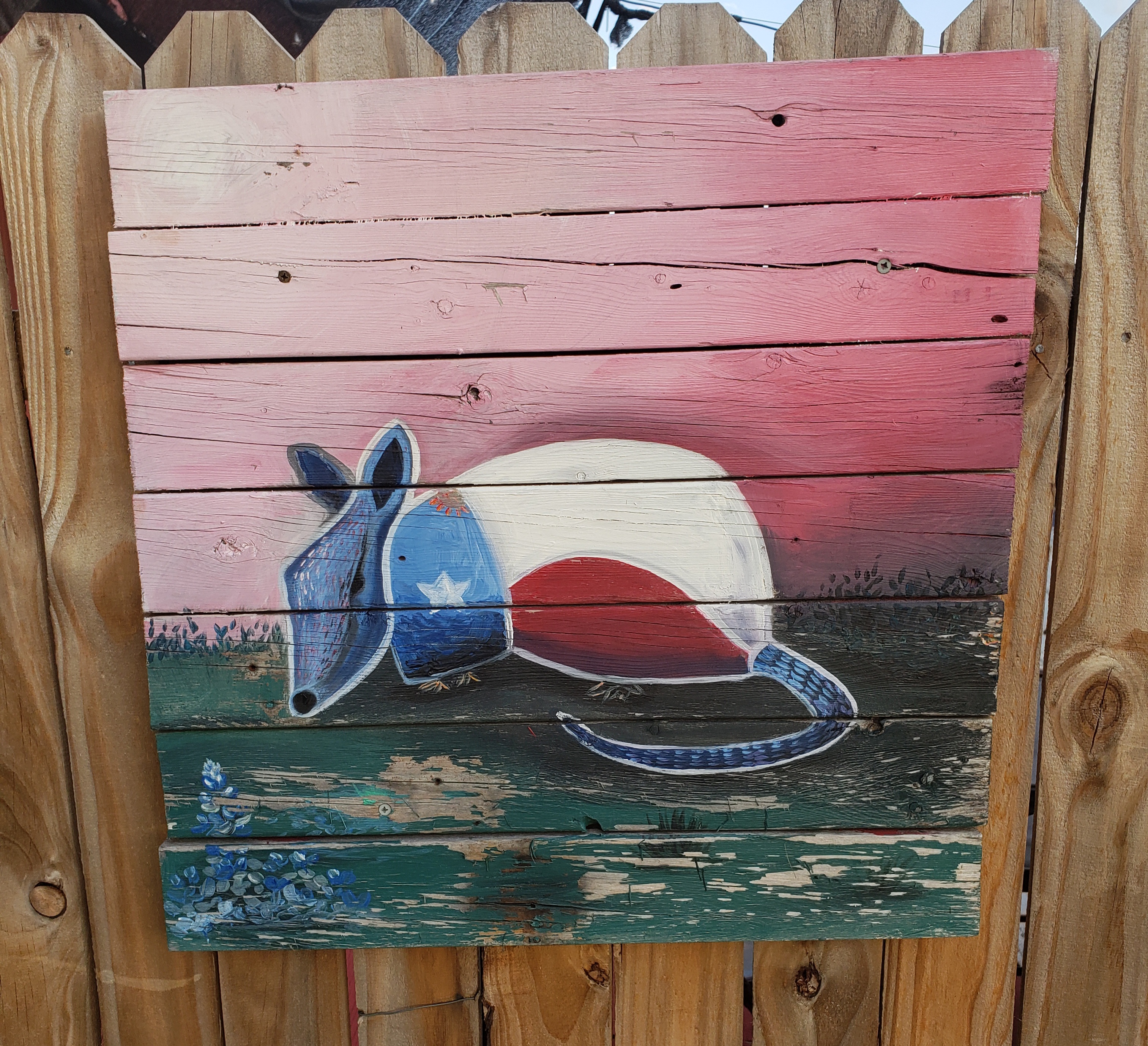 Texas June 2020
My oldest sister Jinine lives in Rockwall Texas, but I live in Michigan. For that reason, I am always looking for an excuse to visit. My second oldest niece Kennedy was graduating high school and would be moving on to college. My sister Jinine had invited the family to come to celebrate Kennedy's graduation, and there was the excuse I needed! My husband and I checked our funds and we were able to take this trip! I was especially excited about this trip for several reasons. Growing up my sister and I lived in different homes and we only got to see each other every other weekend. So, we didn't get to have the sister bond that we would have liked to have. When she graduated high school she moved on to join the Navy. After that, we didn't see each other for many years.

My sister and I...
The opportunity to be able to be there for my niece's graduation celebration was a must for me! My husband and I drove from Michigan to Texas, which took us roughly 18 hours, however, it was a very nice drive.
When we get to my sister's house we were surprised to discover how many other family members there too!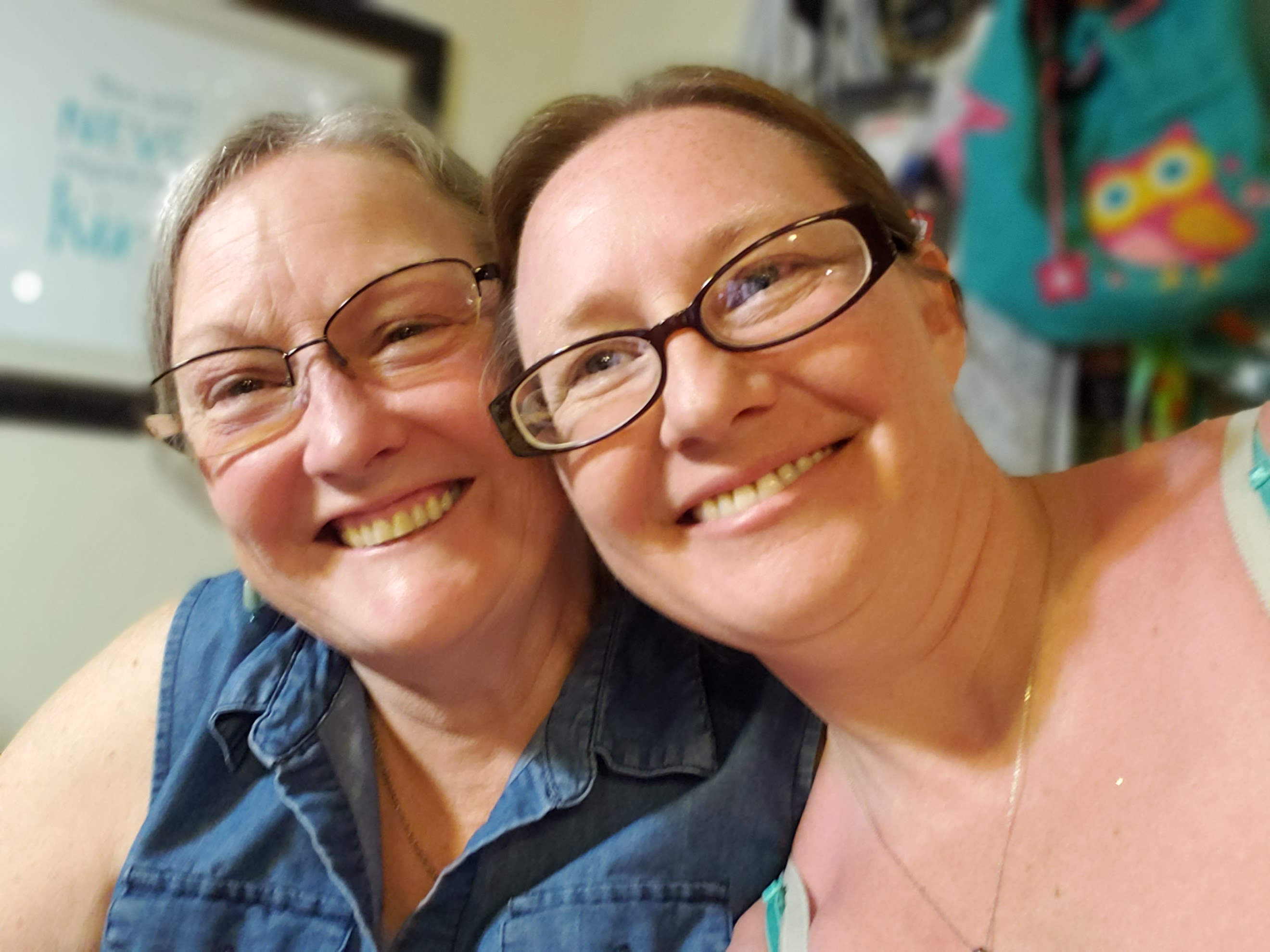 My mom(Chere) and I...
My mom flew in from Washington. It was nice to see her as it had been a few years since I was able to. I was married in July of 2019 and, Mom wasn't able to make it to my wedding, so, I'm glad she was able to make the trip to Texas. Some of my family had not gotten the chance to meet my husband before we got married...
My brother Eugene lives in Michigan with his 2 boys, Haiden and Preston. I don't see them much either, although we live in the same state, about 45 minutes from each other. Everyday life keeps me busy, but I love all of them regardless!!
My baby sister Adela, her 5 Daughters, stepson, and boyfriend live less than a mile from me. I see them more than the rest of my family.
Anyway, back to the graduation...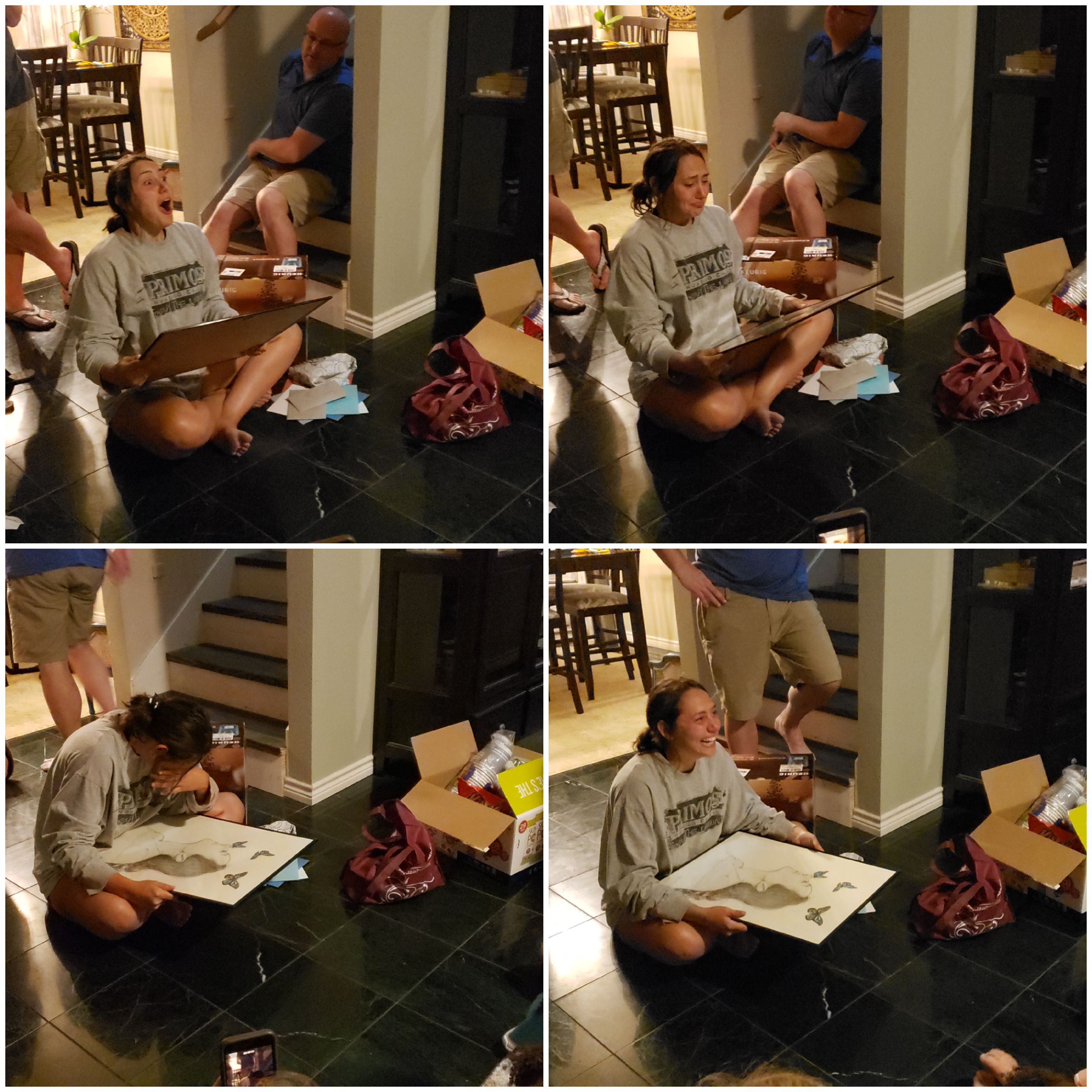 This is Kennedy, The Graduate...
Kennedy's big sister Elizabeth is an artist, and she had drawn this picture of Kennedy as a graduation gift. The drawing is so beautiful and Kennedy was so surprised it brought her to tears. I have to say... I cried too. I am so proud of my beautiful niece Kennedy. She has grown into an amazing young lady. She got a scholarship for soccer, not sure of the college but none-the-less she is amazing, super smart, and talented. Later in the day, the kids had gotten together some white T-shirts and powder chalk bombs and everyone had a blast throwing chalk bombs at everyone.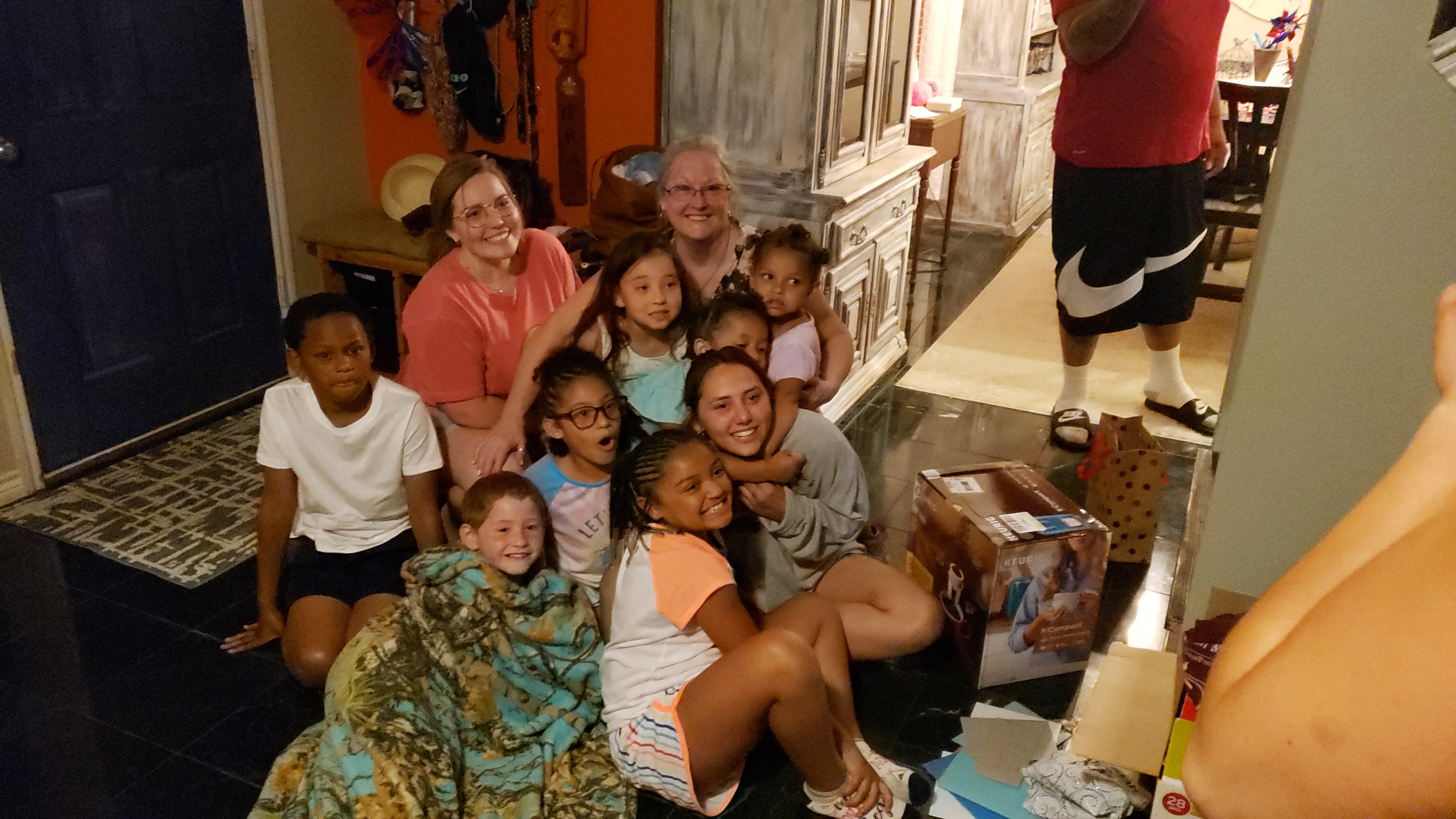 My mom with some of her grand and great-grandbabies.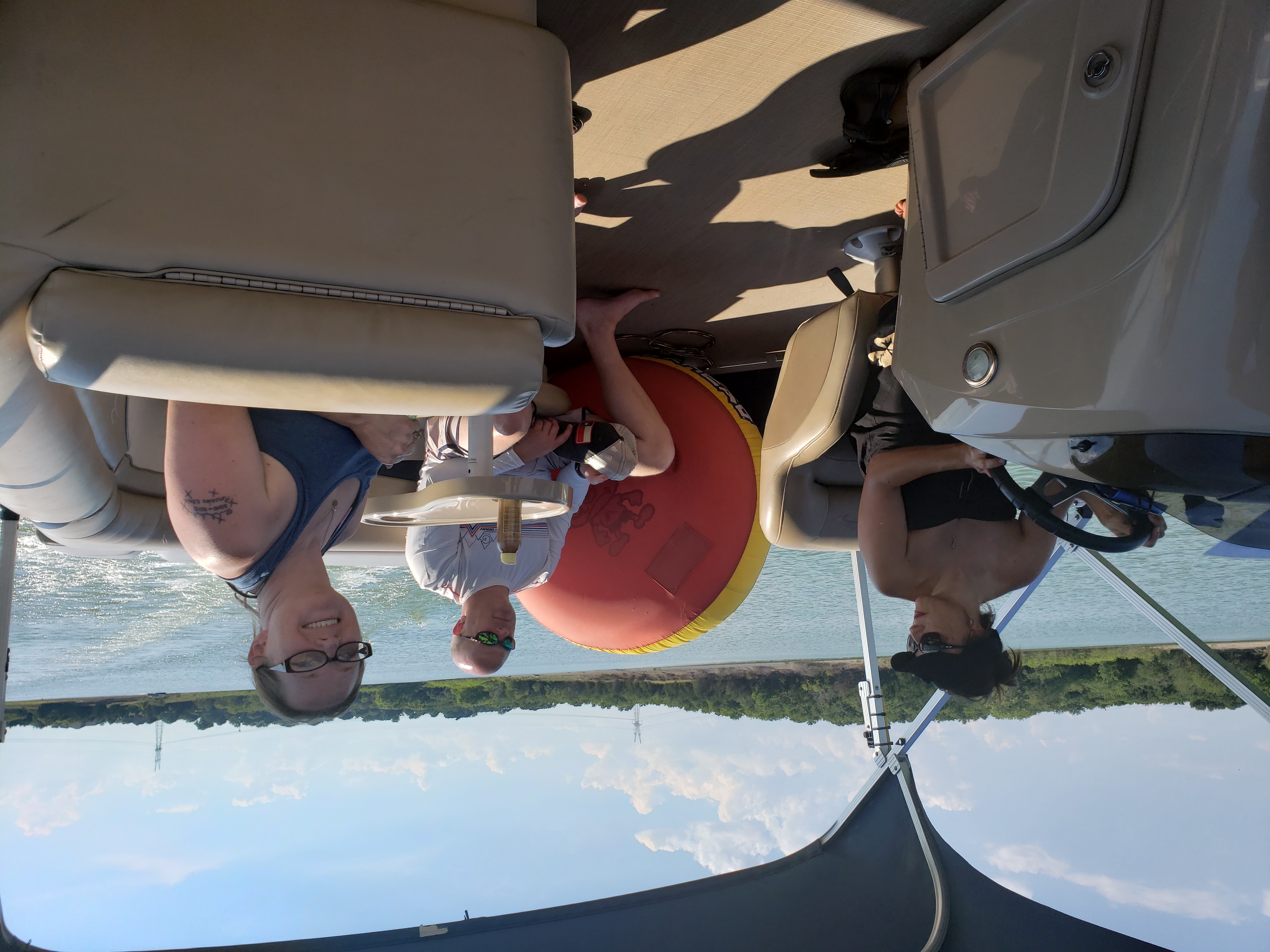 Water Time...
We are coming to a close on our trip to Texas...
Traveling to Texas was an awesome experience that I got to enjoy with my husband. He met my family, we did some fun things like going to the zoo, going to dinner, chalk fight, going on the boat, and just spending much-needed time with my family. I love my family and spending time with them.
Goodbye Texas... Until next time!
Bonus Trip...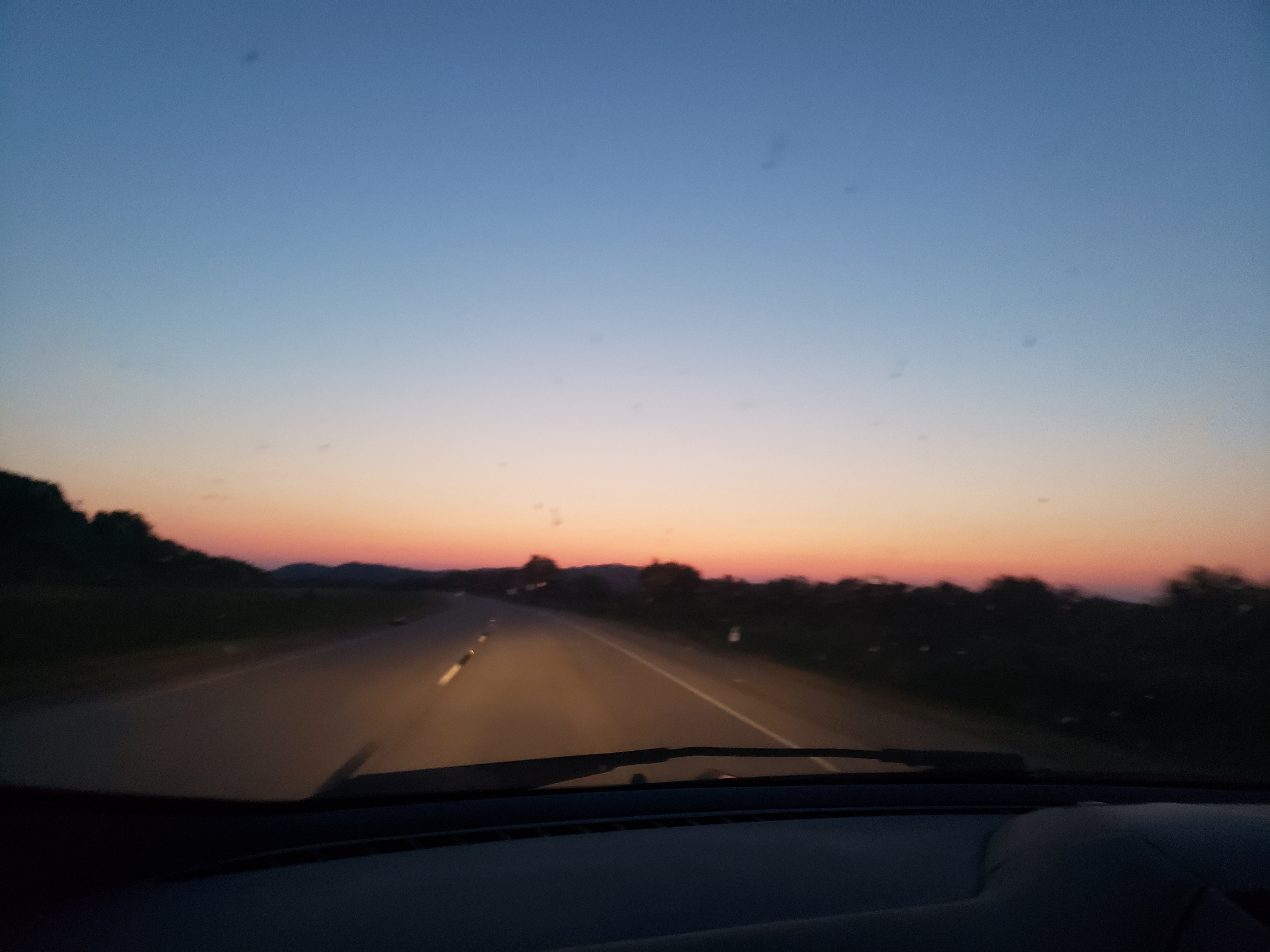 Missouri here we come...
Since we drove from Michigan to Texas we figured that we should drive through Missouri and go see my husband's parents. We called and talked to his dad the night before we left Texas to see if they would be home. Dad said they would be home, but mom might be at work when we get there. Mom had no idea that we were coming. It was a total surprise! First I want to say this so there is a little background about his parents. My husband's biological mom passed away and is now with the Lord, She was married to who my husband calls "Dad", Dad is remarried to an amazing woman, which he now calls "Mom". My husband had never met this woman he calls "Mom". When my husband and I met, and we decided to get married, we called his parents and told them. That was my first conversation with his parents. I fell in love with his mom and dad. They are truly wonderful and fun to be around. Mom is so funny!
So when we decided to go see his parents on our way back to Michigan, we wanted it to be a surprise for his mom... When we got to his parent's house mom was at work. Dad said, " We could walk to her work and surprise her there!" So, that is exactly what we did!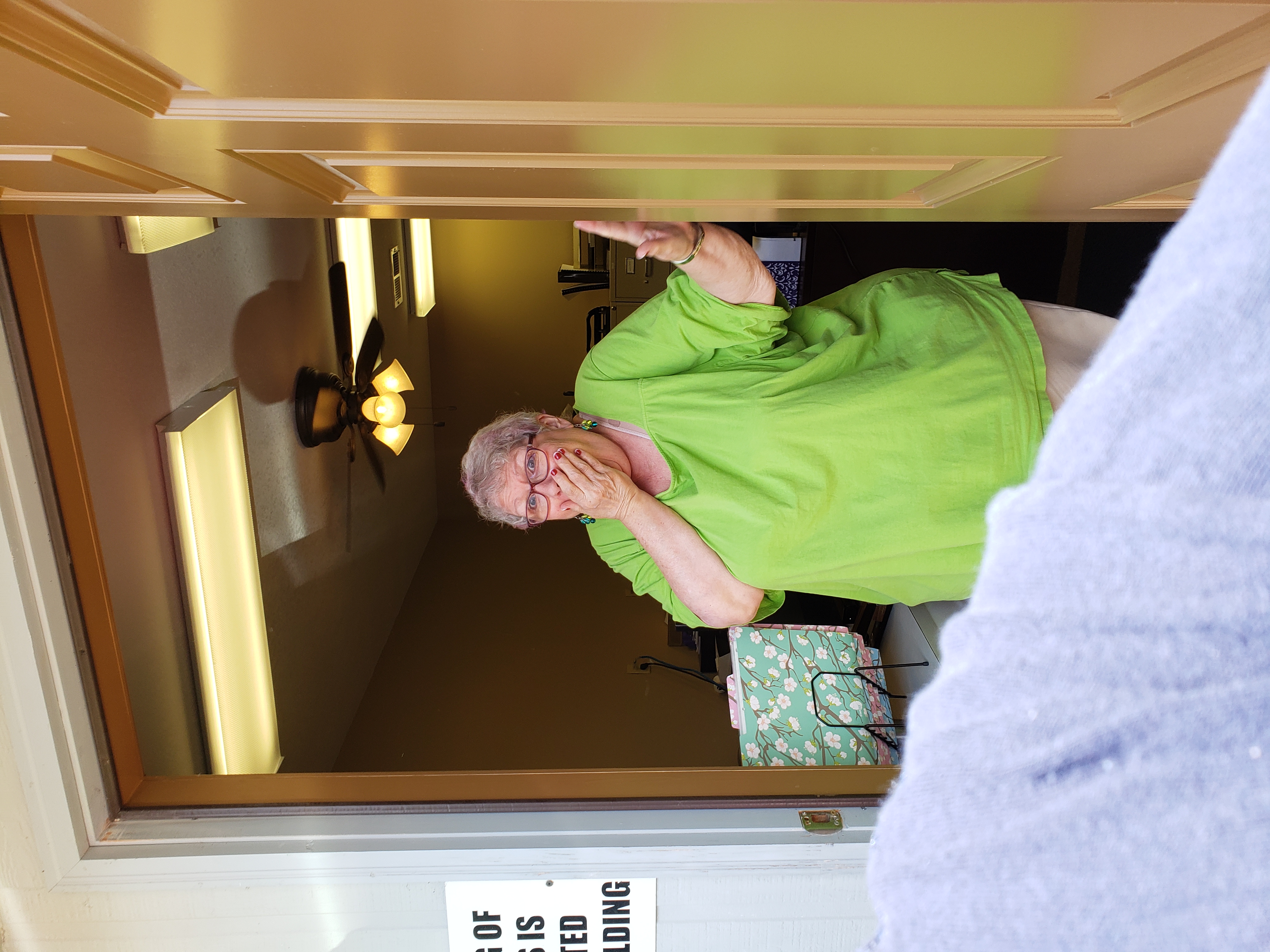 Surprise Mom!!!
Well, we accomplished our goal of surprising his mom. The look on her face when she opened the door was just heart-melting. Mom cried so hard. I cried too.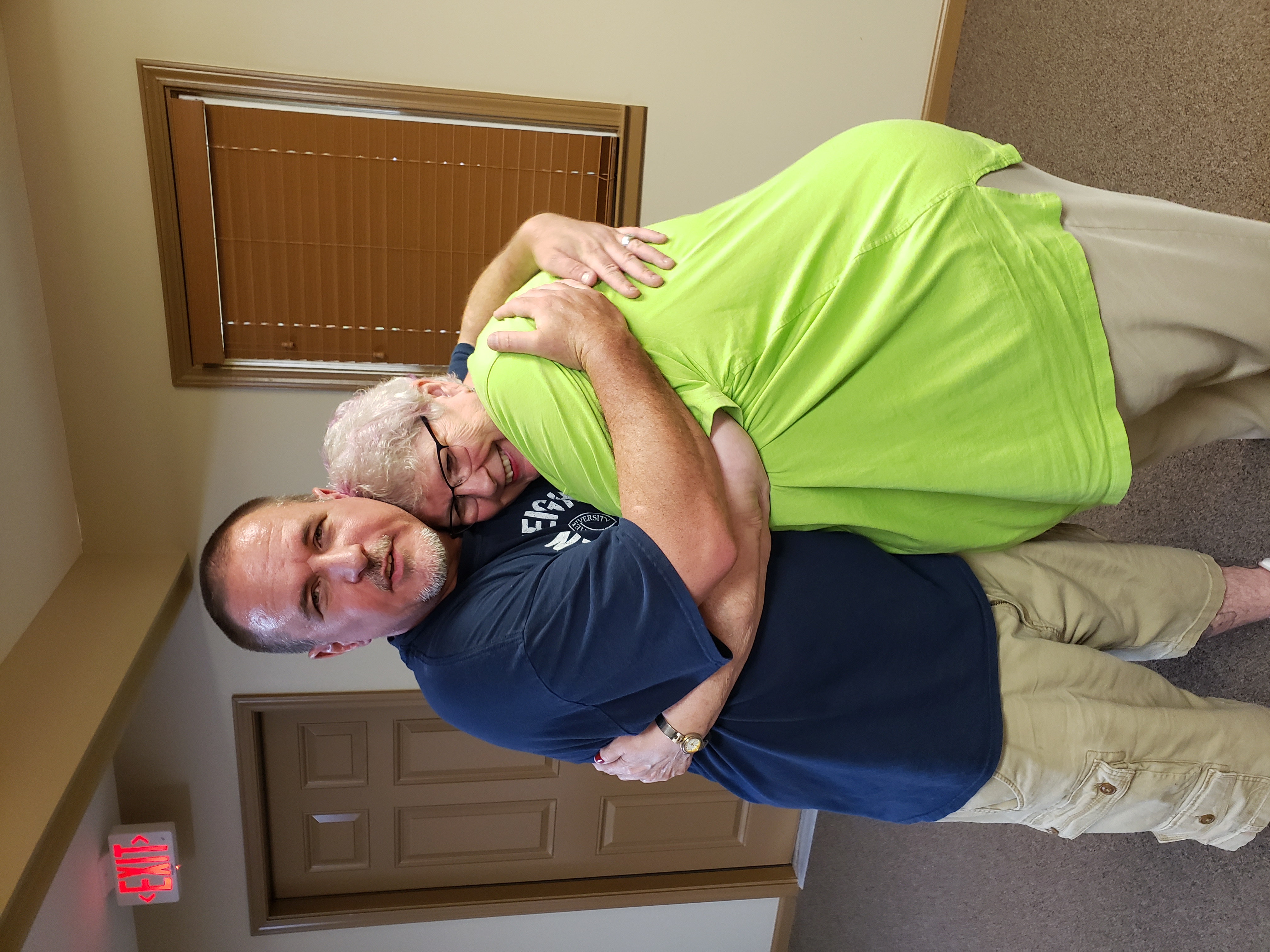 First time meeting his "Mom"
Mom called her boss and asked if she could take the rest of the day off because her son and new daughter-in-law traveled all the way from Michigan to surprise her. Of course, Her boss let her go home for the day! Thank you, to her Boss! We went to have lunch at the only restaurant in their little town. It was really good. After lunch, they drove us around and showed us their little town. It is a super cute little town. Then we went back to their house and caught up on things. We talked about all kinds of stuff. It was a great conversation and lots of laughter!!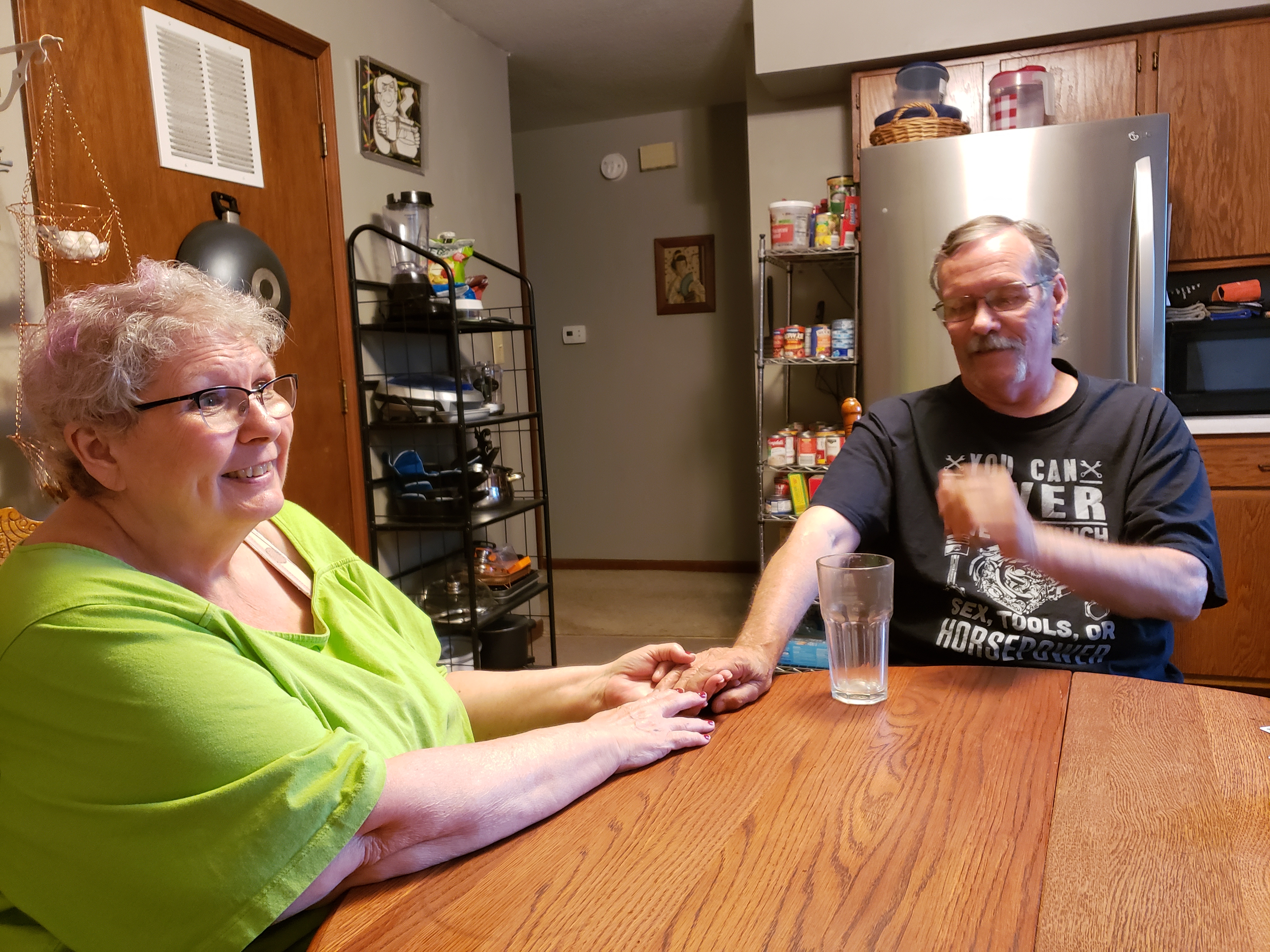 Mom and Dad...
Mom's smile is so warm and happy! We played some cards for a while and talked more. Then we had to head to bed because we were leaving in the morning to head back home to Michigan. It was great meeting my husband's parents. I love them so much. Mom has the warmest and most welcoming heart. Dad is a great man, Quiet but, funny and has a great personality. Love them to pieces...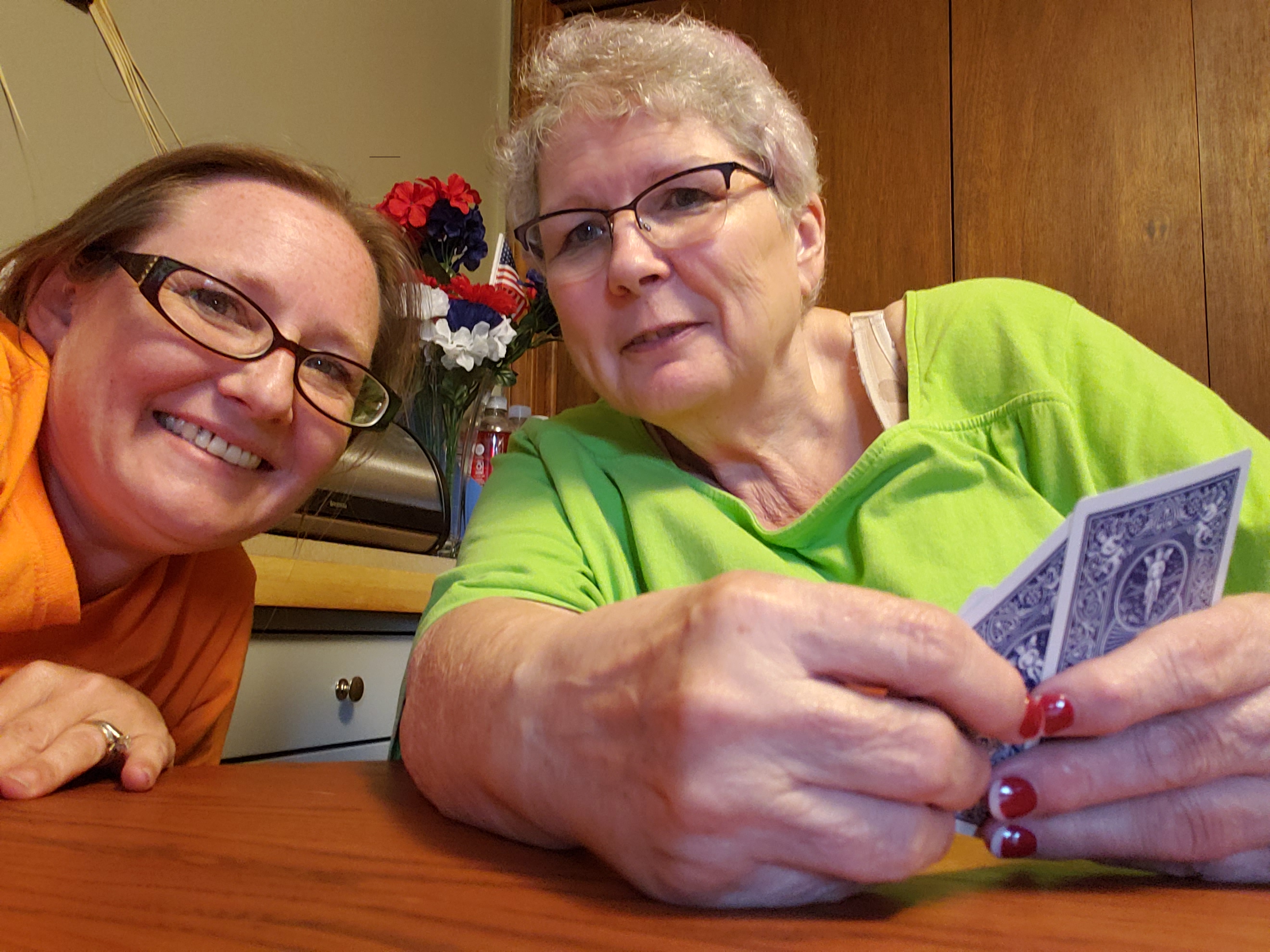 Love you Mom!!!
It was an awesome trip seeing my family in Texas and meeting my in-laws in Missouri. I am very fortunate to have a very loving family!
Until Next time...