Lemonade application focused on the millennium, has only a few months in the stock market, it is an application that uses artificial intelligence to provide clients with a personalized insurance profile.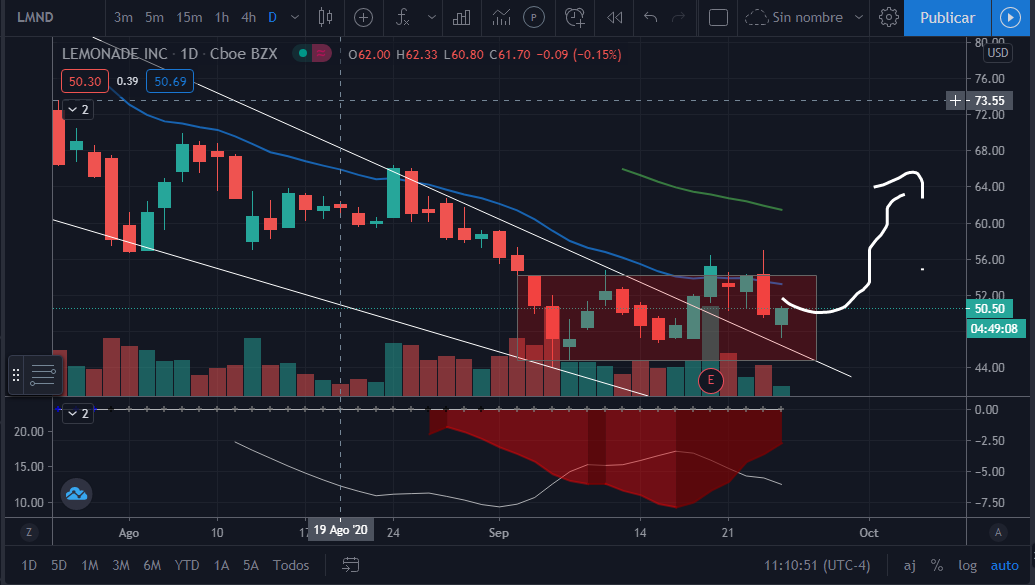 LMND in my opinion is a long-term investment opportunity.
For more details of its fundamental visit: https://finance.yahoo.com/news/investor-guide-lemonade-stock-144220838.html

Technical analysis
As you can see in the graph, it comes in a bearish wedge, usually when these wedges are formed pointing to the downside, they end up breaking up, forming a range and breaking to the upside occurred, giving a excellent purchase opportunity and obtain benefits in the medium or long term.
Date of analysis 09/24/2020
I hope we can make a profit