In this post, I have pointed out where I believe it will be a very big selling pressure for BTC. This area of confluence is formed by (look at the photo below)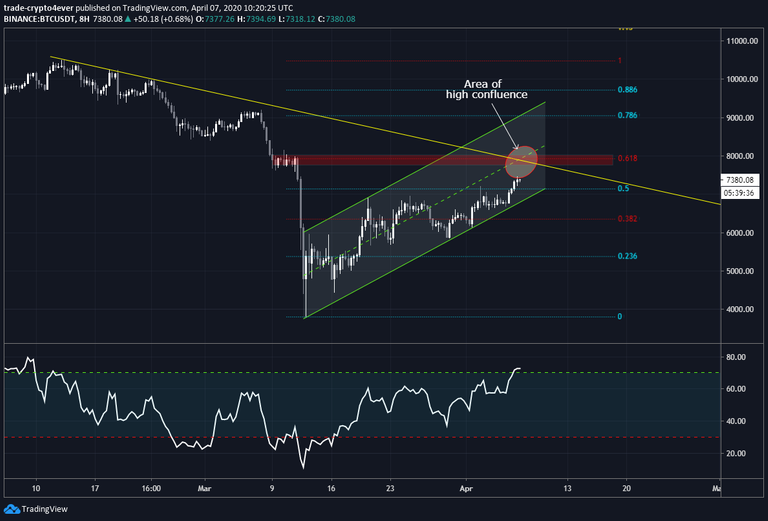 -the downtrend resistance line (yellow line)
-the horizontal resistance ( 0.618 fib. pointed out in a red square)
-the middle point of the uptrend channel. ( the dotted green line)

When the price will reach the intersection of these points, BTC will be highly volatile and I assume that it will face a high selling pressure. I am not saying that it will be impossible to go through that zone, but it will be very difficult for BTC to do so at this stage in the market.
I will keep you updated as soon as BTC will reach that level.

What do you think will happen when BTC will reach that zone? It is going to go higher or we are going to see a retracement? I am looking forward to hear your opinions.
Feel free to leave your thoughts in a comment below.

#cryptocurrency #btc #bitcoin #steemleo #gems #ocd #projecthope