Chihuly Garden And Glass is a permanent exhibition of the work of renowned artist Dale Chihuly.  The exhibition is located at Seattle Center, right next to the famous Space Needle.
Dale Chihuly hails from Tacoma, Washington, and is renowned for his artistic vision and glass blowing ability.  Later in his career he started directing a team of glass blowers to perform the actual physical work, as he  had both physical ailments and lost sight in one eye.  He has exhibited his work around the world at several prominent museums and cultural landmarks, such as the Tower of David in Jerusalem.[src]
At $32 per person, admission is a bit pricy, but you can obtain discounts through various means.  This includes buying ticket packages that include other sites, such as the Space Needle.  The exhibition also has a gift shop where you can buy a small original Chihuly piece for $5000 or more.  There is also a live glass blowing demonstration, and a small theater with short documentaries about the artist.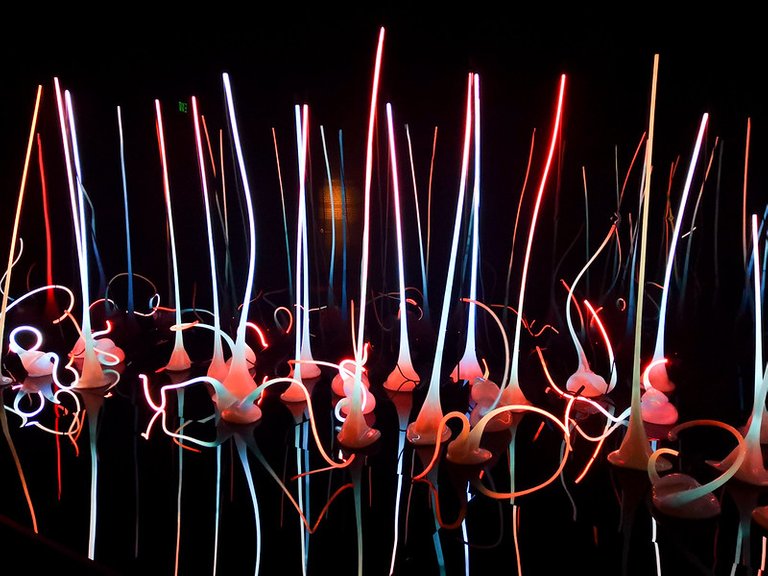 1: The elements of Glass Forest were created by dropping the hot glass from atop a ladder, and letting it pool on the floor. Later on, neon was added to them to make them glow. [src]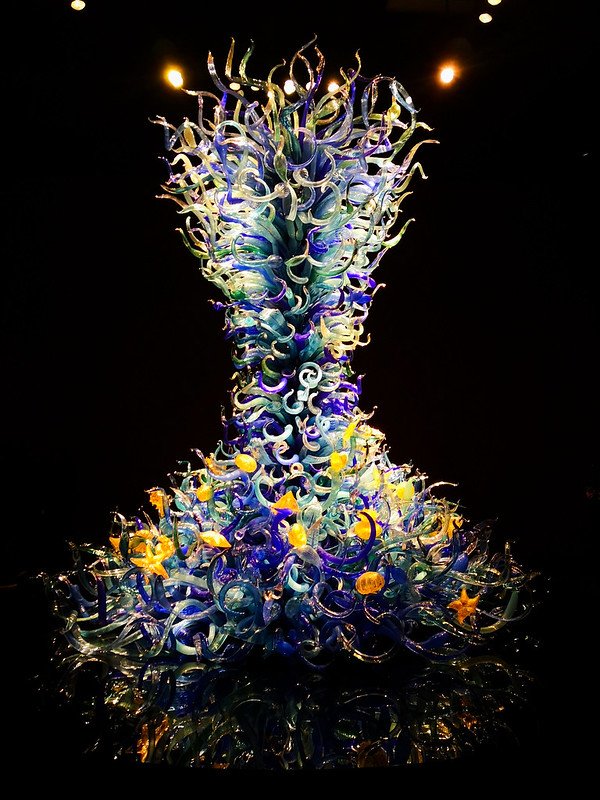 2: The Sealife Room contains this 20-foot tall Sealife Tower, which contains glass formed into the shape of star fish, kelp, and other life from the sea. [src]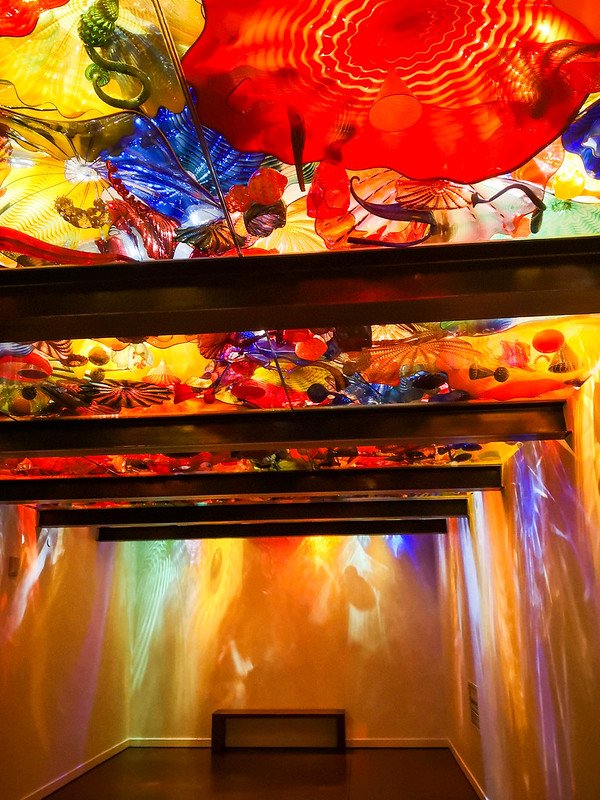 3: The Persian Ceiling is a large collection Chihuly's Persian series pieces installed above a glass ceiling. A bright light source above them creates mystical light projections on the walls. I stood in here for quite a while just soaking it in.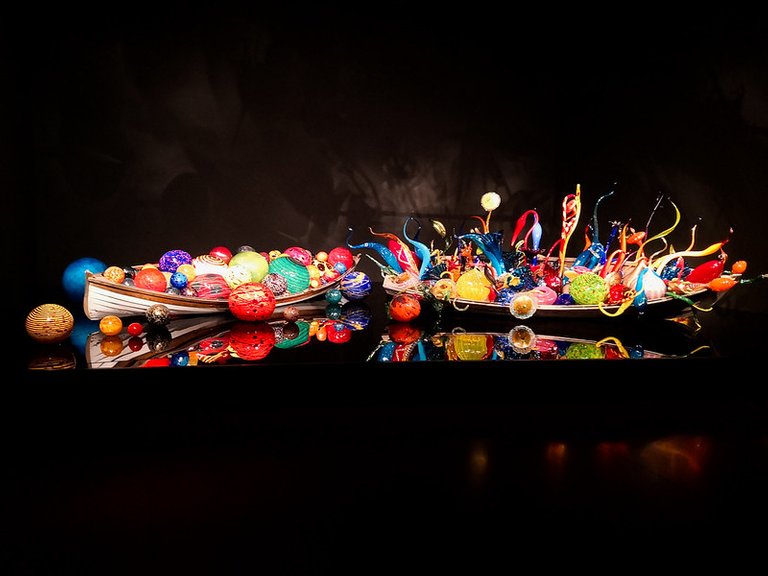 ---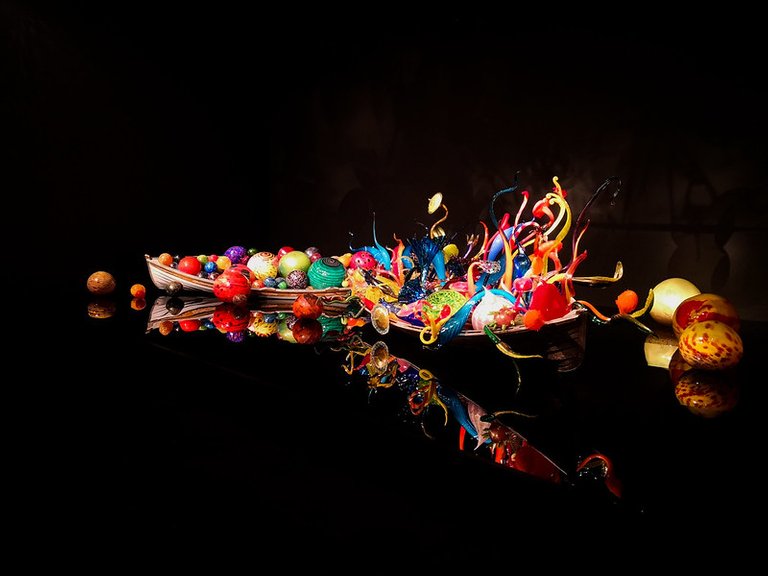 4-5: The Ikebana And Float Boat display consists of works from his Ikebana series, which depict organic shapes, such as flowers and leaves. [src] . I really enjoyed this exhibit, particularly how the glass elements kind of pour out of the boats, and also the reflective surface it sits on really enhances the experience.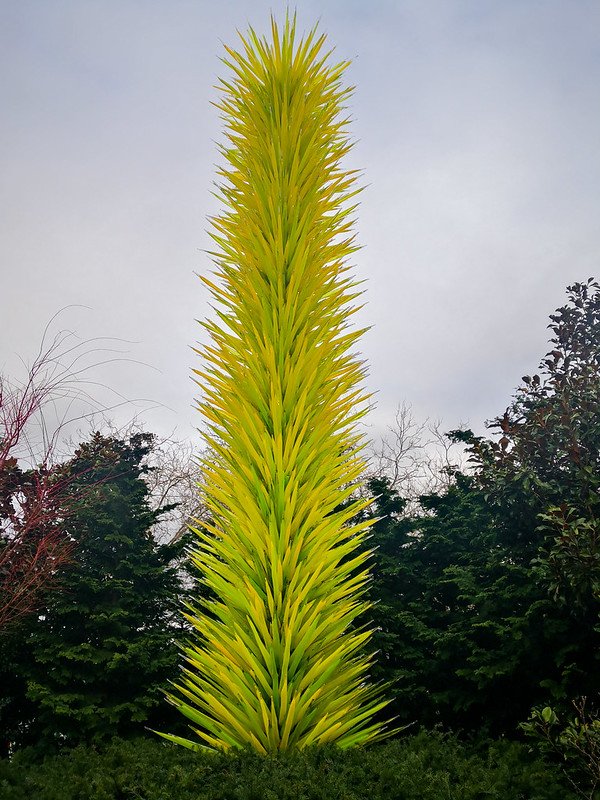 6: The Citron Icicle Tower is a massive outdoor piece. It's taller than the surrounding foliage, and can be spotted from outside the garden.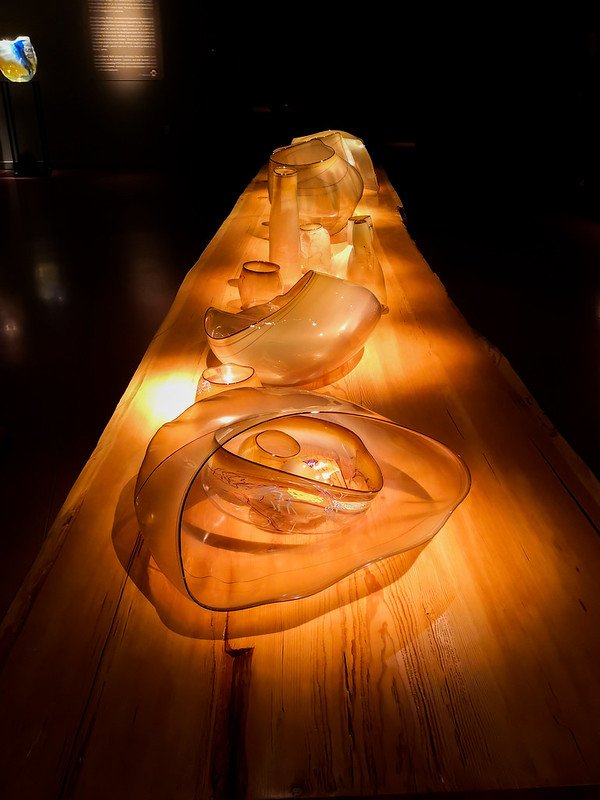 7: This wooden plank is adorned with works from his "Baskets" series, which is modeled after traditional Native American baskets. They consist of various sized basket-shaped pieces nested within each other. [src]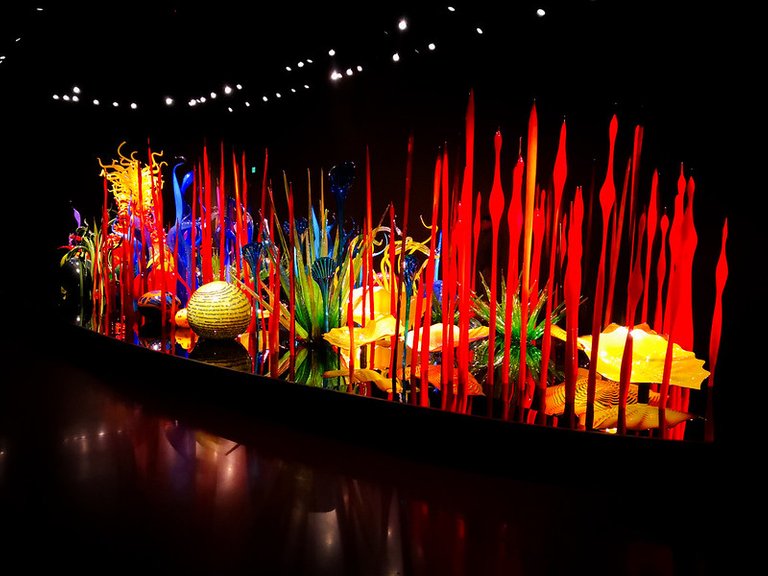 8: The Mille Fiori is a collection of different glass forms assembled to represent a garden. It is massive, and takes up an entire room.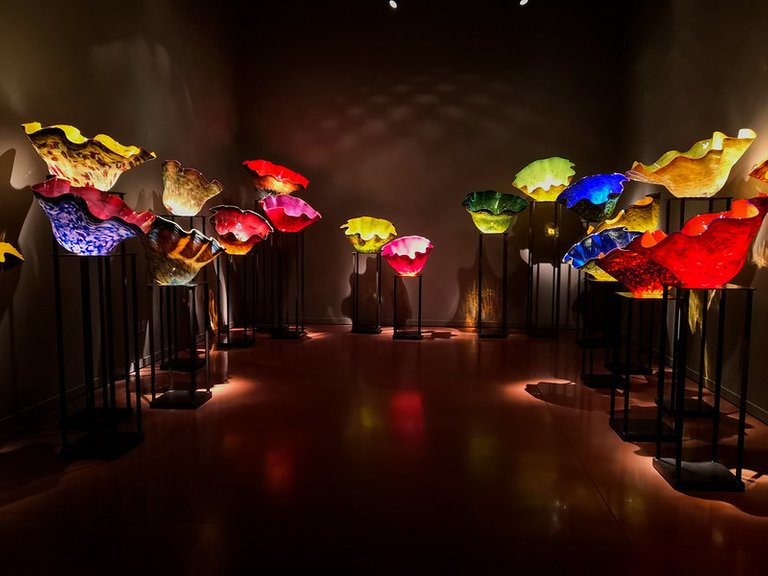 9: The Macchia Forest consists of several pieces from Chihuly's Macchia series. The many colors were added by rolling the hot glass in chips of different colors. [src]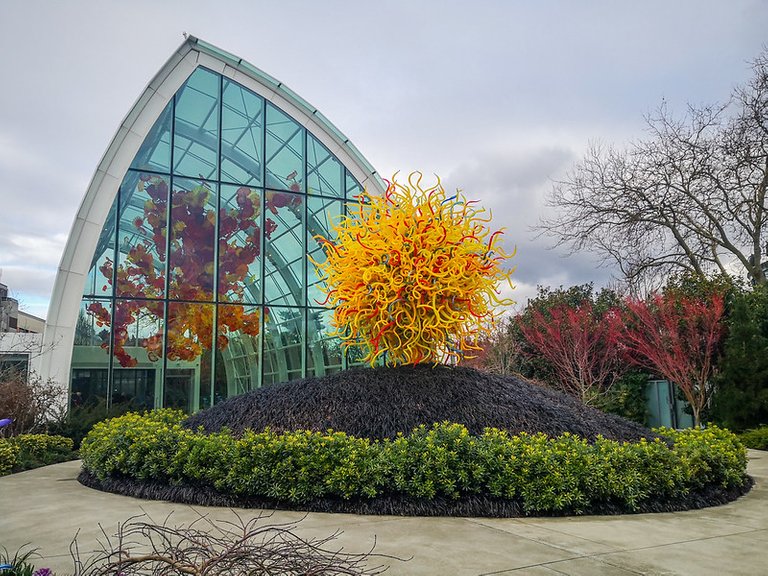 10: The Glasshouse is a conservatory housing one of Chihuly's largest sculptures suspended from the ceiling. It is 100 feet long, and consists of many individual glass pieces.

---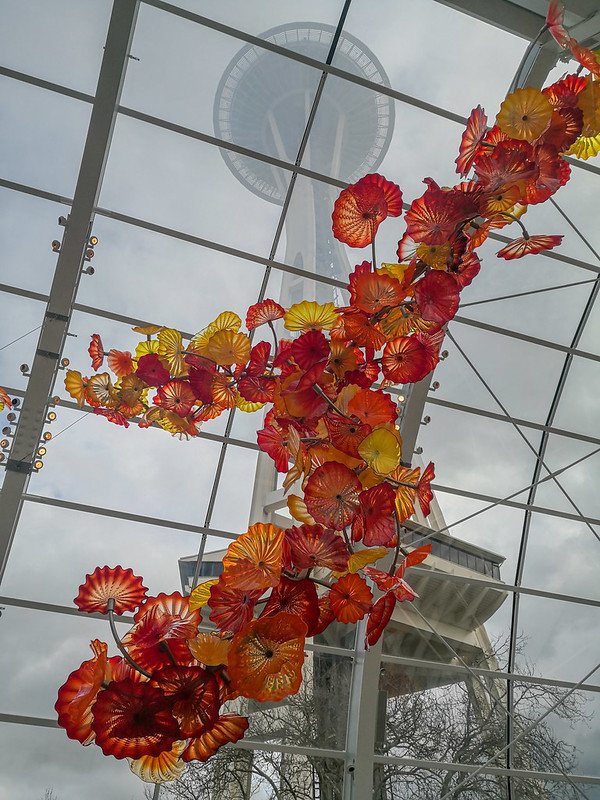 11-12: Here you can get a better view of the individual glass elements of the sculpture, with a muted view of the Space Needle in the background. The day was very overcast, but I think it served this particular photo very well.

Thanks for dropping by! I hope that you enjoyed my travel photos and commentary, and will return for more travel content in the future.
---
Posted from my blog with SteemPress : https://joshman.com/chihuly-garden-and-glass-in-seattle-wa
---
[//]:# (!steemitworldmap 47.620891 lat -122.350485 long Chihuly Garden And Glass In Seattle, WA d3scr)