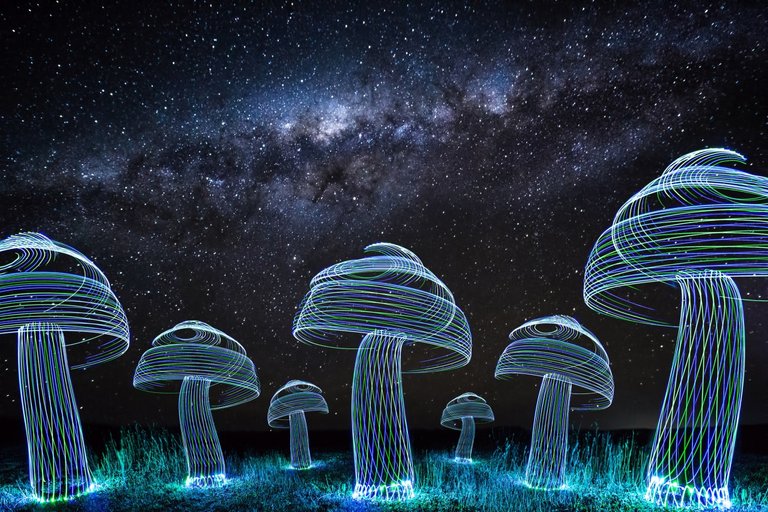 I created this image a couple of years ago.
Here's a link to a video tutorial that shows how I made each shroom.
This image is not a single exposure, it's actually a Photoshop composite.
The Milky Way background was captured by me in my front yard and the shrooms were captured on a different night.
I spun about 20 shrooms altogether but in the end there were only 3 that looked good so it was those 3 images that I used in this composition. Some of the shrooms are flipped horizontally and then copied into a different spot.
So technically speaking it's not a 'true' light painting image as it's not a single exposure, but hey, I still like how it looks :)
If you would like to see more lightpainting then please give "Lightpainters United" a follow (@lightpaintershub) and you will be introduced to the world of light painting.

My instagram rod.evans.visual