Down on this page I will keep track (on a sort of live/keep_in_progess-mode) of the best web-pages forum-threads blog-articles and so on that helped me on solving some kind of Linux issues on my day by day basis user life.
TROUBLES WITH THE UPDATE MANAGER
Here we go on starting with the first one, a very big trouble with my Mint-ULYANA distro while I was trying to update&upgrade it. A lot of brokenpackages lostdependencies missingrepositories and so alerts prevented me to make the system update. The entire process at some point stopped and no way there was to keep it away. After some online searches finally I found on a forum the topic that solved me the trouble.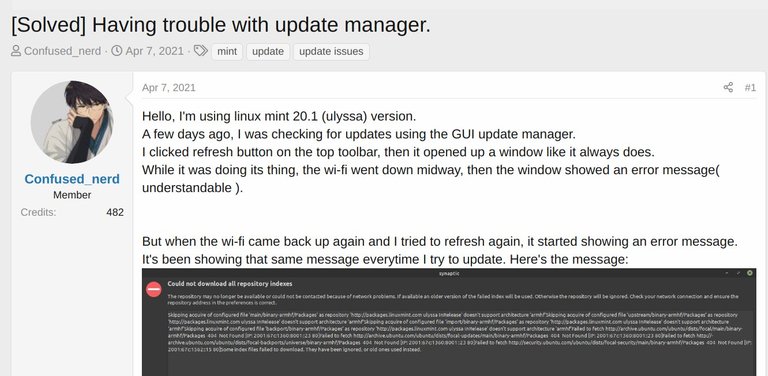 And here below the exact answer to the question: