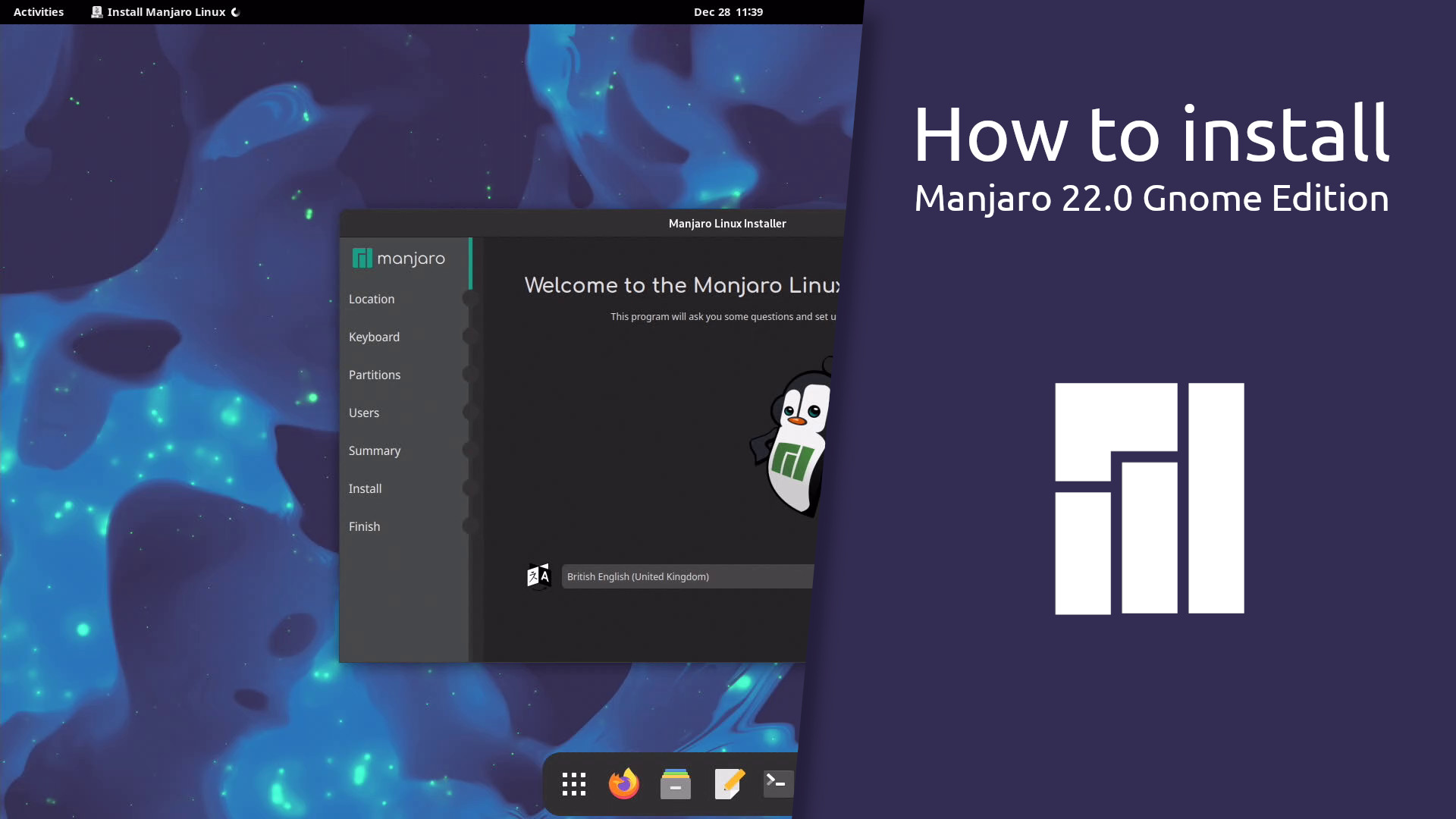 In this video, I am going to show how to install Manjaro 22.0 Gnome Edition.
#linux #Manjaro #tutorial #opensource
Latest video https://youtube.com/playlist?list=PLP6cPNfnmd-r51k7X-JlRNW8dz6ALst5g
Reddit https://www.reddit.com/r/Ribalinux/
Support the Channel on: Paypal https://www.paypal.com/paypalme/ribalinux
Patreon https://www.patreon.com/ribalinux
Subscribe Star https://www.subscribestar.com/ribalinux
Buy Me a Coffee http://ko-fi.com/A0383T5
From the release announcement:
"Since we released 'Ruah' in June, all our developer teams worked hard to get the next release of Manjaro out there. We call it 'Sikaris'. The GNOME edition has received a major update to GNOME 43. It comes with a redesigned system status menu, which allows quickly changing commonly used settings. Settings which previously required digging into menus can now be changed with the click of button. The new design also makes it easy to see the status of your settings at a glance. Our in-house Layouts Switcher application has gained some new features as well as various improvements and fixes - now you can create your own dynamic wallpaper. With Gradience you can customize your theme simple from within the application."
Manjaro Linux is a fast, user-friendly, desktop-oriented operating system based on Arch Linux. Key features include intuitive installation process, automatic hardware detection, stable rolling-release model, ability to install multiple kernels, special Bash scripts for managing graphics drivers and extensive desktop configurability. Manjaro Linux offers Xfce as the core desktop options, as well as KDE, GNOME and a minimalist Net edition for more advanced users. Community-supported desktop flavours are also available.
Home Page
PLEASE SUBSCRIBE AND FOLLOW ME ON TWITTER OR FACEBOOK!! IF YOU CAN PLEASE SUPPORT THE CHANNEL ON PATREON
Reddit
https://www.reddit.com/r/Ribalinux/
Patreon
https://www.patreon.com/ribalinux
Twitter
https://twitter.com/ribalinux
Blogger
http://ribalinux.blogspot.pt/