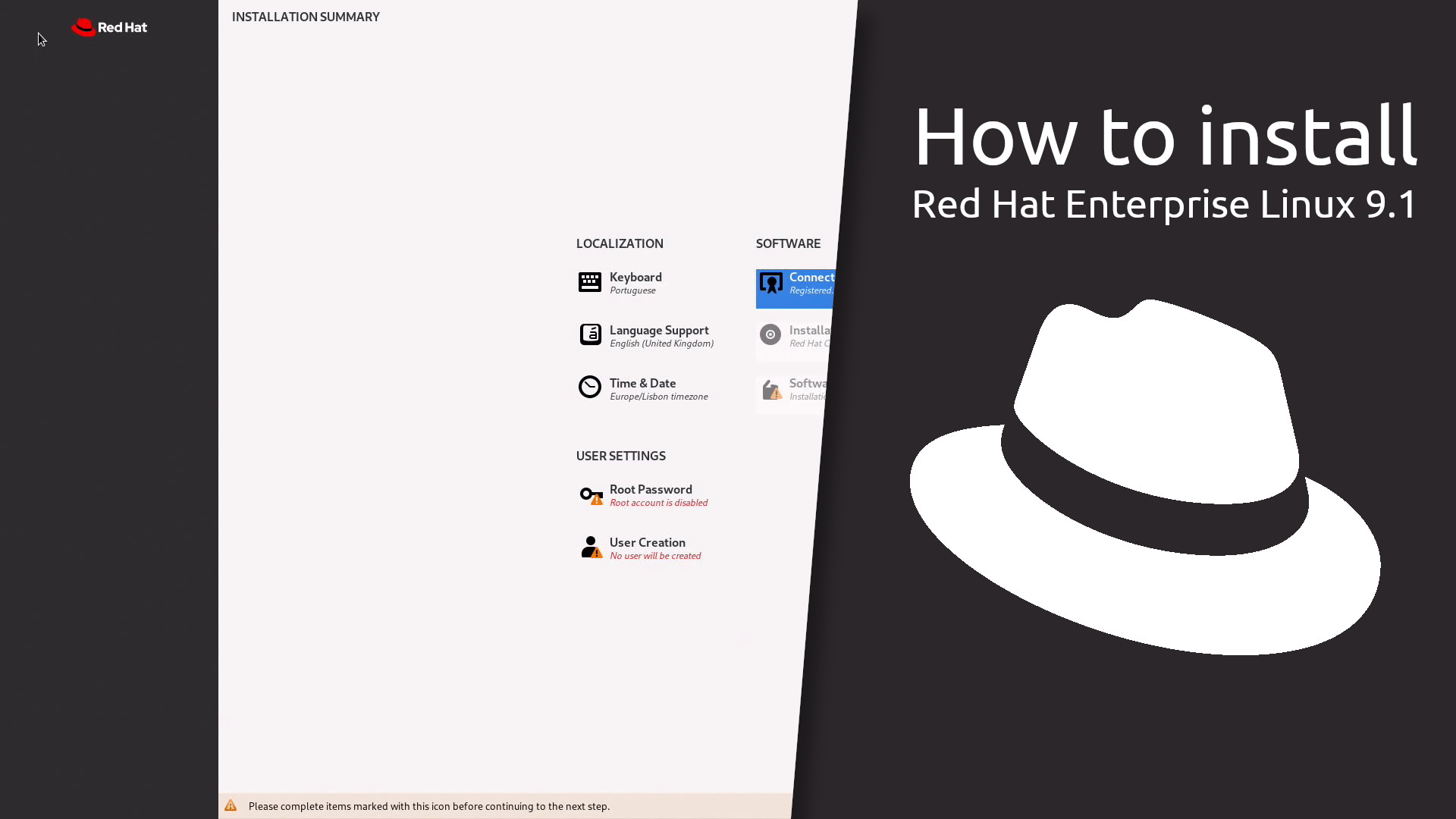 In this video, I am going to show how to install Red Hat Enterprise Linux 9.1.
#linux #redhat #tutorial #opensource
Latest video https://youtube.com/playlist?list=PLP6cPNfnmd-r51k7X-JlRNW8dz6ALst5g
Reddit https://www.reddit.com/r/Ribalinux/
Support the Channel on: Paypal https://www.paypal.com/paypalme/ribalinux
Patreon https://www.patreon.com/ribalinux
Subscribe Star https://www.subscribestar.com/ribalinux
Buy Me a Coffee http://ko-fi.com/A0383T5
from the release announcement:
"RHEL 9.1 builds upon the previous enhancements introduced in version 9.0, including advanced automation and management features, such as the RHEL web console and system roles, which make it easier for customers to automate manual tasks, standardize deployments at scale and simplify the day-to-day administration of their systems. Enhanced capabilities added to RHEL 9.1 help simplify how customers manage system security and compliance when deploying new systems or managing existing infrastructure. Organizations can now take advantage of new Ansible tooling, access RHEL systems using identities stored in an external source, implement multilevel security (MLS) to match their needs and remotely verify the integrity of their operating system's boot environment. RHEL now gives you more time to plan your life cycle needs by supporting upgrade paths for two-year Extended Update Support (EUS) periods."
Red Hat Enterprise Linux (RHEL) is a Linux distribution developed by Red Hat and targeted toward the commercial market. Red Hat Enterprise Linux is released in server editions for x86, x86_64, Itanium, PowerPC and IBM System z architectures, and desktop editions for x86 and x86_64 processors. All of Red Hat's official support and training and the Red Hat Certification Program centres around the Red Hat Enterprise Linux platform. Red Hat uses strict trademark rules to restrict free re-distribution of its officially supported versions of Red Hat Enterprise Linux, but still freely provides its source code. Third-party derivatives can be built and redistributed by stripping away non-free components.
Download
https://developers.redhat.com/topics/linux
Home Page
http://www.redhat.com/
PLEASE SUBSCRIBE AND FOLLOW ME ON TWITTER OR FACEBOOK!! IF YOU CAN PLEASE SUPPORT THE CHANNEL ON PATREON
Reddit
https://www.reddit.com/r/Ribalinux/
Patreon
https://www.patreon.com/ribalinux
Twitter
https://twitter.com/ribalinux
Blogger
http://ribalinux.blogspot.pt/