Hi my loves. I hope you are well. Today I want to share a bit of my inspiration, focused on an emblematic species of Margarita Island - Venezuela, the commonly known "Flamenco", tall and slender aquatic bird, with very long legs and neck, and a bill curved downwards, with a very varied color that goes from pink, reddish or orange with a combination of white, gray, black feathers among others. They generally live in colonies, characterized by being migratory, here on the island they fly from lagoon to lagoon to get the best food.

There are myths about this specimen that say that it comes from the phoenix, that covered with that incandescent "Flame of Fire" could rise from the ashes and that is why it owes its name. This species was once on the verge of extinction but thanks to the different ecological programs they managed to recover it. Says so: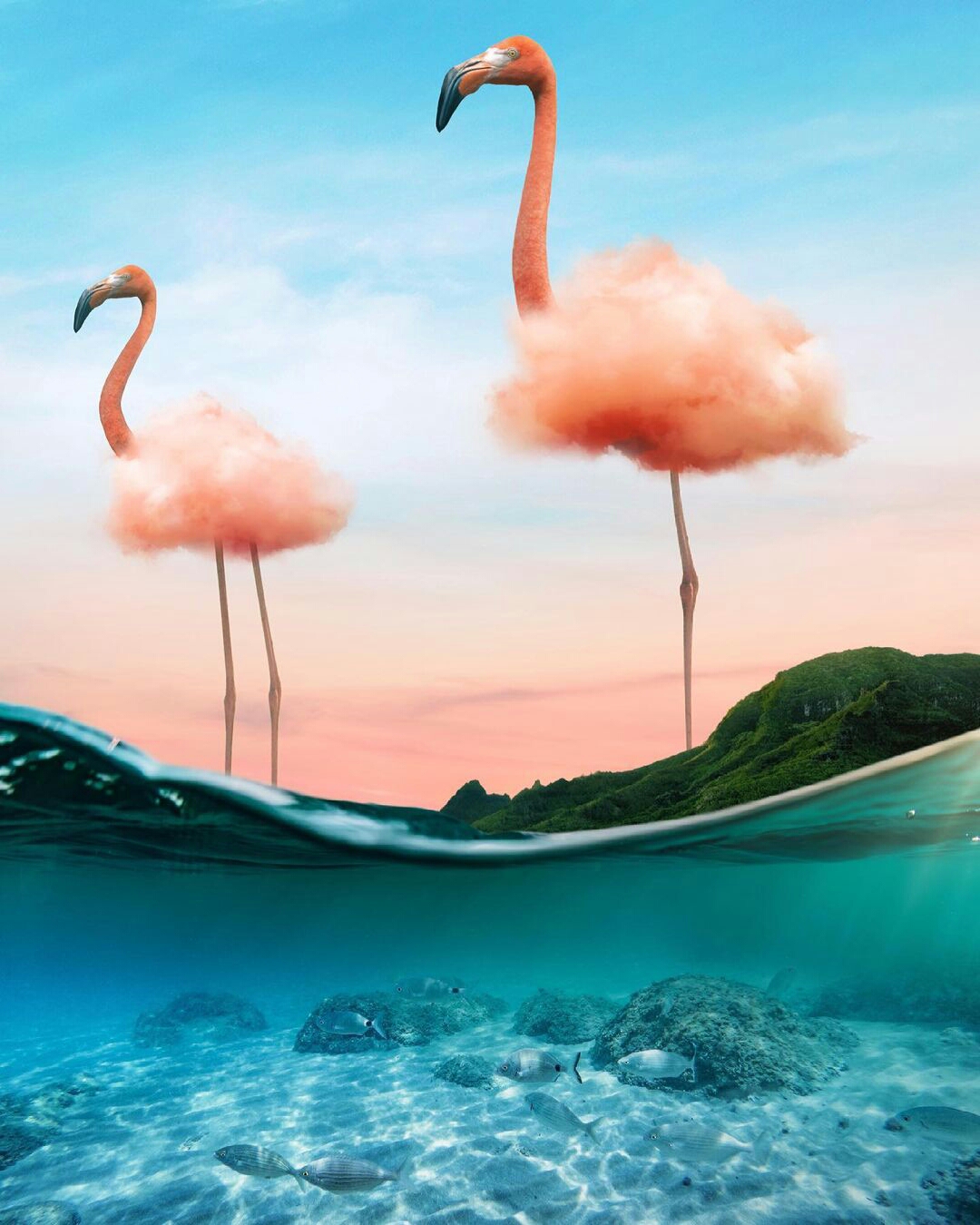 Ted Chin
Pink Flight

I don't know if the stars are red, pink or orange
Or if what I really see are storks, ducks or geese
But in the sky the clouds form a colorful tidal wave
Pierced by pure tame birds.
In the heights great and brave birds feel
Showing off their varied colored feathers
Touching the sky makes them striking and imposing
And that is why the pink color stands out.
The moon in its reflection inspires them to sing and fly
Finding its best crustacean in the sea
The one that really satisfies and feeds
And that transforms them into that beautiful pinkish color.
In another language it can be combined with Sunday and called flamingo
In Spain you can dance like flamenco
Whether in Spanish or English, it sounds very nice
Well, when they are in teams they make the best cast.
Although their color is pink in the sky they leave trails of colors
For that you just have to fly and follow your instinct
Because to paint life it is enough to feel successful
Well, that's everyone's task but it starts with oneself.