Hi my loves. I hope you are well. Today I want to share with you that yesterday I turned 4 years old writing on this wonderful platform, a reason for celebration for me because it really is something that I like and I enjoy very much, just as I know that many of you do too.

My poem today is dedicated to all those people who love to be free like the clouds, I mean that freedom that letters, emotions, crossing borders provide us, life itself, which really is a short trip that we must enjoy with all our loved ones and take advantage to fulfill all dreams. Says so: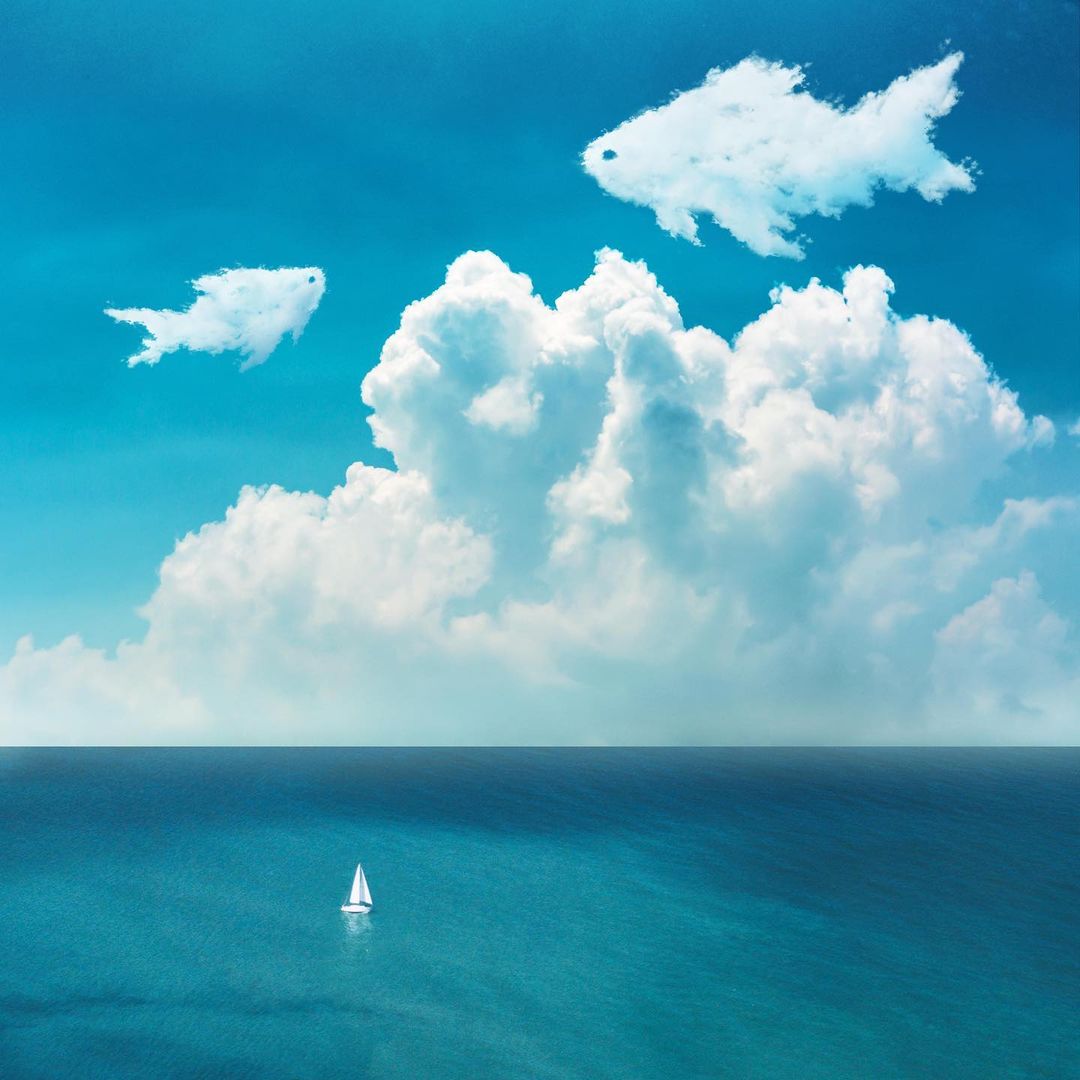 Ted Chin
Traveling Clouds

Illuminated firmament of magic like a mirror
That in its immensity the deep ocean you make reflect
That intense bluish color that inspires many to take flight
And in constellations the secrets of the sea are drawn.
Passing clouds that sail with fins of great beauty
Guided inside by the calm currents of the sea
Sea breeze that carries them and full of elegant grandeur
Not even the horizon lines stop them and will never make them stop.
Starry sky that invites them to do pirouettes and fly
With the impulse of the waves that come from the depths
To show that when you want you can
Although many times you have to hit rock bottom.
Adventurous clouds preparing to leave the nest
With colored wings that have made their flight evolve
Many go in different directions for reasons of destiny
Leaving fear behind because it is the only way to fulfill dreams.
Floating cotton candy looking for their own instinct
There is no plan just do what we like
Although life is a journey of different paths
You just have to be free without society making you feel guilty.