We are playing the same ticket 2nd entry!
Ticket #250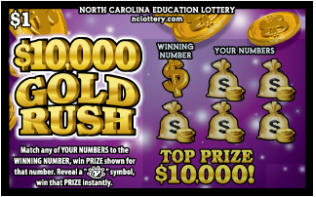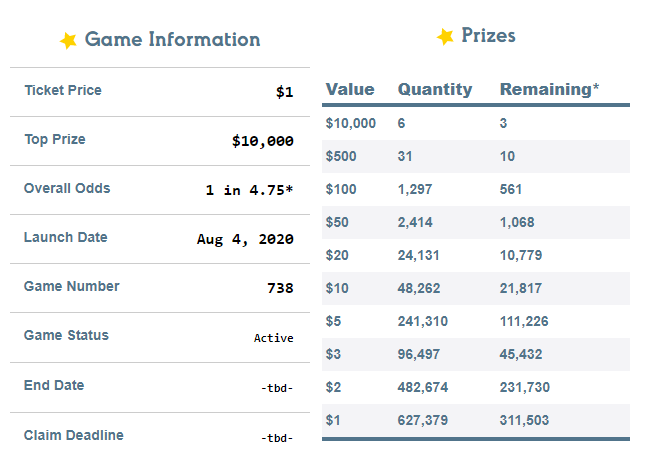 As you can see it looks like 3 $10,000 top prizes remaining so lets see what we can hit!!!
Rules of the game
Upvote 100%
if not 100% upvote with at least .001 value and then resteem.
comment gold rush
What do i win? Hive
For every .25 on the gold rush entry posts you will split 5% of the prize. Prizes max out at 50 percent.
Example gold rush entry posts gets .50 and their are 10 entries and ticket wins $10
$10 x 10 percent = $1 Hive price= .112c $1 devided by .112 = 8.93 Hive
8.93 hive devided by 10 entries = .893 hive per entry.
Good luck everyone!
Game will close at anytime!
Current people listed below have 2 entries
@quinnertronics
@thehockeyfan-at
@iamraincrystal
@monsterbuster
@abbak7
@amigareaction
@bambinaacida
@chrisparis
@saffisara
@bitandi
@wonderwop (1 entry)
@eii
Current Consolation Prize .065 Hive Per Entry if Scratch off is not a winner!
If ticket is winner 16.8% value of ticket winnings divided by each 23 entries
then converted to Hive
Figures will vary until we get final votes and entries!