Hello All
Here is a shot from the Lumens website. The giveaway is now live. You can claim if you're on a participating exchange or if you hold BTC in a wallet.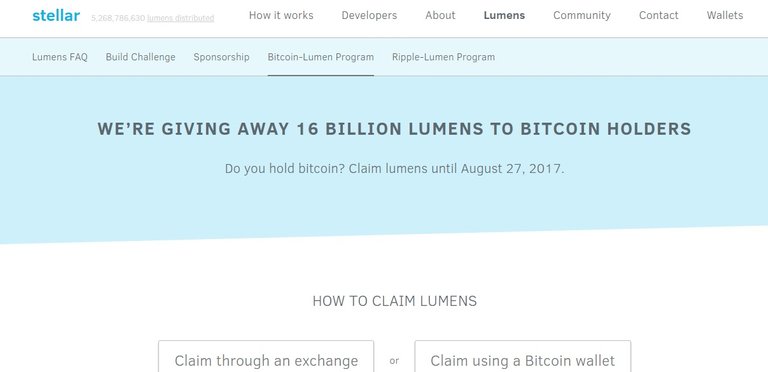 This also applies to Ripple holders but based on their website it is only applicable if you help XRP on May 22nd 2014.
You can read more about it here.
https://www.stellar.org/lumens/ripple-lumen-program/
Hope this was helpful.
Please share.