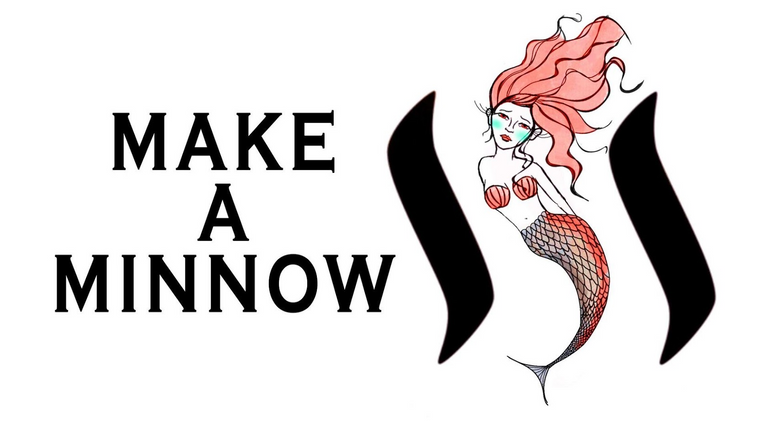 Welcome to the Make a Minnow #5 Winner announcement!
We are so pleased with all the amazing nominations that we received and we are happy today to announce the winner for round #5!
During the nomination round we received 15 valid nominations, the top two contenders were @torico and @clayboyn, here is the breakdown of the votes:
Voted for @torico:
@clayboyn
@dbzfan4awhile
@misterakpan
@uniwhisp
@isaria
@inquiringtimes
voted for @clayboyn:
We also received votes from @shello, @stickchumpion, @greatvideos, @artaddict and @dracosalieri but since they did not participate in the nomination round they were ineligible voters.
The winner is @torico! She will receive a 5000 SP delegation from our sponsor @eturnerx for four weeks, congratulations @torico and thank you @eturnerx for making this possible!

---
MaM #6 will be going live tomorrow and we are adding a few new rules and also a fun little incentive for nominators!
New Rules:
Previous MaM winners will always be eligible to vote in the voting post, regardless of whether or not they made a nomination!
If a nominator does not vote in the voting round, the nomination will carry forward as a vote providing they do not change their mind and vote for someone else.
Nominator Lotto
As a special surprise to increase participation we will be holding a lottery among the nominators, but only if certain conditions are met. We will detail these in the new MaM post so please make sure to understand the rules and come nominate someone and help spread the love around!
Once again congrats to @torico and thank you all for your participation,
With love,
@juliakponsford and @sammosk