The Hive
So, this is a test of the new block-chain.
This is my first post on new the Hive network. I can't wait until eSteem and other d'apps transfer over.
I am doing OK with the self imposed isolation, it's been the habit of a lifetime, so I can't really complain.
I hope that you are all doing OK as well.
I am still going to be producing the same high quality content as before, I just don't like the old Steemit based interface, but I am sure that as more and more d'apps come over to Hive things will start to improve for the better.
The communities are already there and I think are working. I haven't tested it yet.
Will Steem-Engine follow across?
Let's hope that the same benefits of the block-chain will be on both for the time being.
I know that Splinterlands will be crossing over too.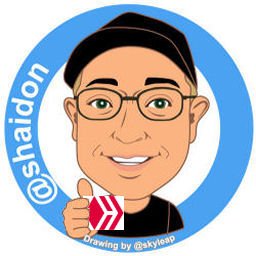 Shaidon's Hive Seal Of Approval
Hurry up Steempeak, and eSteem and make new interfaces for Hive. It's a nightmare to go back to having to decipher HTML Markdown code again. LOL!
Quality posts will return soon.